How to Increase Value with Procurement Services
March 02, 2022

By Lenevieve Pfizenmaier
Procurement Management, Contingent Workforce
What type of labor engagement is best? What method should we use to secure labor? What should it cost? How do you ensure that the work done by your supplier was deemed successful?
These are the types of questions many companies face as they struggle to engage resources through the growing extended workforce. Yet, addressing these questions helps to create an effective extended workforce strategy that is critical to growth and success.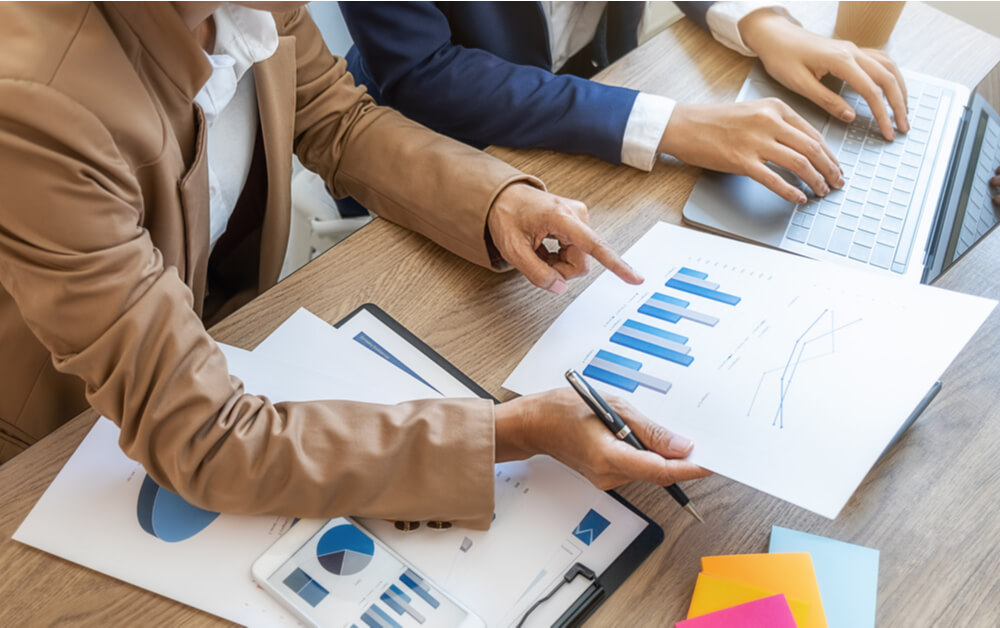 A crucial part of an effective workforce strategy is the partnership of a proven managed service provider (MSP). Supplier management, compliance services and payroll are commonly offered benefits from an MSP solution. While procurement services usage is growing, it is still currently among the least included in today's MSP programs. Notably, many legacy contingent workforce management strategies and programs lack an emphasis on crucial aspects of procurement like worker tracking, statement of work (SOW) administration and bid management.
Fortunately, an innovative MSP addresses a wide range of needs companies face when engaging and managing the extended workforce, such as reducing inefficiencies in supplier and worker engagement, enhancing the candidate experience and improving spend management.
Whether full-time or part-time, employed by the company, or employed or contracted by another party, your company's labor is all part of a comprehensive talent strategy. The procurement function should be seen as a key provider of labor supply within that strategy.
Allegis Global Solutions (AGS) recently partnered with a global Fortune 500 FinTech company to maximize organizational objectives via one comprehensive solution. This workforce solution better incorporates external workers into its workforce strategy and leverages procurement best practices. In this article, I'll cover how we helped this client increase value – greater visibility into spend, cost savings, risk mitigation and supplier performance – through procurement services.
Prioritize Implementation Readiness
You can never underestimate how much program success hinges on effective change management from the onset. By building a program structure using policy, consistent terminology and clear definitions across the business, this FinTech provider created process alignment among key stakeholders (e.g., procurement, legal, finance and HR). With clear worker classification definitions and consistent, widely applied policies, the organization was able to strategically manage how they buy, who they buy through and how they measure the success in delivery against workforce demands.
Achieving harmony across the organization requires significant, intentional effort at the beginning of any major organizational change. Stakeholders need to fully understand the new strategy and rationale for updating the structures in place, and the teams need to implement the right processes. The talent side of the business, the supply base and other internal parties including finance, tax and IT were educated and incorporated into the journey from the start, which led to a more engaged and positive launch experience.
AGS used its operational and implementation expertise to support the company through the initial change management process by applying proven methods for training, communication, program branding, relationship building, testing and more, along with bringing new change management ideas to the table that this customer was willing to explore.
Align Strategy with Greater Organizational Goals
In many organizations without a holistic workforce strategy, managers often decide what type of labor they need without taking into consideration the best method in which to get that work done. Comparatively, our client was interested in using market benchmarks and broader rate information to make more informed decisions around worker classification.
In their vendor management system (VMS), they created a decision tree engineered to ask questions regarding classification and route approvals for better visibility into each classification process. The program's decision tree operates by using AI to suggest classification, estimate spend based on that classification and display the vendor. Based on this information, the decision tree determines whether that information needs to be sent to the contingent labor team or the procurement team for additional review.
The FinTech leader had the opportunity to stress test this concept through AGS' partnership with Brightfield. We were able to analyze data from the decision tree process and review SOWs for misclassification. This customer found that its program had less than 10% potential misclassification in SOWs three years post-launch of the decision tree concept – a significant reduction in risk compared to the 60%-80% potential misclassification found in organizations without strong controls and proactive analysis of costs and vendor data. This access to data has created opportunities for the company to offer additional, real-time worker classification conversations and training for hiring managers on the best buying practices within their organization.
The company had effectively shifted their mindset to establish and define what type of work needs to be completed and working with the appropriate technology and business partners to determine the best type of labor to accomplish the task. As a result, they avoided costly classification errors and developed a consistent strategy that focuses on partnership and education.
Scale Responsibly
Most leading companies will at some point look to expand their scope of work or geographies, or a combination of the two, and want to determine the most reasonable and responsible growth plan.
Early conversations with this company's executives about the need for global visibility and controls combined with AGS' global capabilities kicked off discussions about a program expansion. The discussions ultimately led to this customer's decision to implement a universal workforce solution with AGS.
The objectives for the program expansion were to increase visibility and accuracy into worker data, ensure that the business was buying through the right channels to drive down costs and enhance onboarding compliance. AGS recommended strategically targeting countries with the largest populations as phase one of the expansion to better understand these critical markets and ensure the necessary change management tactics were in place for the next, less intensive phases.
The first phase of the expansion resulted in enhancing services in six countries in their footprint, plus India due to the country's large headcount and potential for growth. Together, we were able to align 93% of their workforce into a full support model, with these seven countries prepared for full staff augmentation and SOW services and its existing 24 countries already positioned for resource management through the MSP.
Successfully launching the next phases of program expansion required extensive evaluations to determine if any changes or additions were needed to move forward. Following Phase 2 (which added nine countries into the full-service model), the teams wanted to ensure that the program was fully optimized and reaching a mature, steady state with the proper efficiencies and automations in play to drive scale. This customer was able to use technology and processes to analyze volumes of data and assess classifications in potential Phase 3 markets before deciding to bring on 28 additional countries in 2022.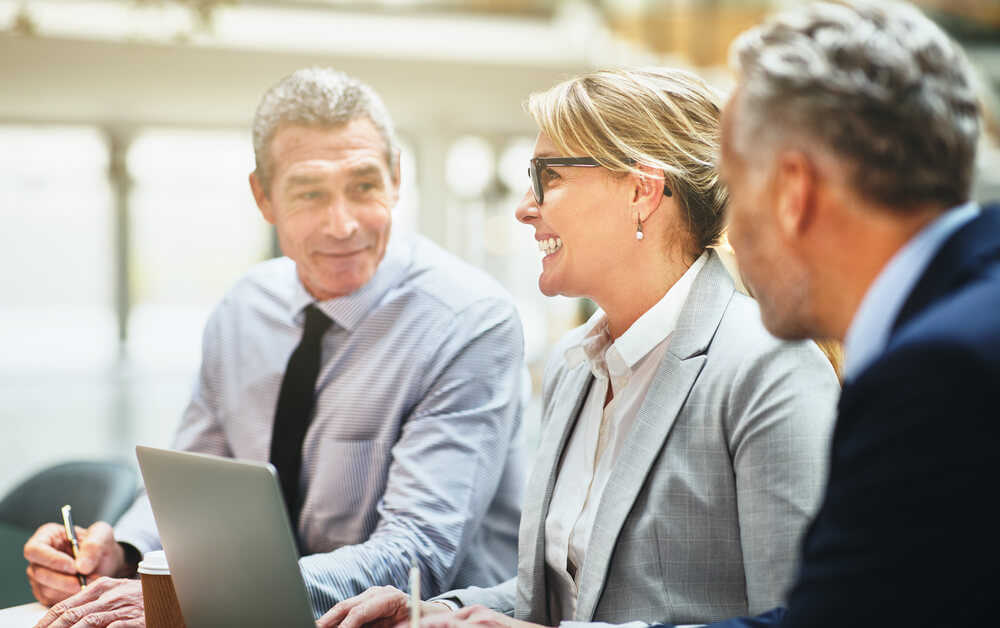 Manage Stakeholder Expectations
Creating a program with efficient processes, a clear value proposition and a positive user experience is a solid foundation for program expansion and ensuring continuous stakeholder support. However, the extended rollout of additional program phases can introduce challenges that create confusion and frustration. This customer was not exempt from some of these common struggles, but the two teams partnered closely to increase the adoption of new technologies, face challenges in new markets and ensure stakeholder alignment every step of the way.
Together we defined and communicated the benefits of expanding program adoption to all stakeholders, including finance, HR, IT, procurement and the supply base. To further show that the program leaders valued stakeholder input and to garner top-down support, we hosted a branding event with a global expansion tour, panels, meet-and-greet opportunities and specialized training for administrative roles. This effort gave stakeholders around the world a chance to meet the team, voice concerns and develop a connection to the launch.
In addition to stakeholder support, technology adoption and implementation were crucial steps in the growth process. While this company recognized that leveraging a VMS partner would help centralize functions like contracts, financial approvals, worker onboarding and invoicing, getting global support from all stakeholders throughout program expansion proved to be more challenging than anticipated.
As the program implementation gained steam, some of the company's internal finance partners voiced concerns. While this originally caused a slight delay, we took this as an opportunity to educate the finance team about the VMS, its capabilities and how that additional tool impacted business and the greater organization in a positive manner. The program still launched on time, and it underlined the importance of ensuring that the right people are at the table in an enterprise transformation of this scale.
The program also experienced some unique challenges moving into the market in India. Implementing a VMS or even an MSP was not the norm at the time, so taking time to share information, build relationships and provide education were priorities for AGS and this customer. This effort ensured the stakeholders in India were aligned with the purpose of the VMS and MSP that would support it and their business.
Ultimately, the complete adoption of a consistent end-to-end process for all geographies was the final hurdle that set this organization's program up to successfully progress into Phase 3 of expansion with implementation underway and the launch planned for 2022.
Maturing Procurement Services Increases Value
Choosing the most appropriate route to market for the work you need accomplished must start with a solid program structure. Without the right stakeholder support, program team and technologies in place, many companies will struggle to develop an effective strategy.
By implementing a program that holistically manages all forms of external labor and utilizes procurement services, you can minimize classification errors and control costs while developing a data-driven growth plan that complements your company's workforce goals.