How Can a Managed Service Provider Benefit Its Supplier Partners?
March 23, 2022

By Jess Schamburg
Contingent Workforce
Three entities are critical to ensuring the successful acquisition and retention of a contingent workforce: the client, the managed service provider (MSP) and the suppliers who deliver talent. When a symbiotic relationship exists among each of these parties, success will follow. Clients receive the right talent, at the right time and at the right price. MSPs fulfill their vision of helping organizations unlock the potential of the extended workforce. And suppliers generate revenue and often grow their market share with that client and/or the MSP provider.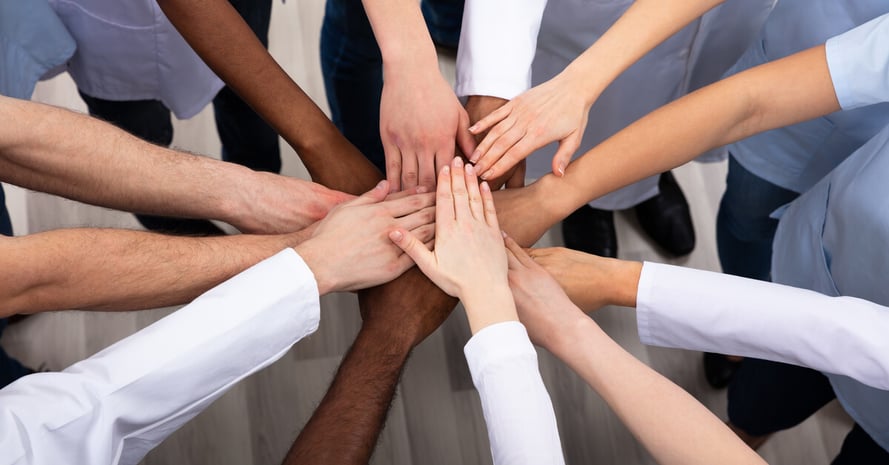 But do these relationships happen instantly when a company engages an MSP provider to manage their contingent workforce program? Of course not. One of the most common challenges an MSP program faces is the belief by some suppliers that MSP providers are an obstacle and will disrupt their ability to successfully support their client.
Five Rewards of an MSP Partnership for Suppliers
The goal of an MSP program is not to minimize supplier participation; in fact, it's quite the opposite. A good MSP will maximize the success of suppliers actively supporting a program. Let's take a closer look at five ways an MSP can benefit its supplier partners.
Operational Efficiencies:

The introduction of an MSP program and a vendor management system (VMS) streamlines several processes through standardization and automation. Candidate submittals, onboarding, invoicing and offboarding are just a few workflows that are optimized when managed by an MSP provider. (A VMS is a web-based application through which a business can manage and procure staffing services, outside contract or contingent labor.)

Proper Alignment:

A solid MSP provider will conduct discovery sessions with both clients and suppliers to understand the current distribution of job requirements and make adjustments to ensure suppliers are aligned with their core competencies and geographic footprint. This translates to higher success rates for a suppliers' submittals and starts.

Better Transparency:

Suppliers want insight when it comes to supporting a client. How are they performing against other suppliers? What can the supplier do better? Does the client have upcoming initiatives that will impact hiring? A good MSP provider promotes transparency through a variety of platforms, which include robust scorecards, performance reviews, program status calls and supplier forums.




More Opportunities:

Participating in an MSP program often opens new doors for suppliers. This can be attributed to factors such as the volume of requirements being released in the VMS, as well as the MSP advocating for suppliers with data-driven recommendations. A supplier's performance can speak for itself, but the data that an MSP provider can access and present to the client is powerful. Many suppliers are invited to support additional skill sets, geographic markets or business lines within MSP programs they actively support or new programs where they will add value.

Partnership is Key:

As a critical partner to a client's success, a good MSP provider will create a safe environment where suppliers' voices can be heard without compromising their status or reputation in a program. Annual supplier surveys and focus groups conducted by MSP providers are platforms that encourage suppliers to speak up and share important feedback.
So Why is All of This Important?
According to Staffing Industry Analysts' MSP Global Landscape Summary 2020, the MSP market represented $151 billion of spend under management at the start of 2020. This equals a lot of potential.
As such, a growing number of suppliers recognize the value of establishing strong partnerships with MSP providers and have adjusted their infrastructures and delivery models to perform at an optimal level. In fact, many suppliers have chosen to focus solely on clients that engage MSP providers. These suppliers are seeing continued success and growth in this space and have positioned themselves as trusted partners to MSP providers.
"AGS believes that successful supplier relationships are a key component to the foundation of an MSP partnership," said Insight Global's Client Relations Manager Elise Marie Ferron. "As a result of our partnership with AGS, Insight Global has been able to customize our support to provide better value to our customers. We cherish the personal trust we have established with AGS and are optimistic about continuing to elevate our partnership in the future."
With this industry continuing to grow year over year, the future is bright for suppliers that embrace MSP partnerships. So, if you're a supplier that views MSPs as an obstacle or aren't getting the above-listed value from your MSP partner, I hope I've given you something to think about. And if you're a business that hasn't yet engaged an MSP provider and wonder what's in it for suppliers, I hope I've answered your questions.
For further reading check out AGS' "Turning Workforce Visibility into a Competitive Advantage" report. Based on the experiences of clients across industries and regions, the report offers 10 examples of how workforce intelligence drives positive business outcomes. Four of the examples are of MSP programs that address using benchmarks to reduce attrition, averting a costly overtime rate cut, cutting a week from time to start and turning lost candidates into successful engagements.