Competing for Contingent Workers: A Direct Sourcing Approach
September 01, 2021

By Renee Gorman
Contingent Workforce
As we move into the post-pandemic economy, demand for talent is outstripping the supply. Some estimates point to 0.9 unemployed workers available for every available job in the US. Likewise, the UK saw a 45% rise in advertised job vacancies between March and June, 2021. And in the APAC region, increasing demand for digital skills along with factory worker shortages add to the global pressure on the talent supply. Today's numbers will likely fluctuate over time, but the shortage of workers will remain. And employers will continue to find themselves in a seriously competitive situation as they seek talent for critical work.

Given the short supply, talent acquisition is a major challenge for nearly every company today, and it is not just about hiring employees. It's about finding contractors, too. Now more than ever, candidates are open to contingent employment opportunities that provide greater flexibility in an ever-changing world. What does it take to attract them?
Those companies with brand name recognition have benefited from introducing contingent direct sourcing as a key element to their talent ecosystem. Direct sourcing is an innovative way to capitalize on a company's brand equity by communicating directly with contractors instead of working through traditional channels like staffing suppliers.

Co-Founder and President of TalentNet Jonathan Prothero says, "Historically, a well-established brand has been a valuable asset in talent acquisition but rarely used to its full potential in contingent labor. Today, a direct sourcing program that leverages a company's brand in their contingent workforce program increases access to talent, provides a unified brand message and unlocks significant program savings."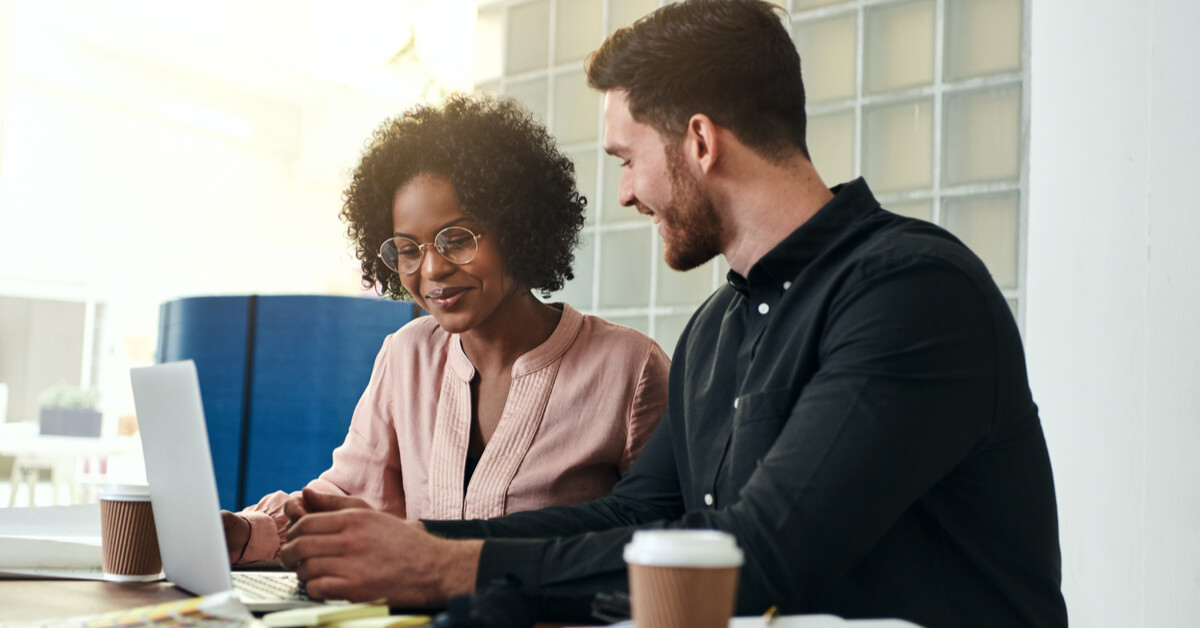 The Direct Sourcing Advantage: Completing the Contingent Workforce Network
Understanding the benefits of direct sourcing starts with the fundamentals.

First, consider the traditional path of connection between the company and the contingent workforce. Typically, organizations rely on a network of suppliers to provide non-employee talent. Ideally, that network is managed through a managed service provider (MSP) solution. The MSP brings a consistent non-employee workforce strategy, processes, data and resources, typically as an outsourced solution.

Those suppliers could specialize in everything from technical workers, to light industrial, administrative, creative and more. The supplier determines the job advertising approach, message and branding while the worker applies to the supplier, who acts as the employer and manages the worker relationship.

Often, however, companies experience gaps where their supplier networks don't have the specialization or relationships to best attract and engage certain types of workers at an ideal speed or cost. In this case, the company can take recruitment into its own hands, using recruitment resources through its MSP provider who work as representatives of the company to reach needed talent directly. That is direct sourcing.

In direct sourcing, the company is the face of the talent acquisition effort, not the staffing supplier. That means the recruiters, the message, advertising and the social media relationship-building is led by the company's brand. At the same time, the right direct sourcing provider brings the sophisticated technology and expertise needed to engage talent in an extremely competitive market.

Combining the power of the company brand and the specialized resources of a proven recruitment partner, direct sourcing yields advantages on several fronts.
Achieve I&D Goals through Direct Sourcing
Cost savings and improved recruitment metrics are well-known benefits of a direct sourcing program, but one often-overlooked advantage is the impact on inclusion and diversity (I&D). Organizations can now leverage the direct sourcing channel to help achieve their I&D strategic goals.

The dedicated direct sourcing team can execute the company's agreed-upon sourcing strategy and ensure existing I&D commitments and targets are continually met. The direct sourcing recruiters deliver diverse slates of contingent talent while using metrics to drive diversity conversations and strategies with hiring managers.

Through I&D partnerships, targeted marketing campaigns and the use of best-in-class direct sourcing technology, organizations can meet and, in many cases, exceed their diversity goals.
Open a New Sourcing Channel
This current war for talent shines a bright light on the importance of having multiple sourcing channels available for recruiters. Existing employees, supply chain companies, statement of work (SOW) workers, freelancers and direct-sourced talent should all play a part in talent attraction.

Most organizations have a healthy amount of known talent already associated with the company brand. Former contingent workers, retirees, alumni candidates, interns, full-time applicants, and employee referrals all provide potential paths to needed talent. The direct sourcing team can re-engage these valuable candidates through targeted marketing campaigns and develop proactive pipelines to develop a talent bench that is ready and available for any future hiring needs.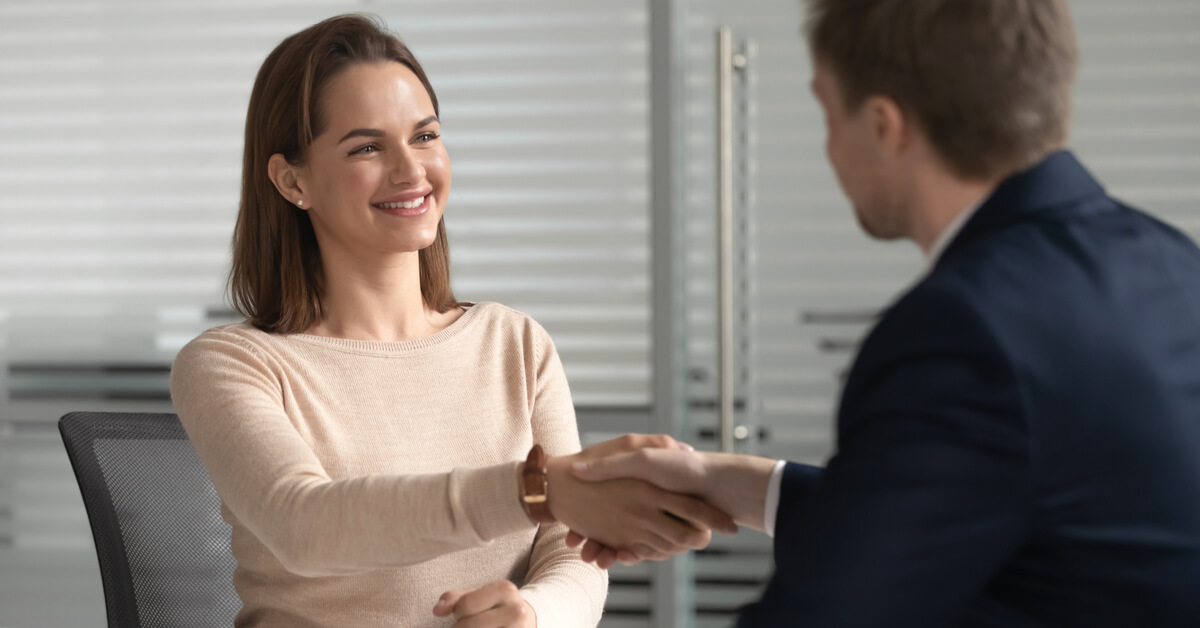 Control the Message and Experience
The most successful direct sourcing programs use the customer's brand to drive external candidates into the talent community while also capitalizing on the valuable "known talent" that so many organizations often underutilize. Through direct sourcing, the company has control over the message and the experience of everyone in that community.

In particular, the experience improves as candidates apply for contingent roles directly with a company because it reduces the uncertainty that may occur when working through a staffing supplier. Applicants feel connected to the organization's brand because they are working with a dedicated recruiter who is aligned to the company's culture and message. A direct sourcing recruiter is a brand ambassador for the company and can provide specifics on corporate identity, values, ethics, as well as insight into what it's like to work for a particular business unit or team.
Apply the Right Technology
Having a best-in-class direct sourcing service provider is critical to success but equally important is the technology that underpins the team of recruiters. When selecting a direct sourcing technology, ask the right questions. Does the platform integrate with core vendor management systems (VMS), applicant tracking systems (ATS), candidate relationship management (CRM) tools and human capital management systems (HCMS)? Does the technology offer a white-label design? Is there a stack-ranking algorithm to support recruiters during the search process, and does the technology provide total talent visibility, allowing the organization to house all talent (e.g., FTEs, contractors and freelancers) in one place? An effective direct sourcing partner should provide the right approach to address these questions.

Overall, technology must boost the candidate experience and recruiter capability. With that in mind, it's also important for the technology to support an omni-channel marketing strategy that allows recruiters to communicate via SMS text and email directly from the platform. These features and functionality not only strengthen talent attraction but ensure that recruiters can easily identify talent for all open requisitions while also maintaining and managing candidates within the talent community.

"The technology behind direct sourcing must be positioned to access all talent types, across all channels, with the intelligent sourcing engine and services to deliver the right candidates quickly and easily," notes QuantumWork Head of Product and Technology Steve Parker. "Companies see the difference a smart and flexible platform makes for connecting to the right worker for the job. A great direct sourcing partner brings that technology into play."
Get Your Direct Sourcing Effort Off the Ground
No two direct sourcing strategies are exactly the same. The size of the organization, location, and the types of roles that are filled should all help determine the scope of the project. Working with your MSP partner to review and analyze historical worker data can provide insight on where to start.

Many organizations find value in talent pool segmentation and defining common skill sets to aid in the development of deep candidate pipelines. This approach ensures your direct sourcing recruiters have a healthy bench of talent to recruit from as requisitions are distributed. Focusing on specific roles also helps with job advertisement placement and the development of the recruitment strategy.

Once the program is running effectively, it's important to have a roadmap for expansion. The goal should be for direct sourcing to support various skill sets and labor categories across the organization. To do so successfully, the direct sourcing effort should continually attract highly skilled, in-demand candidates across a myriad of specialties.

To get ahead of new demands, the direct sourcing recruiters work directly with the MSP provider, as well as business leaders, to plan for major hiring initiatives. Through workforce planning sessions, recruiters and hiring managers can analyze the existing pipeline, determine current gaps, and forecast workforce supply and demand. This type of visibility will ensure that the organization can effectively adapt to market changes and meet the business' recruitment needs.

The growing adoption of flexible work models has drawn companies to increase their use of direct sourcing as a path to contingent talent engagement. Moving forward, organizations can expect direct sourcing to grow, and those that have a well-considered strategy and committed partner in place will stand to gain an advantage in the challenging post-pandemic workforce environment.

To learn more about direct sourcing and its advantages, check out our recent podcast: