Recruitment Technology: How Do You Get It Right?
December 16, 2020

By Indy Gill
Recruitment Technology
Whether you talk about HR technology, talent management solutions, or talent acquisition systems — the labels that define your technology stack may vary, but their impact is the same. Very simply, a smart technology foundation brings a great workforce strategy to life.

But building a digital ecosystem for a lasting workforce advantage is not easy.

The landscape is complex. AI is changing the face of technology. The impact of platforms and niche applications has shifted. From recruitment marketing to candidate relationship management, applicant tracking systems, labor market intelligence, skills assessments, interviewing, and dozens of other categories — the sheer volume of choices is overwhelming.

With so much at stake and budgets tighter than ever, every workforce decision-maker faces a clear challenge: How do you get the technology strategy right? The answer is not about features and functions. It is about priorities:
• Draw from the potential of the evolving innovation landscape.
• Connect technology to the people it empowers.
• Get practical about putting your digital strategy into play.
Sounds simple? Of course not! There are many moving parts, but a clear and impactful approach to technology is attainable, and it does not have to break the bank.
Every day, we work with organizations to address their digital priorities, and the result is a recruiting and workforce engagement capability that delivers a sustainable competitive advantage. To help frame the conversation, the following is a brief look at the priorities in play.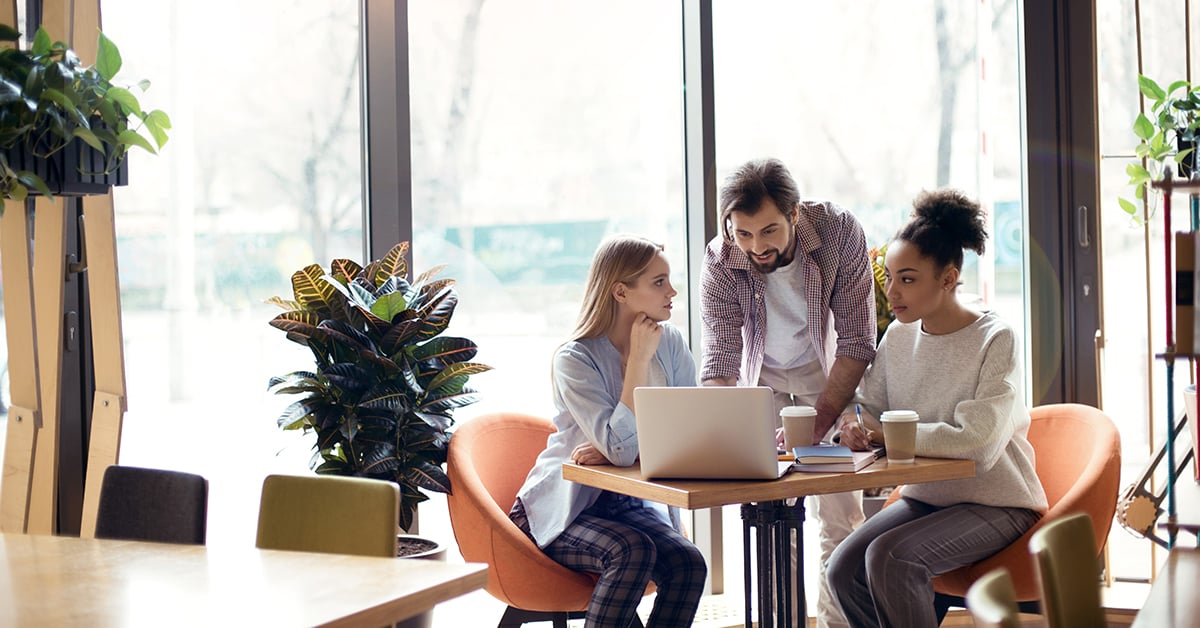 Draw from the Potential of the Evolving Talent Technology Landscape
Innovation is a constant give and take between emerging niche solutions and broader platforms. New capabilities are introduced, such as those that rely on AI functions, including machine learning and intelligent automation. Larger platforms are aimed at putting the complete workforce strategy puzzle together, including all facets of recruiting, as well as visibility into all talent and resource types.

Those niche functions and strategic capabilities are applied to solve challenges as elusive as picking that needle-out-of-a-haystack candidate from the vast social media world or as practical as making sure the candidate and hiring manager know the date and time of an interview.

The landscape changes every day, but understanding the highlights and the patterns of change can help inform a strategy that is positioned to take advantage of new innovations as they emerge. The following examples represent just a small portion of the complex technology landscape. An expert partner can provide the insight and visibility to ensure that your strategy draws from all options and supports your near- and longer-term business priorities.

Social Search
Search and match technology is an essential part of a recruiter's arsenal, particularly when managing competitive, difficult-to-fill roles, and drawing from social media and deep repositories of employee and candidate information. Manually identifying potential new workers is time-consuming at best, covering a small portion of the total pool of talent that a human can search.

More sophisticated research tools automate the search process, using natural language processing and machine learning capabilities to not only sift through the entire universe of available talent but do so in a way that quickly discovers best-fit talent. As a result, recruiters spend less time searching barren waters and making guesses about potential workers and more time focusing on talent that matches the need. On a more basic level, recruiters will be able to let the social search technology find the most up-to-date talent rather than continuously have to data-cleanse their own systems.

Programmatic Advertising
Job ads are still an important part of the recruiting process, but the logistics of placing ads in a complicated digital and social media environment are daunting. How do you pinpoint the right publisher for an ad or negotiate the best price and track results? The answer is not difficult for one ad, but multiply that by dozens of ads and hundreds of potential destinations, and the buyer soon becomes overwhelmed.

The technology behind programmatic advertising eliminates the human burden of broadcasting an ad. It automates the identification and engagement of potential publishers, determines the best prices, tracks performance, and can enable a company to shift placement strategies and optimize performance as it learns from the effort.

Conversational AI
Most recognized in its application as a chatbot appearing on career sites, conversational AI fills in for high-volume, basic interactions where assigning humans to do the job would not be practical. Beyond being a convenient addition to a web site, chatbots impact the candidate journey, helping prospective workers decide whether to apply or, just as importantly, not apply to a role.

The interactions enabled by the chatbot can result in higher quality candidates at the beginning of the journey, which provides a positive ripple effect across the talent acquisition lifecycle. By automating many interactions in the talent acquisition process, such as data capture or high-level assessments, conversational AI goes a long way toward bridging the traditional communications black hole associated with the applicant experience.

Video Assessments
Bringing the job interview into the virtual world is now a widely accepted practice, as companies adjust to the remote work environment brought about by the pandemic. But video is not new, nor is the associated benefit of easier scheduling, more consistency in structure, and resulting apples-to-apples comparison of candidates.

More recently, however, video interview applications now offer AI-assisted automated screening capabilities, including game-based assessments and analysis of video interviews. While advanced video assessment will not fully replace the human element of the selection process, it can add much-needed objectivity, consistency, and speed to help companies arrive quickly and effectively at the shortlist that leads to the right worker for the job.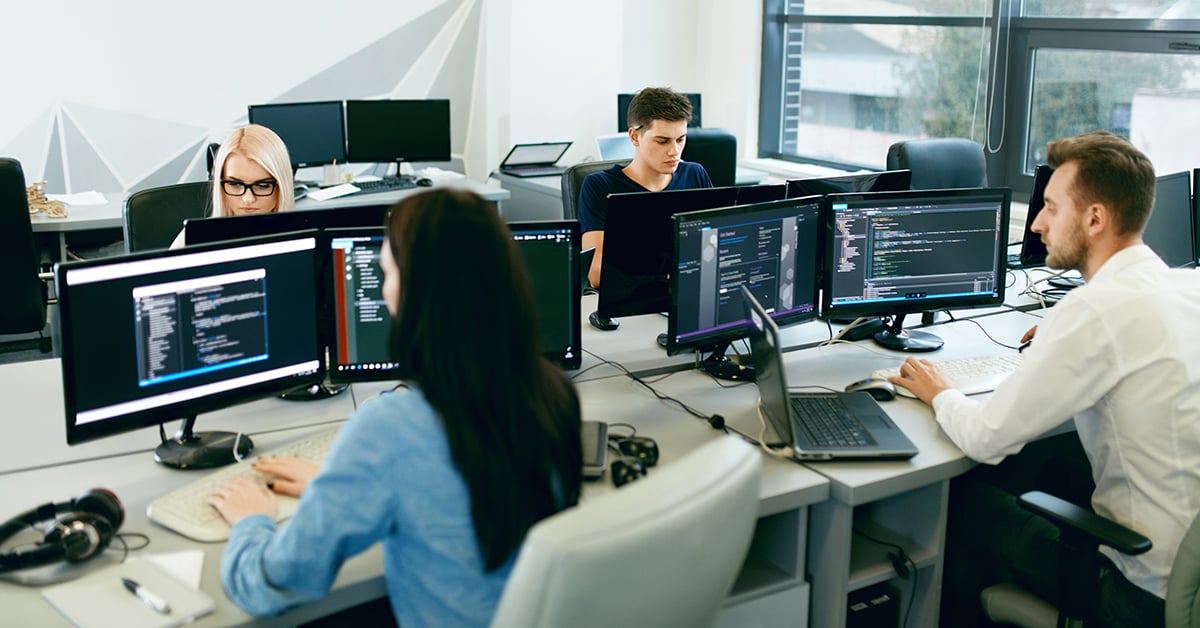 Bias-Free Screening
Unconscious bias is the main obstacle to diversity and inclusion. Recruiters may favor resumes that reflect their image of an ideal candidate.

Technologies are now in play that can anonymize candidate information to take gender, ethnicity, or other background attributes out of the mix. Likewise, tools are available to reduce bias in job postings and descriptions by identifying areas where language leans toward certain groups, most notably helping to create more gender-neutral messaging.

Total Workforce Visibility
In the past, the idea of bringing all aspects of talent into a single end-to-end platform was seen as an ideal. Today, advanced platforms can easily allow new applications into the system, and AI-driven search can draw from worker data that resides in disparate systems under structures that are not consistent.

Based on these recent advances, it is now possible to bridge the practical gaps that formerly prevented hiring managers, recruiters, or workforce advisors from drawing from the entire pool of available talent, including employees, candidates, and flexible workers alike. The result is a view that puts "all of your talent, all in one place" a practical realization of a long-held aspiration for many companies and their recruiting and talent management partners.

Extended Workforce Data and Analytics Market Intelligence
Today, contingent workers, freelancers, and outsourced services providers all play a large part in an organization's workforce strategy. The main challenge facing companies that engage non-employee talent is that they have traditionally done so in a siloed fashion, managed by procurement and separated from the workings of recruiting and HR.

Advances in data and analytics now help both procurement and HR gain a view into talent and flexible resources across the traditional boundaries of the contingent/permanent labor divide. They can manage who is on assignment, the total amount of spend, consistency of pay and engagement practices, and, most important, the availability of workers and resources as part of the total workforce supply.

In addition to managing the extended workforce, AI-enabled applications are also helping companies classify and identify their contingent workers and contractors. The most advanced applications can automate the analysis of hundreds of statements of work (SOWs) and determine where the arrangements may run the expensive risk of worker misclassification.

Taken a step further, data and analytics will be a key to future workforce transformation, and the push to better understand the workforce is now front and center for many organizations. According to a recent Deloitte survey, 97% of surveyed leaders say they need to know more about their workforce. The HR technology ecosystem is growing to meet that need.

Market Intelligence
The forces of supply and demand have more influence than ever on an organization's ability to secure the workforce it needs. The influence is not just about talent scarcity, as companies continue to compete for limited supplies of talent with critical skills. Success is also about keeping up with the variability of supply and demand.

Advanced marketing intelligence applications address the variable supply and costs associated with workers by tracking hiring and engagement activity at a granular local level. This market intelligence capability includes systems that analyze publicly facing data, as well as analytics available through talent solutions partners that can draw from openings, closings, and bill rates for key skills and roles by location in near real-time. The data can make the difference in successfully securing talent in a timely fashion at the right cost for the location and skill.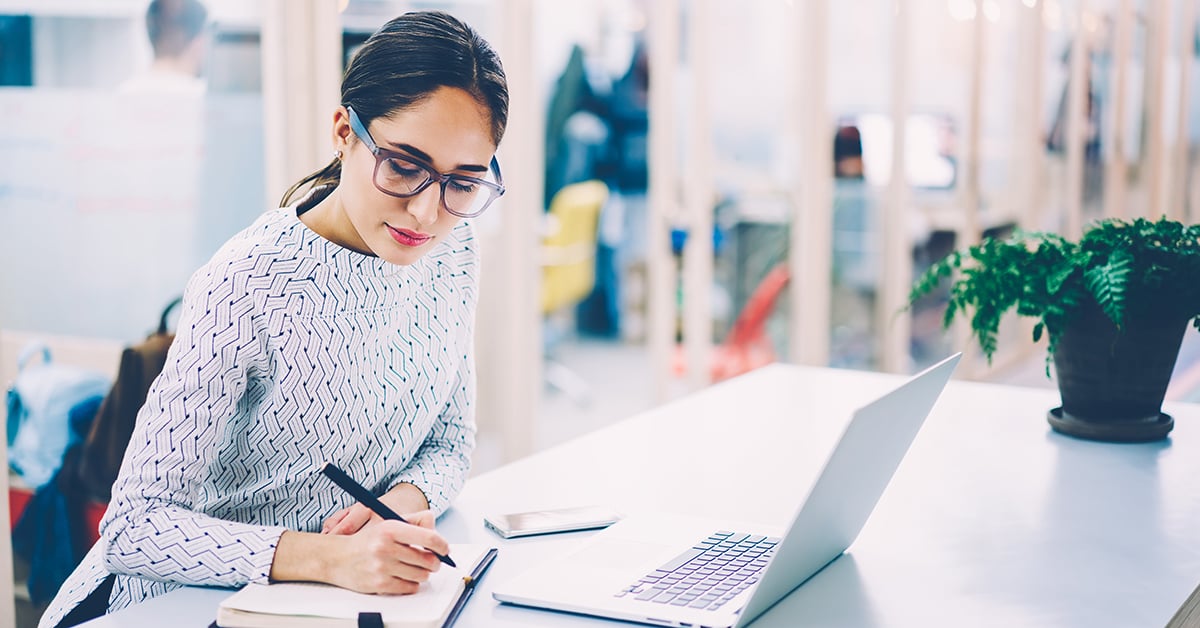 Connect HR Technology to the People it Empowers
Technology delivers a competitive workforce advantage by giving the people it touches the means to raise their experience to a new level. It enables recruiters to build better relationships with the talent they seek. It gives candidates and the workforce (both contingent workers and employees) more positive interactions with the hiring organization. It gives hiring managers a better view of the available supply of workers. And it helps leaders make more informed decisions about recruiting and workforce strategy.

These human advantages represent the real and lasting impact that technology delivers. In a digitized world where competitors are securing the same capabilities, they are not a luxury. If features and innovations are the what, then people are the why. Consider the ways you can empower the people that drive workforce success for your organization.

Give Recruiters the Power to Rise Above the Data
On average, a recruiter spends seven seconds reviewing each resume. It sounds brief, but multiply that seven seconds by the hundreds of resumes that pass before a recruiter for every position being filled, and the time soon takes up a large portion of a working week. During that time sifting resumes, a recruiter is not responding to candidate questions, planning how to refine the job description with hiring managers, or researching and building networks to source new candidates.

The right technology, including AI chatbots to engage candidates or machine learning analysis tools to review the applications themselves, helps automate the process. On the research front, search and match applications can zero in on the best potential candidate in the public social media environment or through internal systems.

Digital solutions don't just give recruiters new tools; instead, they provide the most valuable resource a recruiter can have: time to build relationships with candidates and hiring managers. The power to rise above the sea of information goes a long way toward defining the successful recruiter of the present and the future.

Give Candidates Control and Respect in the Job-Seeking Process
Job seekers continue to suffer real indignities in the application process. They are often made to cut and paste each part of their resumes into strangely small form fields. They are frequently left with no human to ask about their status in the application or when an interview may occur. They are regularly asked irrelevant questions in interviews. They may be abandoned after interviews, left seeking real feedback.

While they may have been tolerated in the past, today's negative experiences can push a candidate to move on quickly to another opportunity. To keep potential workers engaged, a new approach to engagement is needed. This approach meets the consumer-like expectation of easy and transparent interaction, self-service, and mobile access.

Consider the impact your technology strategy can have on the candidate experience. Are you giving them an easy way to apply, free of cumbersome uploads and form fields? Are you providing automated access to information about their status, next steps, or final decisions? Technology cannot replace human interaction, but it does eliminate the gaps in the process to improve the candidate experience. It's not a matter of convenience; it's a matter of respect for the candidate's effort.

Create More Engaged Workers
Think that recruitment technology ends at the point of hire? Think again. The worker's experience on day one of the job can set the tone of the entire tenure with the organization. Leave the worker confused and alone, without the equipment, introductions, and knowledge they need to work, and the negative impact could create a disengaged employee or contractor, with overall low productivity. Worse yet, they could tell their friends, and your ability to attract talent will take a hit.

A great technology strategy leverages the tools to onboard a worker quickly and seamlessly, with a clear path to productivity that sets them up to succeed. Prior to the actual hire, that candidate should have experienced an evaluation process that was clear, unbiased, and representative of the work to be done. After the point of hire, that positive experience should continue with a well-organized day one in the role.

Bring Hiring Managers into the Fold
Hiring managers are the lynchpin to the success of a workforce strategy. Confident and engaged managers will respond quickly when decisions are needed, which improves time-to-hire. They will work with recruiters to refine job descriptions that best attract the talent they need. Most of all, they will take ownership in the success of the workforce engagement effort, whether reaching employee talent or the contingent worker.

The technology strategy provides a way to bring the hiring manager into the fold. With access to the right data, decisions to improve speed or quality-of-hire will be based on actual statistics, not opinions. Market data helps the recruiter work with the hiring manager to refine job descriptions and offers to match the talent supply. Screening and interviewing technologies put the hiring manager into an easy, repeatable evaluation process.

The net result is that hiring managers embrace the workforce strategy, commit to timely interaction, and support change as the process evolves over time. Remember, adoption rates ultimately reflect the success of an investment in new technology. The hiring manager community can aid and encourage change management if they feel consulted — a huge win for the CTO who needs to keep the strategy on track.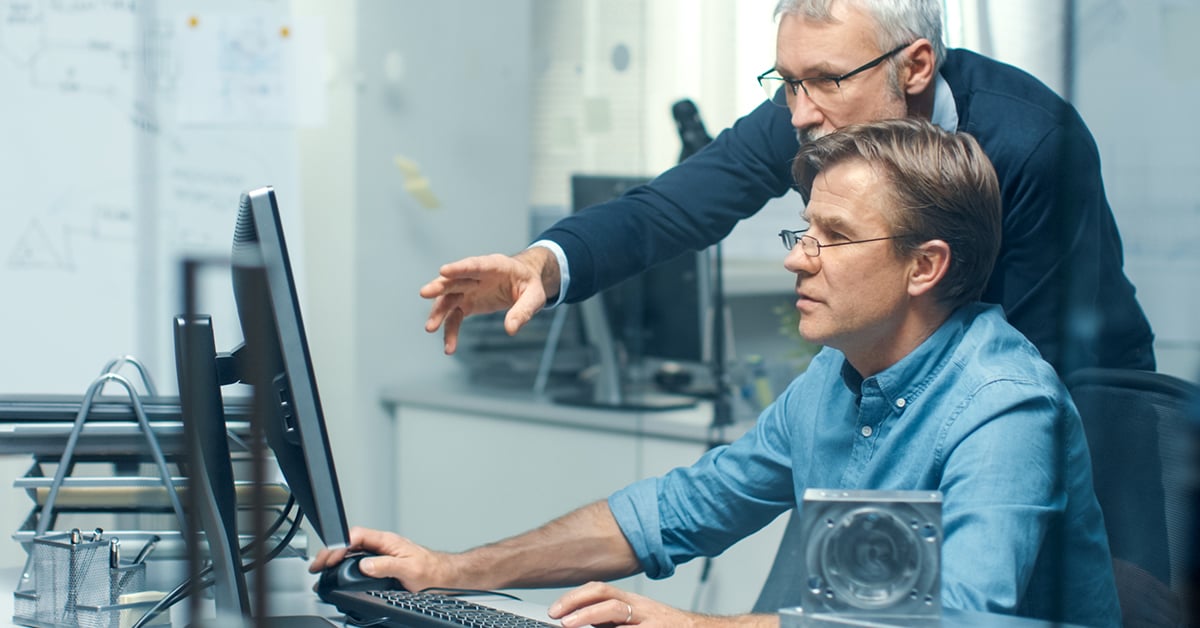 Get Practical About Building Technology into Your Workforce Strategy
While new technologies offer a path to a transformed workforce management capability, turning that potential into reality requires a balanced approach to business priorities. With many organizations working from extremely tight budgets, simply buying technology is not usually feasible.

A practical digital strategy determines the problem statement first and considers how to invest in the systems and solutions to address that need, whether acquiring and implementing the technology in-house or leveraging the capabilities through a workforce solutions partner. When creating or acting on any aspect of your HR strategy, consider the following approaches to maximize the impact of your investment in people, time, and budget.

Choosing Systems, Solutions, and Applications
Look beyond the features of a solution when determining how it fits into your priority list. After all, a great front-end chatbot on your career site or in your application process is little help if the process itself is flawed. Choosing any feature or solution should be a matter of starting at the root of a challenge.

A consultative workforce solutions partner can help you not only understand the reality of your current state, but they can discover core gaps and prioritize a path toward addressing them. The technology can then be applied in a way that delivers an impact where it is needed. Our advice is to look past the features and really understand if the capabilities solve an important business need. Then, identify what a positive outcome looks like, so you can quantify success.

Looking to Digital Transformation
Understanding recruitment technology and your overall HR technology capability is essential for making the right investment, but the lasting impact of your strategy is its ability to take your organization through the digital transformation journey. Even if you have adopted an analytics capability in one area and research and candidate care improvements in another, they mean little if your overall workforce engagement process looks the same five years from now.

In other words, doing a better job of the same things you do today is not the goal. The journey should lead to a new way to achieve a workforce advantage. Are you hiring people to do a job that is better split between other resources or automated? Are you leveraging contingent workers or employees when a services partner could better deliver results? Are you paying for short-lived skills while overlooking talent with a stronger aptitude for acquiring new skills as they emerge?

These are the questions that drive transformation, and your technology ecosystem should position your organization to address them. Understanding the longer-term goal can lead to better decisions about technology adoption in the near future. A talent solutions partner can help balance that focus on transformation with the demand for immediate wins.

Deeper Partnerships Create Transformative Results
Finally, consider the role of the expert partner in moving your HR technology strategy forward. The case for the objectivity and subject matter expertise of a consultative partner is well known. But the partner in an HR technology strategy is more than a facilitator of adoption and implementation.

That same partner, particularly in the capacity of a recruitment process outsourcing (RPO) or managed service provider (MSP) solution may be a user or provider of the technology in the process. Often, companies will uphold a legacy approach to that partner relationship, keeping a strong boundary between the provider's systems and technologies and the client's data. The result can be a situation where recruitment technology may impact the talent acquisition process but with little transformational capability.

The most successful workforce technology strategies will take a shared approach to digital transformation. A good partner will challenge the technology to ensure that what works in theory also works in practice. Remember, technology should underpin the service and yield better results that apply to the overall goal: enhancing how you bring talent into your business.

When a workforce solutions partner can work within the client's systems, the result is a transparent, agile, and effective technology environment that delivers a richer experience to everyone touched by the workforce management function. Achieving wins for the people that drive your success — that's the impact of a deep recruitment technology or overall HR technology capability, and a goal that should guide your workforce strategy for today and vision for the future.