Workforce Strategy: Transformation is Within Reach
June 24, 2021

By Bruce Morton
Industry Trends
Coming out of the pandemic, companies face more pressure than ever to adjust to a changing workforce. Remote work, in-demand skills, rebuilding teams, evolving the organization – every aspect of the business is subject to a complete rethink and redesign. Transformation isn't just in the future. In many cases, it is already happening.
But when it comes to transforming how work gets done, we often hear from companies that struggle to balance more immediate demands. HR might need to stem the bleeding on a chronically underfilled role, unhappy hiring managers or costly recruitment models. Contingent workforce or services procurement spend might be out of control, or the company might be under an audit for compliance questions.
So, which should you embrace: the long-term strategic view that embraces new opportunities or the more tactical, immediate problem-solving approach? The answer is both.
When Considering a Workforce Strategy Partner, the Complete Journey Matters
As a workforce decision-maker, you might be balancing simply nailing that staffing project with the least expensive resources or recruiting that in-demand role with the most speed. But without a future-proof direction, the returns are limited.
The good news is that with a practical "run-grow-transform model," companies are starting to address their immediate challenges today, achieving wins, while laying the groundwork for a journey that reinvents how they approach work and the workforce.
Don't put off transformation. We say this every day, and our clients embrace it. An effective strategy embraces both the workforce priorities of the present and the demands of the future. With that in mind, the following is a brief look at the run-grow-transform approach you should expect your workforce partner to bring to the table.
Run: Meet Your Challenges of Today
A trusted partner, whether an RPO, MSP or services procurement provider, must meet you where you are right now. Whether you have little or no strategic capability today or are already beginning to adopt new processes and technologies, a relationship requires understanding and a practical approach to achieving near-term wins.
Immediate support begins with identifying cost and performance challenges. It involves setting up an effective talent acquisition or extended workforce program, and leveraging technology and supplier networks to achieve goals. At this stage, the implementation of data-driven processes increases credibility, adoption and stakeholder success.
At the same time, as many decisions are aimed at near-term improvements and wins, the framework for achieving longer-term growth and transformation will guide the strategy. That framework will inform priorities for technology adoption, as well as performance parameters and expectations.
Grow: Expand and Optimize Visibility, Control and Performance
An effective workforce model, whether for contingent workers, talent acquisition or total workforce management, empowers the client to grow the value of their strategy. As a result, this phase is about program and relationship nurturing, expansion and optimization. A solutions partner should take a creative approach to inject new ways to solve problems – even if beyond the scope of an immediate project or initiative.
In other words, don't accept a solutions partner that rests on a "business-as-usual" approach. That partner should be helping you expand the reach of your strategy, bringing in a broader array of departments, locations and resources into the program over time. Consider adopting enhanced technologies, taking on more talent types and skills, and optimizing your ability to measure and manage costs and performance.
Transform: Achieve a Single View of the Workforce and Act Holistically to Get Work Done
Informing and guiding the direction of a great workforce capability, the transformational vision leans toward proactive strategy, a digital ecosystem and a clear path to the best option for every need. Innovative approaches enable companies to determine and apply the right resource to accomplish different tasks and goals, whether that be an employee, a flexible worker or a service provider.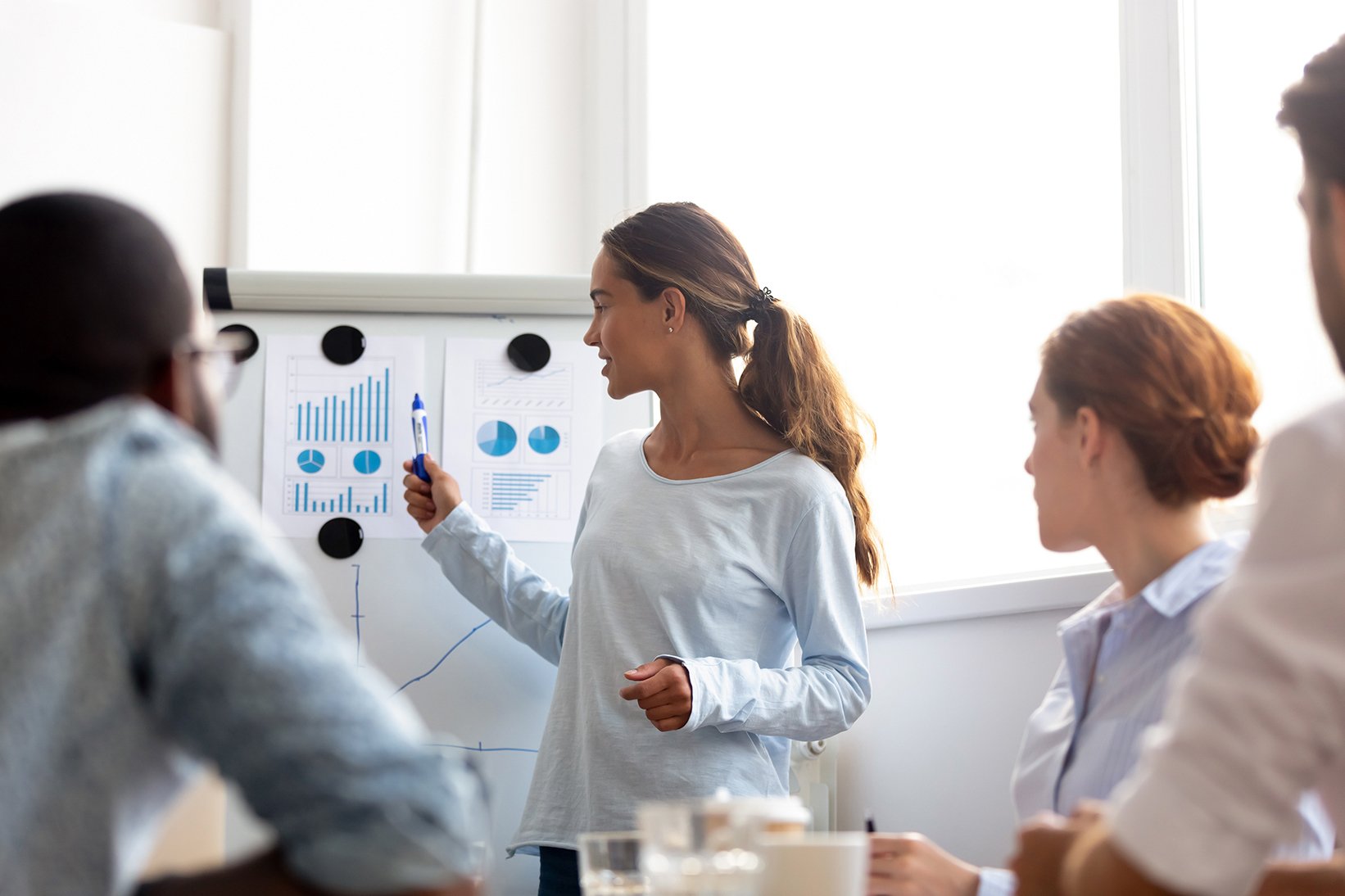 Don't Compromise on Change
If you are exploring your workforce solutions options and think that transformation can wait, think again. Helping clients accelerate their achievement of strategic objectives by aligning workforce capabilities with the agility required to stay ahead of what's next should not just be an aspiration; it should be the expectation. Ask what transformation looks like and don't be afraid of the answer.
The run-grow-transform approach is an accepted practice for development in IT, and managing for today and building for tomorrow is considered a best practice across industries. Innovation and market conditions have shown that transformation is not only possible; it is inevitable. Winning organizations are the ones that understand how to embrace transformation in a way that makes good business sense right now.