Total Talent Management: Building a Stronger Workforce
July 14, 2020

By Jamie Kitchener
Contingent Workforce
Labour has been on an evolutionary journey for many years. Globalisation and technological advancements are notable contributors in diversifying not just the way firms can acquire labour, but also labour as a product itself.
As the marketplace for talent has become more accessible, the competition for labour has gathered pace, and, with it, the cost of labour has continued to climb. In 2019, Reuters reported that Unit Labour costs in the UK had seen their "biggest increase since late 2013"). Firms are devoting more and more financial resources to labour – and contingent labour, specifically – meaning the strategy behind organisational talent acquisition is ever-prominent.
Whilst firms can make conscious decisions to strategise acquiring new talent, attempts to enforce a solidified strategy will be stifled unless they truly understand their incumbent workforce. It goes without saying that baseline spend on any product (be it capital- or labour-based) is scrutinised, but organisations will struggle to really unpick what their spend on labour is without the ability to have a comprehensive view of their entire workforce. This is where Total Talent Management (TTM) comes in.
TTM enables a firm to have a holistic view of labour, increasing its autonomy to make the right decisions when it comes to not just talent acquisition but also incumbent management. This doesn't just increase efficiency and productivity; it lowers cost and risk. The reasons for having this lighthouse-type view of your own organisation are piling up, and it's difficult to argue with any of them.
The Cost Benefits of a Total Talent Approach
It is extremely rare for cost not to form part (or all) of the rationale for any proposal within a business. That's why it's not surprising to see it making a guest appearance here given the increasing spotlight on firms' labour expenditures.
In 2018, Supply Chain Management cited a study by Deloitte that estimated the percentage of an organisation's procurement spend on contingent labour to be at least 30 per cent, with this number set to grow year-on-year. The cost-benefit of a total talent approach is a straightforward one to postulate; firms can reduce unnecessary outgoings on bad hiring practices and inefficient processes – thus ensuring the most optimal allocation of resources. A holistic view can ensure that the correct talent is hired in the best way, whilst also accurately forecasting any increases (or decreases) needed to its contingent workforce.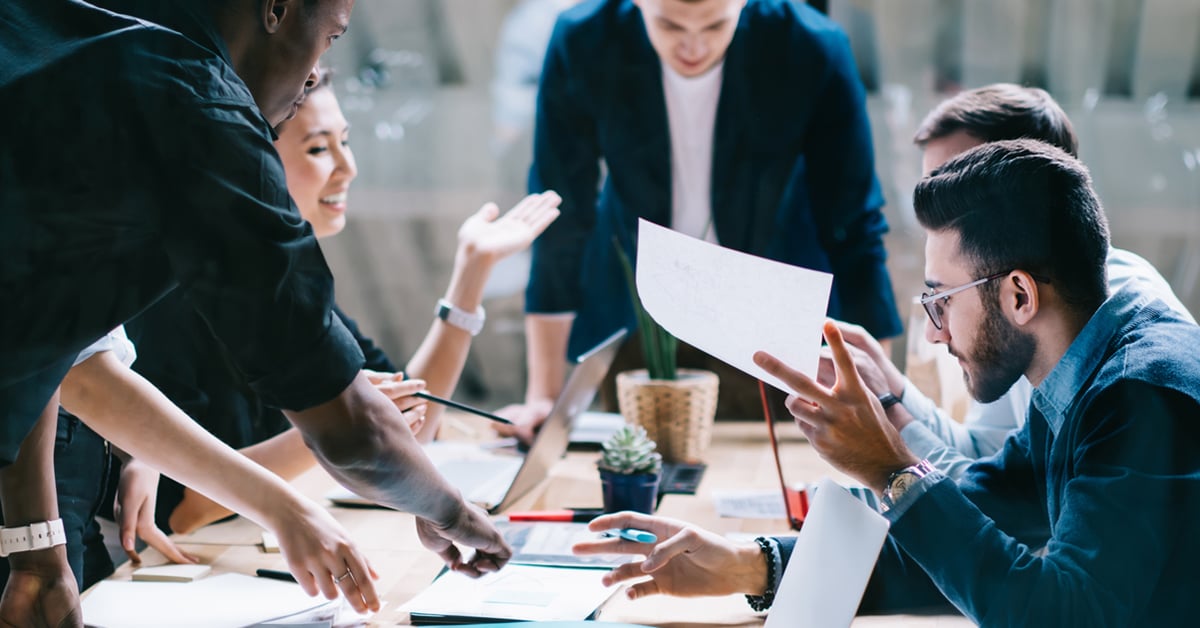 A topical example is the British Government who, according to the National Audit Office, spent £97 million on consultancy fees to aid Brexit. This report compares that figure to the original £65 million that was forecasted, and in the BBC's coverage of the article they explain that the additional spend was because "departments lacked the staff and skills needed." This example highlights that as well as having a control on spend of new demand for labour, firms also need to ensure they truly understand the balance of their current workforce, including their strengths and where their potential exposure lies.
An additional consideration to cost in this case is complexity. This comes from the fact that labour as a product in the marketplace is on an ever-evolving journey. It doesn't take much research to affirm that the staffing and services industry is worlds apart from where it was a few years ago. Clients, perhaps somewhat unsurprisingly given the size and scale of many, appear to be the least agile party in the supply chain in adapting to changing environments surrounding the labour market. We only need to look over our shoulder at IR35 for a recent example of how quickly vendors can change their proverbial colours in order to adapt to market conditions and present new products to clients who are looking for unorthodox labour solutions.
The agile environment in which the supply chain can operate has meant that contingent labour now comes in an array of flavours. The traditional perm, contractor and consultant categories have evolved to have a number of different products within each silo. To coin one of the most memorable marketing quips in British history, the term 'Statement of Work' (SoW) now has 57 varieties (and counting). Organisations with a restricted view of labour cost will be unable to attain full transparency of the products they are buying. This restricted view can pose short-term problems of inflated costs, hidden risks, or potential inefficiencies. Not only that, but it also means the business could be failing to truly understand the nature of the transaction and its place in the organisational strategy. A total talent approach doesn't just allow clients to assess their bottom line spend on labour; it also enables proper assessment of its talent channels unilaterally.
The Forgotten (Customer) Journey
The ever-changing forms of labour don't just pose significant questions at a macro level. They also impact the day-to-day. When tackling labour management, astute firms are quick to establish a consistent process for hiring within a respective silo. Contractor, permanent and consultancy engagements usually have governance frameworks in place to ensure consistent processes each time their business goes to market for outsourced services versus time and materials contractors or other types of arrangements.
Increasing demand (be it internal or external) for larger projects and programmes that span multiple parts of the business means that the delivery of these milestones is often achieved by utilising a blend of all three (usually a minimum of two) labour types: permanent members of staff, contractors and consultants. Every stakeholder will have their own view on the best mix. PriceWaterhouseCoopers admit that "there is no magic bullet for managing these workers… [but] it's clear that if you approach this with a unified strategy, accounting for how the market is changing, you'll manage your risks more effectively."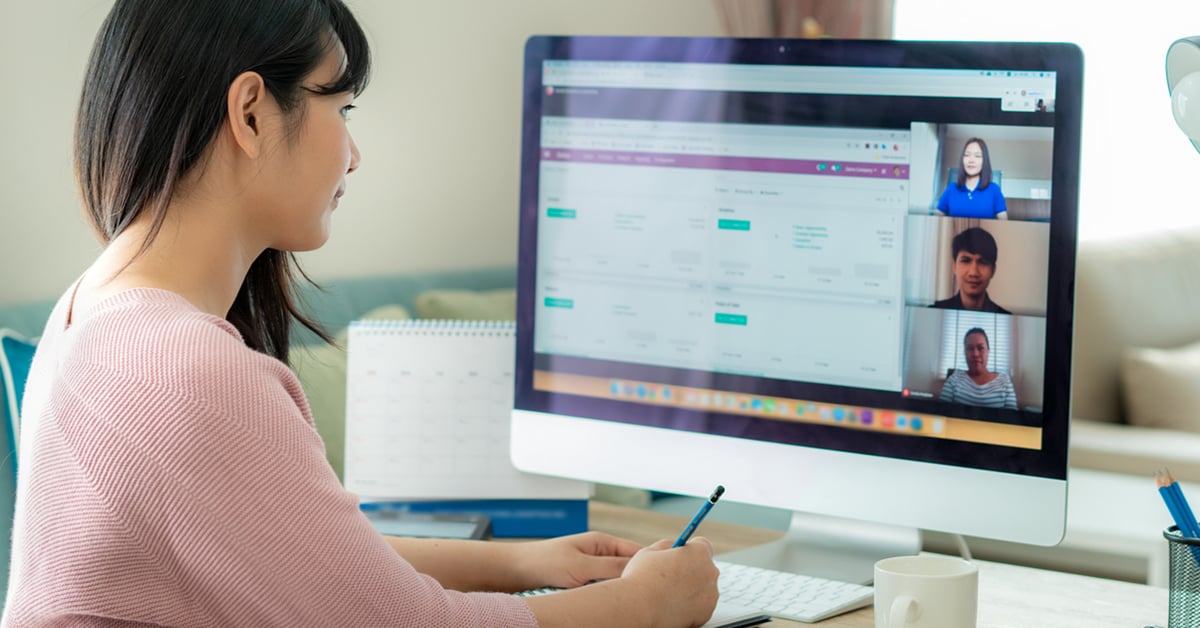 The likelihood of those stakeholders having to experience multiple routes to market, each with their own processes and practices, is a somewhat overlooked consequence of a lack of TTM, given the fact that the customer journey is usually an initial consideration when erecting these procedural frameworks.
This leads to frustrations of having to learn a new method whilst also creating a strain on the individual silos themselves, who then have to fight against perceived "bad habits," which are part of a process outside of their own. In other words, a firm cannot roll out a unified strategy if its own talent channels have their own separate identities.

Total Talent is Totally Worth It
It's hard to argue against the wealth of benefits that a total talent approach could provide to organisations, particularly those who operate with a considerable percentage of contingent workers. However, the potential barriers to reaching total talent management are something to be acknowledged. Depending on the current infrastructure of the organisation, TTM could require significant investment in strategy design, system/data enhancements, stakeholder education, and more. Hence, TTM is something that several Managed Service Providers can offer. As we enter a period of uncertainty given the UK market changes in IR35 and Brexit, a complete, unified labour strategy will help firms to control costs, manage risk and prepare for the unexpected. It remains to be seen what the impact will be on firms with total talent versus those without.
4 Key Steps to Secure Talent and Get Ahead
Ready to learn more? AGS' report, "Four Fundamentals for a Total Talent Advantage," reveals talent options that can deliver the most impact for your business. Get your copy today, then contact your Program Team or email us at info@AllegisGlobalSolutions.com to discover more ways AGS' proven resources, technology, and expertise help companies like yours achieve workforce impact every day.