Into the Unknown World of Recruitment
July 09, 2020

By Kristin Shulman
Recruitment Technology, Talent Acquisition
I'm a massive sci-fi fan, and recently wrote a blog dedicated to Stranger Things – the 80's-kid Netflix phenomenon that takes the viewer on a nostalgic trip to discover the awesomeness of the 80's horror era.

Who could have known that in the months after I wrote that piece, we would be faced with one of the most unprecedented events in our lifetime? As restrictions ease and we begin to take the first few tentative steps outside of our homes, I've been reflecting on the huge impact this will have across all industries. Yet, I'm also imagining how our once locked-down lives has already influenced the evolution of the candidate experience.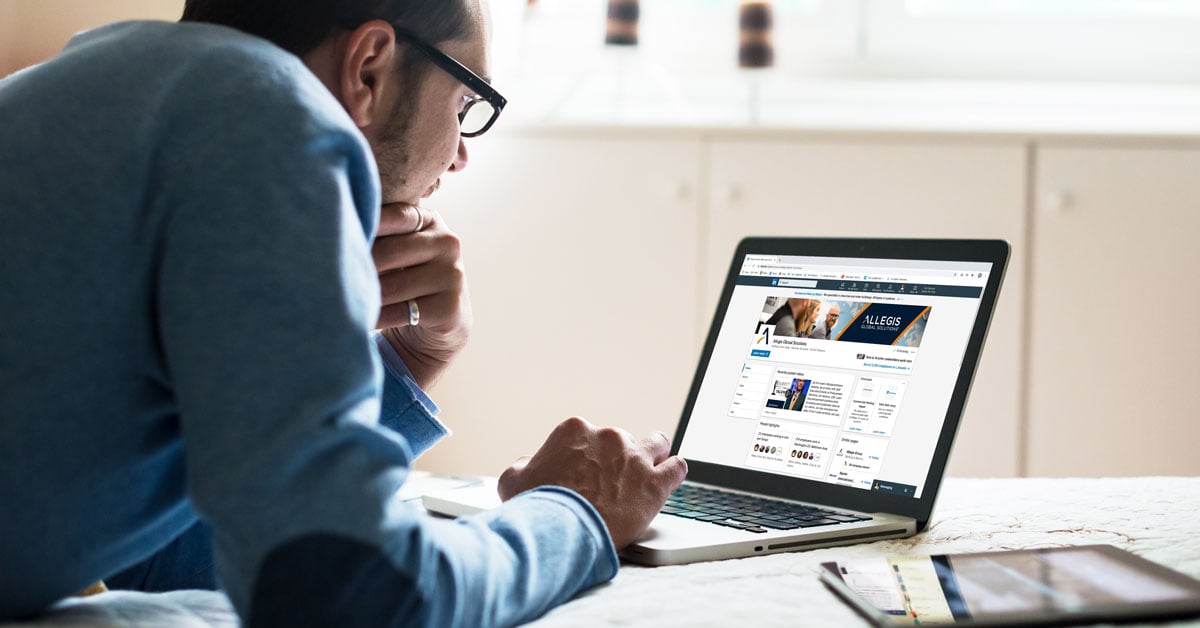 There's a lot out there about the rise of machine learning, automated intelligence and how technology is enhancing processes for all participants throughout the recruitment lifecycle.

But what if that entire journey were flipped on its head? What if all of this new tech has completely changed the way we think about engaging with candidates? Is there a possibility we could be heading into the WestWorld of recruitment, where AI leads the way?
Evolving the Candidate Experience
We're all digital natives now, who still long for a human experience. Whatever global challenges we're facing at the moment, candidates will continue to critique employer brands and the overall ease of engagement and user experience. So what does that mean? The candidate experience, no matter the medium, still matters.

How organisations engage with candidates has been disrupted. Given that we've been forced to replace most face-to-face communication with virtual meetings (think about how many Zoom, Bluejeans, Webex and Houseparty calls you've been on over the past few months), in the short term at least, people have had to adapt to technology and automated experiences much faster than they would have done otherwise… unless you're a Xennial or a member of Gen Z – but that's another post for another day. Recruiters and candidates may have already been using these digital meeting apps, but in the absence of real-life interactions, we've seen the use of tech ramp up to keep our businesses going.

Like WestWorld's hosts, we're fusing tech with human behaviour at an incredible rate. To avoid the fate of the humans in that story, we need to make sure that the tech we implement isn't simply left to its own devices, doing the job for us. We still need to design an experience that treats the candidate like a human being.

So, what can we do? TA Leaders need to think carefully about the candidate journey and the various touchpoints where candidates will engage with our brands. AI can help personalise the interaction and give real-time feedback, but when should a real human come into the picture?

You may also need to diversify your digital channel approach to consider the rise of Gen-Z in the workforce. Xennials and next gen talent are indifferent at best to more traditional social channels like Facebook and Twitter. Today, they favour experiential apps, encompassing digestible and engaging video content on platforms like SnapChat, Instagram & InstaTV, Tik Tok and YouTube.

Engagement as part of the talent attraction and recruitment process are one thing, however it is crucial to also enhance these experiences by highlighting the key benefits to being an employee as a driver to those candidate attraction efforts. How employers treat their teams has a knock-on effect in terms of the way candidates view your brand. If you showcase the positive employee experience through digital engagement and social advocacy then candidates will take note.
Talent Acquisition for Today and Tomorrow
Like all good Sci-Fi lovers, I relish the opportunity to theorise and hypothesise about the future. Here are a few of my predictions:
The human/personal experience is not going away; it will only be further enhanced thanks to AI. Focus needs to align to the digital natives, but with the enhanced opportunity to provide a streamlined and engaging UX.
What will current and former employees say about how you handled the Covid-19 crisis? The employee experience is a critical piece to candidate attraction, especially driving employee referrals. How you engage candidates using digital sourcing strategies and strategic pipelining activities while leveraging your most powerful brand ambassadors (your employees) will be crucial.
Diversify your digital marketing and media approach. The candidate experience landscape and talent acquisition tech are constantly evolving. Virtual experiences are here to stay, and machine learning will continue to be at the forefront of how talent acquisition teams source, attract, engage, onboard, and drive a positive employee experience. Shifting towards a programmatic approach, widening reach, and automating engagement best practices will help build unique, positive, and engaging user experiences.
We're leveraging VR, digital landscapes, and automation more and more to enhance our candidate experiences. It will be interesting to see how this ultimately evolves to ensure we maintain a human touch throughout an already heavily-automated process.

What standards will be viewed as 'exceptional'? How do we create the 'right' content? Which 'new' channels can we explore to access next gen talent? Is email even relevant, or will micro video-driven content be the key focus?

If you believe that you'll be transforming your recruitment process eventually – that someday you'll have the resources, the drive, and the opportunity to truly make a change – just remember the words of Dolores Abernathy:

"Someday sounds a lot like the thing people say when they actually mean never."
The bottom line? If you want to be part of the future, someday needs to be now.
Learn more about how Resourcing Analytics, powered by AGS, can help your organisation analyse, benchmark and transform talent acquisition performance for today and tomorrow.