Purpose and Progress Shape Workforce Priorities in 2022
January 11, 2022

By Ayman Hamid
Industry Trends
Nobody needs another prediction. But that's ok because if there is anything employers and workers have learned over the last two years, it's that there is no such thing as an accurate crystal ball.
In a recent conference, noted workforce guru John Boudreau referred to the current social, business and workforce climate as an "I don't know" world. It's an apt term, as organizations adjust to economic demands that fluctuate over weeks or months and workers gear up for new career choices in record numbers.
What does it take to weather the constant change of an uncertain post-pandemic recovery? The answer, for workers and the companies that hire them, is to look inward and rethink core priorities. With that in mind, what follows is something different than a prediction.
Instead, let's look at five priorities that can help companies and workers weather the unpredictable, how those priorities are changing, and how they will be part of the conversation as we move through 2022 and beyond.

Priority 1: Purpose Gets Practical
Workers have been fired and hired at record rates over the past two years. Many quit, changed fields or retired. Companies faced shutdowns, sudden demand spikes, remote work, return to office and new regulations. Every change creates an opportunity to re-examine purpose.
No organization had the luxury of waiting for normal to return. Regardless of their policies on flexible work prior to the pandemic, all companies were forced to adjust to a new reality. If your policies were viewed as even the least bit restrictive, your employees likely searched for and left for jobs with greater flexibility.
Even if your policies were acceptable, other companies in your industry might have taken advantage of any uncertainty with promises of change (and increased compensation) to attract new employees. In many cases, competing organizations have offered 20% and higher salary increases to do the same work. I have personally seen increases as high as 50%, and even double. The long-term effect of heightened salaries is yet to be seen, but many managers question the sustainability of the new wages.
At the same time, purpose also plays a large role in decisions about where to work.
Today, that focus on purpose is altering the dynamics of work, and the idea goes well beyond the platitudes of company values cited on websites. The questions facing every individual worker are simple. Why do you do what you do? Who are you? What do you stand for? Even if an individual does not have the answers, those questions still influence everything from job decisions to life direction.
Considering the questions workers ask themselves, the pressure has never been higher to articulate how your organization "fits" into your employees' lives. In the past, employees found jobs and worked life around their jobs. Now, and for the foreseeable future, employees have the option to pick employment that fits into their lives or how they want their lives to be.
Your success in attracting and retaining talent will depend on your ability to demonstrate the value your company provides clearly. That value not only includes compensation but also career pathing and social responsibility.
Priority 2: Sustainability Requires an Answer
It is a long-overdue addition to most employers' conversations: How do we operate as a company in a way that doesn't harm future generations? If a candidate asks an employer about its sustainability strategy, a simple answer will not be enough. A "commitment to the environment" cannot be confused with sustainability.
Real sustainability encompasses both the environmental and social impacts of a business. The concept of environmental, social and governance (ESG) has become a widely embraced term, as investors are increasingly focused on these aspects of business operation. A practical sustainability approach must consider the impact on all stakeholders, including "workers, communities, customers, shareholders and the environment."
For companies competing for workers, an answer to "What is your sustainability strategy?" should cover corporate social responsibility and a commitment to the environment, but it should do more than express intent. What's different today is that simple statements of commitment may likely be met with extreme cynicism. Employers will be expected to demonstrate sustainability with sound business practices, as well as community involvement and environmental stewardship.
Does your organization have a compelling sustainability story? Consider the balance of intentions and action. If any company is bold enough to come out with what they "have already done" regardless of how small the impact is, it may move up in priority for prospective employees and clients alike.
Priority 3: Inclusion and Diversity (I&D) Moves Beyond the Business Case
As companies began responding to concerns about biased hiring and discrimination several years ago, much was written about the business case for diversity in the workforce. For example, companies with more diverse employees were better innovators, or those with more diverse boards delivered a better return on investment.
Thankfully, the business case isn't the number one I&D concern. As organizations agree on the need to boost I&D, they are now evolving their strategies to create impact. The most innovative companies consider I&D as a continuous process of challenging the status quo in all facets of business. That means taking the bias out of hiring, as well as removing barriers to mobility for workers and supporting opportunities for partners.
If your organization talks about I&D without addressing the growing pains of changing how you work, your strategy may not deliver meaningful impact. The winners will be organizations willing to disrupt how they work to influence the small decisions that shape a diverse and inclusive culture.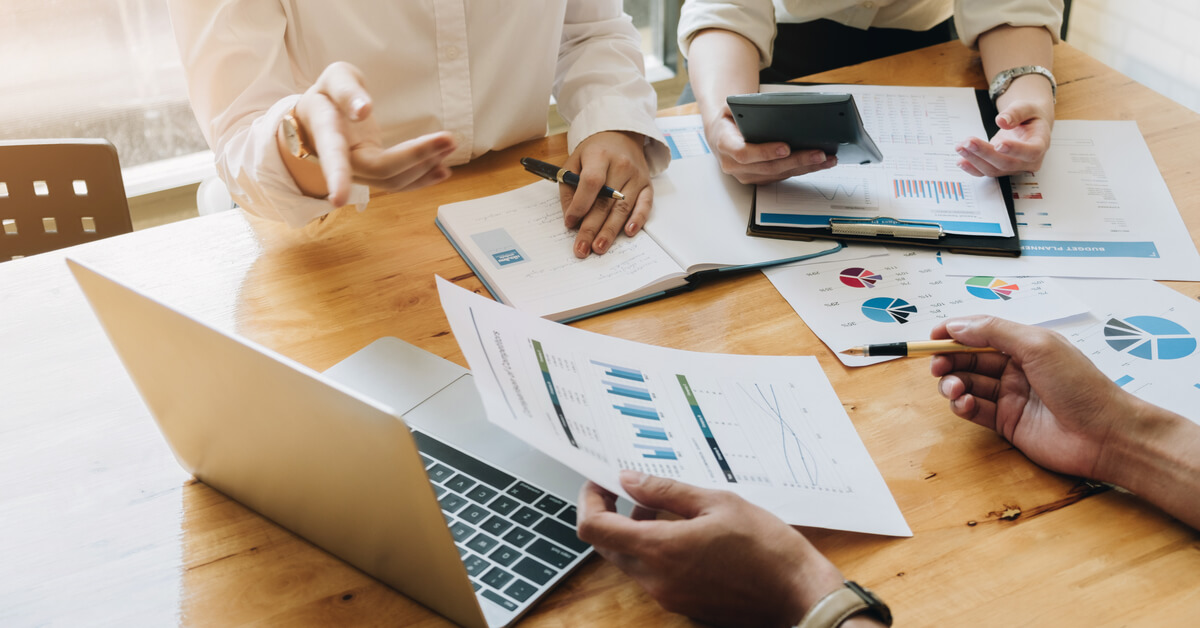 Priority 4: Work Readiness Shapes Business Strategy
The pandemic put a premium on flexibility at work. Physically, companies needed to swiftly change from office-centric to remote work. On the operations front, organizations also had to bring in workers, often contractors, quickly and effectively to support business recovery or new markets.
For both reasons, the traditional 9-5, onsite, employee-first approach is no longer the default work model. The most advanced organizations are setting the stage to shift from hiring full-time employees for static roles to tying resources directly to tasks and outcomes.
Companies now have the means to apply a precise resource – at the best cost, speed and outcome – to get the job done. Is it necessary to hire a team of highly paid staff to open a new location or launch a new product? The answer may be "no."
The desired outcome can be achieved through a combination of new workers, current employees, contractors, outsourced services and automation. Identifying the tasks, the resources and the right decisions to accomplish each task is not easy, but the technology and the practices are in place to make this work-first approach possible.
Priority 5: Companies Take an Ecosystems View of Solutions Partners
In his book, "Rethinking Competitive Advantage," noted author Ram Charan observes, "a company does not compete. Its ecosystem does."
The nature of work is also reshaping how companies look at potential solutions providers for key business areas. From IT and business processes to talent and workforce solutions, a provider's value comes through its ability to sustain rapid change and innovation. Such agility comes through relationships with related technologies, services and sources of knowledge. That's why the resource decision will not only be about what the solution provider can do; it will be about what kind of ecosystem the provider can bring into the fold.
Companies are not overtly asking for the broadest ecosystem of partners and capabilities from a solution provider, but they are asking for a way to simplify complex demands. Those challenges could be managing a workforce across many types of employee, contractor or services resources. In any case, the ideal choice will not be a service. It will be a pass to an ecosystem that provides one source of solutions to many needs, even as they change over time.
When thinking about what kind of ecosystem can best benefit your organization, recognize that the sum is greater than the individual parts. A connection to the right ecosystem can expand capabilities and increase revenue growth, both of which are always priorities for any growing business. Remember, regardless of how well-planned a corporate strategy is, the pandemic taught us all that the ability to quickly adapt to an uncertain current and future state may be the greatest competitive advantage. An ecosystem approach to staying competitive will provide the best chance for adaptation and success.
Stick With One Prediction: Uncertainty Remains Certain
Looking ahead, we can be confident that the priorities of purpose and agility will continue to drive the relationships among companies, workers and the actual work to be done. But these priorities are already in play today, so calling them trends or predictions is inaccurate. They are simply facts on the ground that will grow stronger over time.
And if we need to try our hand at calling a trend or making a prediction, there is the cliché that the only thing that is certain in life is uncertainty. So, whether you are a worker considering your next career move, or an organization navigating challenges to growth and change, think outside of the present. Purpose provides a solid foundation for survival; flexibility provides the key to progress. Together, these ideas can lead to a successful business and career transformation and a positive future, even if we don't know exactly how the trends play out.