Pre-COVID-19 Workforce Realities Still Apply — In a New Way
April 07, 2020

By Rob Thompson
Industry Trends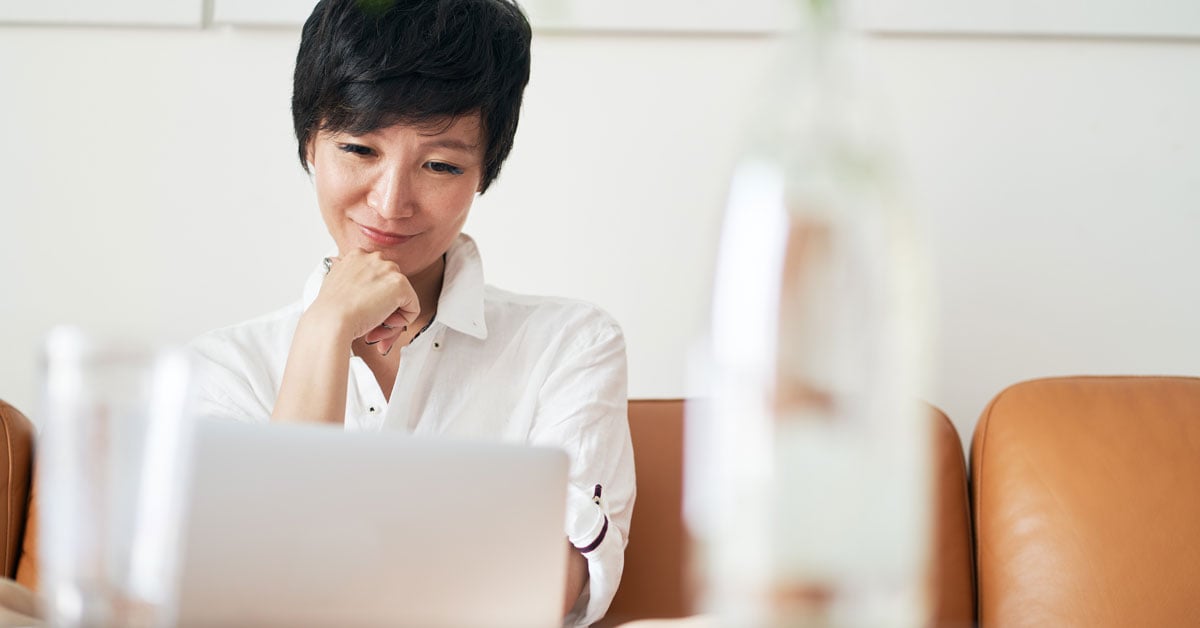 Once COVID-19 runs its course, business as usual will likely be anything but "usual." Industries will have evolved. Styles of work will be different, and the principles of effective talent acquisition and workforce engagement will have changed. But many fundamental trends, challenges, and best practices will remain at play. What follows are a few truths that still apply in the face of disruption, along with considerations companies should think about as they look to their near-term and post-coronavirus strategies.
Technology Humanizes the Work Experience
Before the coronavirus, an Allegis Group study found that the link between technology and a better human experience for the worker was already strong in the minds of HR and business decision-makers. In fact, 58 percent cited the push to humanize the talent experience as a priority to improve talent attraction, productivity, and retention, and 43 percent said improving the use of digital tools and data is a workforce priority. The recent push to remote working makes the use of technology to connect talent and drive collaboration more important than ever.
Takeaway: Focus Your Talent Technology Strategy on Flexibility and Connection
Companies have a wealth of options for improving the candidate and worker experience. Consider AI-driven chatbots, video interviewing, e-learning, communication and collaboration, and onboarding. Today, companies recognize the worker experience as a priority. The abilities to make informed decisions, operate remotely, and interact with any resources, anywhere, is no longer a nice-to-have; they are essential to everyday life. To achieve these outcomes, technology must have the flexibility to adapt quickly to change, connect to all workers, and deliver answers, "right here, right now."
Reputation Matters
During periods of hardship, companies have a chance to show current and potential future talent what makes them a great place to work. Eighty-two percent of U.S. respondents to a March survey by Glover Park Group are paying attention to whether companies pay sick leave to their employees, and 81 percent are paying attention to whether employers pay their workers, even as operations may have to shut down. Not surprisingly, given the urgency of health and basic job concerns, only 16 percent are concerned about protecting profitability.
Takeaway: Actions Speak Louder Than Words for Employer Brands
The people who vote, buy products, and consider their next career options will remember the words expressed and actions taken in the face of an unfolding crisis. First, words matter. Saying the right things, whether through internal communications or market-facing channels, is important. Workers seek a constant source of current information. Focus external efforts on delivering actionable information that is meaningful. Second, actions also matter. Stand up and make adjustments to decrease anxiety and keep workers engaged. From adjusting benefits, to supporting work from home, and, in the most notable cases, keeping workers on the payroll to bridge a time of disruption, organizations have many choices before them. The prescription to an effective employer brand for tomorrow is clear: Treat workers well. Now is the time for companies to shine.
Knowledge is Power
Prior to the disruption, successful workforce decision-makers embraced the idea that a key to attracting and retaining great talent is money. In-demand workers commanded appropriate pay then, and they still do so now. Several job categories are growing, even as layoffs and unemployment rise dramatically in others. Delivery-centered businesses like Amazon and UPS face new needs for talent. Online businesses such as Zoom video conferencing, as well as e-learning companies and grocery companies around the globe, need workers, too. Even certain financial services organizations need new workers to handle the consumer and business financial demands of a disrupted economy. Additionally, the undeniable rise in demand for healthcare professionals is placing a premium on talent where demand far exceeds supply.
Takeaway: Know Your Talent Supply, Demand, and Optimum Pay
The dynamics of competing for talent remain relevant. Clear and current visibility into market dynamics of skills supply, demand, and location still influence an organization's ability to engage talent. Talent solutions partners have the data and tools to gauge the market and current competitive pay rates. Likewise, online research can help with input on general rates. In any case, some research on current activity is better than relying on past assumptions. Make the right determination, based on data-driven tools, not hunches, when competing for the workers and skills you need.
Don't Let Go of the Things That Always Mattered
The humanizing influence of technology, the treatment of workers, and visibility into the talent supply are just a few of the many workforce issues companies must address to survive and grow. The organization that stays focused on the opportunities such issues bring about can better weather the pandemic disruption and engage top, critical talent as they move back to eventual recovery and growth.
To learn more about workforce issues and practices still at play today, download our report: