Moving to a Remote Work Model: Revisit the Basics to Stay on Track
March 25, 2020

By Rob Thompson
Industry Trends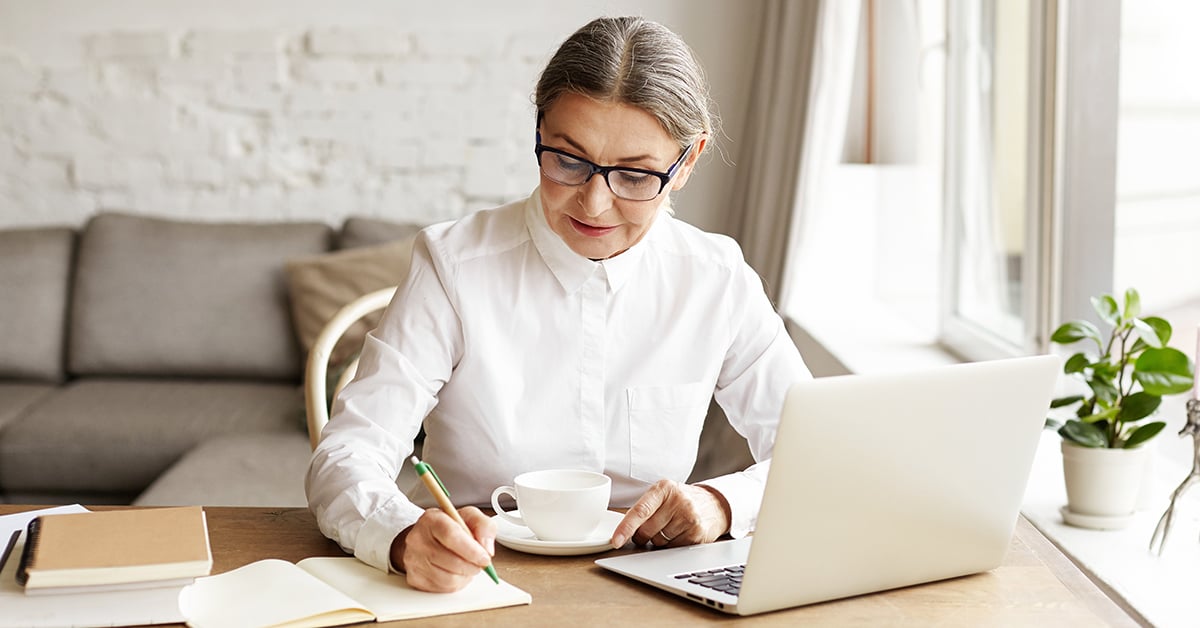 As organizations step up to fight the spread of COVID-19, people whose jobs can be performed remotely suddenly find themselves working from home. But the shift from onsite to remote work creates unexpected challenges. Technical issues create new demands while virtual arrangements influence other aspects of business: the way teams work together, how leaders and managers guide their organizations, and the way vital relationships are forged and maintained.
Each of these changing business dynamics affects workforce engagement and productivity, as employees and contractors are left with questions about everything from collaboration and communication to emerging priorities and projects. Doubts lead to confusion, and a confused worker can grow disengaged. One study found that compared to satisfied workers,
disengaged employees
are less productive by 18 percent and report 37 percent higher absenteeism. (And yes, remote workers can be absent from work.) The key to sustaining an engaged and productive workforce: address the potential challenges early.

By getting proactive, companies can avoid the pitfalls of sudden change and create a stronger, more flexible virtual workforce. These practices center around the basics of teamwork, but those practices are easily overlooked in the race to adjust to a sudden shift to remote work. With that in mind, what follows are five actions companies can take for a smoother transition to a flexible, remote workforce.
1. Prepare Workers for Unplanned Change
Challenge: In times of crisis, managers and leaders act quickly, creating teams on the fly to address changes related to communications, operations, or delivery of products and services. As these changes happen, workers experience the disruption of losing their team members or finding their own jobs significantly altered in addition to their new remote working conditions.
Keys to Success: Set the stage for a resilient workforce. Reach out to direct reports. Explain the unpredictability to come. Ask for their support. Let them know changes in communication cadences and workflow are not a reflection of their individual value. Organizations may already communicate these ideas through corporate emails, but personal interaction is still important for allaying employees' anxieties or doubts about their roles. That conversation, a simple phone call, sets the stage for a level of trust that will boost engagement through challenging times.
2. Establish Formal and Informal Workflow and Expectations
Challenge: Little things matter. Yes, clear roles and expectations are likely in place for most formal processes, but how does a worker replace those informal habits of dropping into a colleague's office to review a draft of a report or talk about an idea for a new presentation? In a remote setting, colleagues may not have the same availability, their response time may vary, or they may have changed priorities. At the same time, someone may suddenly find that they dropped the ball by not responding quickly enough to a question, or that a review or approval was missed. The result is a slower, more reactive team.
Keys to Success: Set the expectation that everyone involved in different teams, activities, and processes be intentional about establishing workflow with their colleagues. That is, every worker will need to have a "who-does-what" conversation and will likely need to do so individually with the colleagues they work with. This discussion should cover expectations of how long a response will take, who is available and required to take an action, who is available to review, and who is not required to move an action forward. These best practices for the office are just as important in a remote situation, where any gaps will be magnified.
3. Clarify Lines of Communication and Virtual Touch Points
Challenge: Closely related to the "who does what and when" discussion is the need to clarify how communications should be executed. When a different set of team members are forced into a virtual environment, the tools may be in place to communicate quickly, but workers still do not always know where, when, and how to use them. As a result, different parties may unknowingly "re-invent the wheel" by taking actions, sending communications, or creating material that others are working on at the same time.
Keys to Success: Collaboration platforms such as Slack or Microsoft Teams are now commonly used for anywhere-anytime communication and interaction. Often, however, some workers use these tools while others do not. Managers should take the time to dive into the specifics of communications with their reports, including the means of communication, and where and how to stay informed. This discussion should involve putting everyone on the same platform. The new virtual priorities are clear: limit versions of files or documents, reduce email traffic, and provide a single source of information.
4. Manage Well-Being as a Business Imperative
Challenge: The well-being of everyone in the workforce becomes paramount during times of sudden change, stress, and uncertainty. Those who are new to the virtual workforce now find themselves trying to balance the at-home presence of family, personal life, and pets with a workday that could extend across all hours. There is no leaving work at the office, at least physically. Left unchecked, the resulting 24-hour work cycle reduces worker engagement, productivity, and reliability.
Keys to Success: At the outset, well-being is largely a function of time-allocation. One of the most basic adjustments in the new work environment is for each worker to determine time boundaries between three areas: personal time, available-for-response work time, and dedicated, distraction-free work time. As workers become anxious about their value to an organization or the security of their roles, leadership must set the example in promoting well-being.
The new, fluid environment presents two adjustments. First, distraction-free time was taken for granted in the past, but now it needs to be better defined so virtual colleagues know when to expect responses. Second, all of the times may be distributed differently among different workers. The caregiver of four who is suddenly at home will likely have a fragmented schedule while others may be able to mirror their familiar nine-to-five office schedules. Understanding and flexibility on the part of managers and leaders will be vital to keeping everyone engaged and ensuring ongoing wellness.
5. Build Inclusion Back into the Mix
Challenge: In a physical work environment, different people who do different jobs are likely to run into each other, whether at the coffee machine, the front desk, the elevator, or hallway. Each of these encounters reminds us we are part of a larger whole, provides a sense of community and purpose, and gives rise to new functional and valuable working relationships that otherwise may not have been forged. These interactions, no matter how small, build a more inclusive workforce. In a virtual environment, those interactions are lost if people are only communicating on purpose-built, scheduled meetings and workflow-based communications.
Keys to Success: As the dust begins to settle from the initial shift to remote working, organizations may want to consider ways to work around the tunnels of team-only interactions. Leaders and managers can dedicate groups on collaboration platforms that stand outside of core teams and business functions. They can establish dedicated times for interactions across those teams, as well as social topics, contests, or activities that stand outside the regular work cadence. In other words, bring fun online. Screenshots of virtual team hangouts boost morale, but updates on side-projects, CSR activities, and other human endeavors by people across different functions will bring the inclusive value up a notch.
The Nice-to-Haves are Quickly Becoming Must-Haves
Working from home is not the same as getting work done from home. The organizations that realize this fact sooner will have a head start on those who take the challenges of virtual work for granted. The nice-to-haves of employee engagement are now essential. By empowering their workers —whether contractors, freelancers, or employees — to do their best every day, forward-thinking companies can maximize their ability to adapt and thrive in today's new world of business and talent.