Next generation services procurement in the modern workplace
June 05, 2017

By Jon Kesman
Procurement Management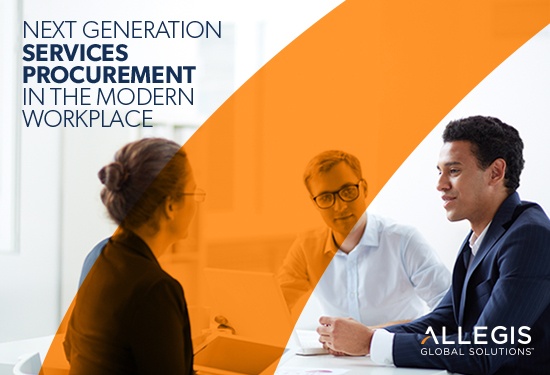 The rise in organizations' reliance on project-based non-employee workers in recent years has increased spending and activity in spend categories associated with services and contingent workforce.
According to Aberdeen Group, contingent labor role types - including independent contractors, consultants, professional services, outsourced vendor programs and business process outsourcing - account for as much as 26 percent of the average company's workforce and are expected to rise to nearly 50 percent of the average company's workforce by the year 2020. Further, while variable and dependent upon several factors, a company's total spend on services and labor can account for upwards of 75-80 percent of a company's total spend profile, according to various reports!
The world of work is evidently changing, but such a sharp alteration in hiring activity means organizations have a need for services procurement solutions to better manage this expenditure and the resources associated with it. Beyond the basic premise of simply controlling cost and generating savings, there is often opportunity to ensure compliance, effectively manage ROI and produce greater business insight to enhance decision-making.
Creating a holistic talent landscape
Creating a flexible and holistic talent landscape for contingent workers is key to ensuring that your company is successful at finding the most effective way to get work done. At Allegis Global Solutions (AGS), this means addressing traditional internal challenges and creating a system that brings processes and practices into alignment to promote insight and forward thinking.
Key challenges that can emerge when attempting to effectively manage the services procurement process include:
A lack of subject matter expertise needed to effectively manage the spend, or simply not enough resources in general to accomplish a company's objectives

Significant internal variation in requirements across departments

A seemingly endless base of suppliers providing the services

Competing objectives of the business - for example, procurement wants savings but business stakeholders want quick delivery and total value

Confusing processes for engaging and dealing with suppliers and their workers

The overall internal perception of the procurement function and its charter and capabilities
Overcoming these challenges involves bringing a more well-rounded approach to services procurement, wherein all the individual elements of the process are interconnected and related to work better together.
The elements of an effective services procurement acquisition process include:
Innovation - A flexible model that can be adapted to best fit your company's unique requirements and hiring strategies

Reporting - Insights into the details and performance of all elements of your services spend to align processes and practices for better productivity and engagement

Supply base management - Gain insights into supplier usage and performance for more rational decision-making and leveraging of best sources of supply

Market intelligence - Market analytics information allows for benchmarking of performance, aids in decision-making and improving overall ROI

Stakeholder relationship management - Increased understanding of expectations from and alignment to stakeholders across the company to strengthen relationships and deliver greater value from the function
Essentially, the solution makes use of factors such as market insights and benchmarking, improved process efficiencies and subject matter expertise to ensure that your company can more effectively source and manage the workers and the work.
By enabling a more efficient function, you can gain clearer insights into spending and costs across your services spend portfolio, allowing for better decision-making to increase the value-add contribution to the company.
Due to the ever-changing nature of contingent workforce management, it's more important than ever that companies ensure they take measures to control their hiring and acquisition processes and make them as efficient and effective as possible. Understanding how it all comes together, and building a well thought-out and leading edge contingent work solution are key to achieving the results that your company requires.
For more information about managing spend in your contingent workforce and services spend portfolio, download our whitepaper,

'Emerging Trends to Manage your Indirect and Services Procurement Spend'

.