Late-Pandemic Uncertainty Influences APAC Workforce Development
September 30, 2021

By Sarah Wong
Industry Trends
Companies operating in the APAC region face a wide range of conditions  that impact worker availability. Skills are in demand, but the  availability of workers in certain fields is  changing. As a result, decision-makers  need to be quick to adjust  their workforce development plans. 
Success in a late-pandemic economy will require organisations to understand what it takes to attract workers and align their strategies with market rates. With that in mind, here  are  highlighted  examples and insights from Allegis Global Solutions (AGS)  experts on trends  influencing workforce development  in Australia, China, Singapore and India, along with highlights from other areas in the region. Also, we have added some insights for an on-the-ground view of workforce practices in action based on a recent knowledge-sharing session with AGS experts and Facebook.
Workforce Development Trends: Australia
Highlights

 
• Strong demand in technology and aged care
• Automation creating demand in high-skill jobs 
• Growth/recovery creates new workforce pressures across sectors
• Shifts to on-site working 
Skills on the Rise 
The most in-demand skills that we are seeing in Australia through our work with AGS clients are within the technology sector. This demand is not just across tech clients but across industries throughout the economy. Roles are increasing in areas of software development, data science, cloud and data, cybersecurity, machine learning (ML), AI and risk management.
Supply and Demand Observations
"We are seeing a high level of activity and increased staffing requirements in the aged care space", notes AGS' Business Development Director of Contingent Workforce Solutions Steve Tolen. "As international travel is curtailed, there is very limited talent across the entire labour market, with wages on the rise and a lack of candidates across the board. Likewise, technology categories will continue to see the greatest demand".
This growth in the tech space also contributes to softer demand for other fields, such as manufacturing, that often tend to be manual and do not require tertiary education. We have seen a shift in the market, and many roles are gradually being reduced by machines or replaced by cost-effective offshore solutions". 

Notable Issues and Challenges 
"Companies in Australia differ widely in their approaches to returning to the office", says AGS Executive Director in APAC Justin McAvoy. "Some are happy to have workers stay at home, and some want the staff back in the workplace 50% of the time to ensure connectivity and team-building. Regardless of approach, there is no single best solution, so companies need to ensure that decisions and strategy reflect the input and needs of all workers". 

 Markets are bouncing back from their pandemic lows, and demand for skills is high. With very limited access across borders, companies must compete for a talent supply that is stretched thin.  

 To address high demand, many organisations are increasing their focus on retaining and upskilling their workforce. They are also open to acquiring workers of all talent types, including permanent employees, contractors, freelancers and those secured under statements of work through a services procurement function. 
Workforce Development Trends: China
Highlights 
• Strong demand in technology sectors 
• Ramp-up in automotive (new energy vehicles)
• Luxury goods experiencing high domestic demand 
• Challenges in scaling the workforce to new conditions 
• Over-reliance on on-site working 
Skills on the Rise 
Increasing technology adoption and the availability of the internet in China has created a large appetite for live streaming e-commerce services. People in all parts of the country can now sell their products and services via live-streaming, and that has led to a demand for skills to support the required infrastructure. IT programming and support roles are prime examples.  

Supply and Demand Observations
In addition to the push for internet and streaming capabilities, many other industries contribute to demand in the country. For example, China is an established leader for new energy vehicles. Now, with Tesla entering China, most domestic automotive companies are gearing up to compete and retain market share. 

 As a result, many automotive companies are expanding their teams, causing a spike in demand for skills in functions such as research and development, design, software development, artificial intelligence (AI), Internet of Things (IoT) and other areas.  

 Another area of demand is the luxury goods sector. With international travel restrictions in place, people who previously bought luxury retail products overseas started buying the products locally. There was a huge growth in luxury retail, and clients are turning to us for solutions on how to flex and scale to meet their demands. 

Notable Issues and Challenges  
"China was one of the first countries to get the virus under control, and when the lockdown was lifted, people went back to work with renewed vigour", says AGS' General Manager of China Loy Tong Chia. "An interesting result is that the return convinced many senior decision-makers that the workforce has to be physically present to deliver business results, unlike the renewed appreciation for remote work that has risen elsewhere in the world". 

 "Locally, the mindset that demands workers to be physically in the office will likely continue to prevail, but it will hinder an organisation's growth", adds Loy. "Companies should be comfortable with a hybrid workplace model to leverage a global workforce and access the wider talent pool. This broader reach can be an advantage for businesses in China willing to embrace a new mindset".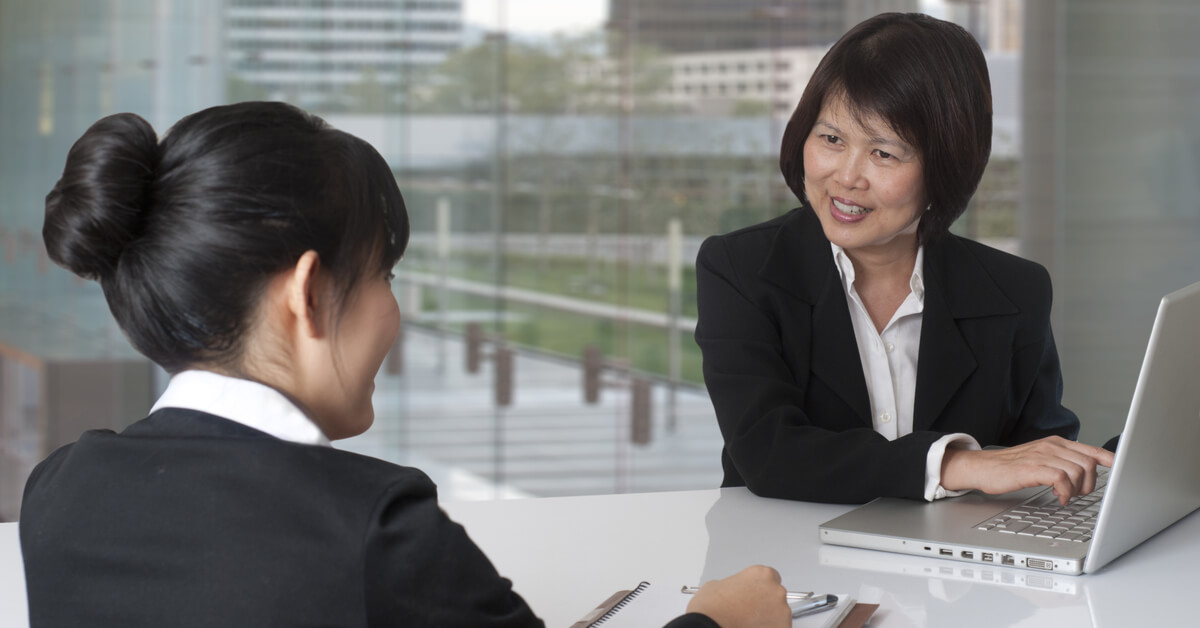 Workforce Development Trends: India
Highlights
• Increasing demand for technology skills across industries 
• Healthcare and tech industries experiencing continued growth
• More global delivery centres opening in the country  
• Hiring volumes exceed expectations for most companies
• An increasing focus on flexible work options, culture and well-being  
Skills on the Rise
Today, India is seeing an increase in demand for technology skills across industries, as many companies adopted innovations over the last year, and those changes are here to stay. For sectors such as EdTech and FinTech, there is an increasing focus on skills in the areas of data and cybersecurity, and as well as a need for research and data analysts.

Overall, companies are feeling an increase in demand for full-stack skills, as well as skills in ERP transformation, Agile methodology, Cloud and DevOps (software development and IT operations). For healthcare, which continues to experience rapid growth, there is a growing demand for clinical skills, with biostatisticians on top of the list.

Supply and Demand Observations 
Behind the push for technical skills are several broader industry trends influencing the talent supply. "Overall, there is an increased demand for AI/ML capabilities in India, due to large scale transformation and automation initiatives cutting across industry sectors", says AGS Executive Director, Contingent Workforce Solutions, India Region, Naveen Aniruddha Mascreen. "Also, in the current scenario where business is largely being done virtually, it has made focus and investments on Cloud and Cybersecurity, imperative. This has amped up the related hiring activity in the region, significantly".

"Any business with a strong digital footprint is booming", says AGS Executive Director, India Region, RPO, Sanjeev Duggal. "The infrastructure supporting such a digital presence like internet services and Cloud services have taken precedence over other sectors. Likewise, retail, healthcare and banking have seen exceptional growth. The number of global in-house delivery centres set up by international companies in India has grown, and we have seen a focus on technology skills from these companies".

Notable Issues and Challenges
From a staffing perspective, hiring volumes in the marketplace rose above expectations. In the last year, we saw companies and their workforce suppliers embracing the potential of the extended workforce, either through staff augmentation or through the use of services providers.

This flexible workforce emphasis has had an impact on our markets. Today, India is experiencing a candidate's market where workers have many options. At the same time, an embrace of remote work and more forward-thinking changes in workforce strategy are helping companies open themselves to more workers overall.

In a world where access to talent is growing, every company will need to stand out as a great career choice for any potential employee or contractor. Work from home is part of the discussion, as well as worker well-being. With the rise in remote work over the last year, companies faced challenges in assimilating new joiners virtually, particularly in bringing those newcomers into the company culture. HR should develop innovative solutions to engage and connect with a largely remote workforce.

Finally, with increasing flexibility of work, the line between different types of workers is blurring. Flexible workers, contractors and permanent staff are part of the mix, and companies are increasingly focused on how they can best integrate all talent types within their organisation.
Workforce Development Trends: Singapore 
Highlights
• Recovery in high gear   
• Focus on technology adoption 
• Strong showing in e-commerce, finance and healthcare   
• Regulations emphasising hiring for overstretched domestic talent supply 
• Highly competitive talent market 
Skills on the Rise 
"The watchword in the Singapore economy is recovery", says AGS' Business Development Director of RPO, MSP and Total Talent Solutions, Asia David Cardile. "The speed of the rebound was a surprise. The lockdown was announced in April. Initially, everyone was trying to find their footing; then, people started doing their work as usual after a month or so. By the time May came around, businesses not only recovered what they had lost in April, but many even saw doubled results". 

"COVID-19 has accelerated technology adoption across industries. The government is working to position Singapore as a global city of enterprise, innovation and opportunity, and there is a strong focus on going digital for businesses. Not surprisingly, Singapore is investing significantly in areas such as IoT, AI, data analytics and related technology fields. We are seeing interest in skills related to technology, including data science, AI, cybersecurity, and e-commerce, robotics, full-stack development and DevOps".  

Supply and Demand Observations
Demand for talent is strong across multiple industries. For example, the finance sector is expected to perform well, building on its near 5% growth rate in the otherwise unfavourable climate of 2020.  

"In addition to finance, other areas are expected to see increased demand, as well", notes Cardile. "As mentioned, the demand for talent in the areas of information, communications and technology will increase due to the government's push for digitalisation. Likewise, healthcare is strong, as both the demand for healthcare services and interest in healthcare careers rose significantly in 2020". 

Notable Issues and Challenges
Due to the government's aggressive marketing of Singapore as an innovation and talent hub, many global tech companies opened operations in the country. The increased number of new tech companies means that more employers must compete for the same group of talent in a very limited talent pool with specific skills. This renewed demand drives up the cost of acquiring talent. 

On the regulatory front, there is legislation to hire a fixed number of Singaporeans, who may not have the specific skill sets for the jobs at hand. Lacking the ideal talent to address all needs, companies may face high attrition levels and struggle to meet the demand for talent. Companies should consider looking internally to develop their people within their organisation or develop retention strategies for their current workforce.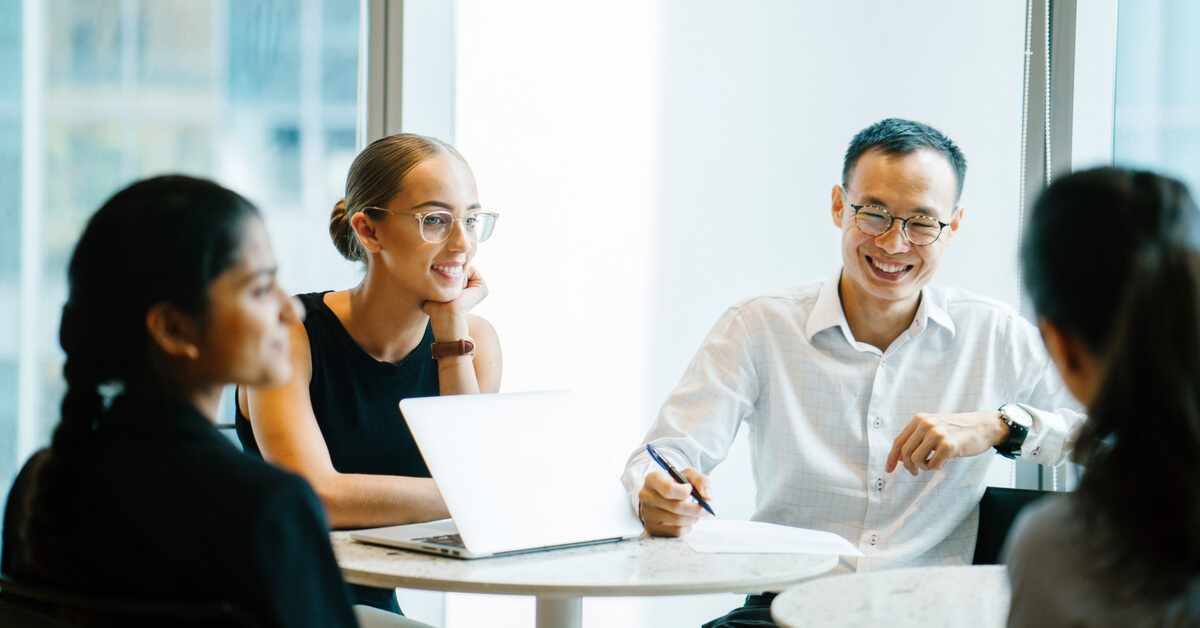 More Notable Trends Around the Region
Highlights
• Hong Kong experiencing higher gross domestic product (GDP) and lower unemployment    
• Vietnam, Malaysia and Thailand gaining jobs from international companies  
• Demand for talent remains strong across the area  
Changing market conditions and workforce challenges are not limited to Australia, China, India and Singapore. Companies around the region are feeling the pressures of transition from a locked-down COVID-19 economy to a growth-oriented, post-pandemic environment. Examples show a common push to balance progress and uncertainty.

Hong Kong: Pushing Toward Pre-Pandemic Activity Levels
In Hong Kong, companies are moving forward with a strong focus on growth. Through the first half of 2021, GDP levels rose, and unemployment rates fell. The local government supported the economy and has seen success. The government also pledged to create jobs and improve labour welfare. In addition, global companies are growing their presence in the area.

Our customers have seen an increase in hiring volumes in Hong Kong, and conversations point to overall confidence in the future. Hong Kong remains a key market with strong growth potential in the APAC region, and companies will need to prepare for a competitive market for talent.

Vietnam, Malaysia and Thailand
The APAC growth potential also stretches to untapped talent pools in Vietnam, Malaysia and Thailand, which offer a path to extended increases in hiring. Labour markets are recovering, particularly as international companies expand their operations in these areas.

As a result of increased growth, securing workers in these countries will require a commitment to the same best practices embraced by employers in other areas of APAC. Leveraging technology to better understand the talent supply, applying recruiting best practices, focusing on employer brand and accessing all worker types will be priorities for success.
Best Practices in Action: AGS and Facebook
Issues at Play in the Workforce
• Expanding Operations: Contingent workforce strategies run into great complexity.    
• Mindset Shift: Demand for flexible work arrangements is high among workers.
• Direct Sourcing: A direct channel to flexible talent brings employer brand into play.
The Story
The story of growing a contingent workforce program in APAC, as reflected in a recent AGS webinar, is one of many challenges and opportunities, especially for an organisation with as much size, complexity and recognition as Facebook. Moving a flexible workforce program across a region means navigating a complex mix of locations, cultures, worker expectations and, in the progress of the pandemic, varying restrictions. Likewise, organisations can expect to see flexible work as a path to more talent, especially as more workers embraced alternative arrangements and workstyles over the past two years.

Practices put into play in the last ~12 months have helped Facebook shift its extended workforce operations to a forward-looking model, quickly and effectively. Keys to success were not simple, but they can apply to organisations of nearly all sizes and industries. Considerations should include:

• Connecting and aligning with the hybrid workforce – a long-term view of the remote workforce
• Reimagining the supply chain with complementary technology
• Building a foundation to harness data that supports business strategy
• Humanising the future of work within procurement and across the organization
While there is no single formula for navigating a complex and changing workforce environment, the experience of the Facebook program shows that success in reaching the workforce can be realised even in the most challenging conditions if the organisation commits to strategic best practices.
Looking Ahead, Companies Strengthen Their Workforce Strategies
The pandemic is not over, and conditions are still extremely challenging in many parts of the region. At the same time, companies continue to look ahead as they align their workforce development efforts to an emerging, post-pandemic economy. Job openings have been increasing, and companies must be committed to thinking strategically to bring on the right talent.  

 To position for the challenges ahead, companies should look for a strong emphasis on the practices that drive competitive advantage in securing workers. First, they may need to take a second look at their reputation among the workers they seek. A strong employer brand will be essential for attracting talent. Second, they will need to explore new territories, looking outside their industry for talent with transferrable skill sets who can do the work. 

 Finally, a holistic approach to talent will ultimately win the day for companies competing for a limited supply of workers with critical skills. Considering new paths to achieve outcomes, looking at permanent and flexible workers as options, and upskilling current workers are all part of the equation as organisations look to an expanding global economy.