Boost Outcomes with a Data-Driven Recruitment Strategy
June 18, 2021

By Ed Schneider
Talent Acquisition
Visibility into the recruiting process delivers advantages that are essential in competing for critical talent. When an organization knows how long it takes to hire in a certain location, strategies and timelines become more realistic. When talent acquisition (TA) teams have visibility into a recruiter's capacity for delivering candidates, the result is a quality hire at the right speed and cost.

In short, visibility, and the data to support that visibility, can make the difference between securing workers to move the business forward and struggling to meet talent demands and solve for results that really matter. But creating that visibility and developing a data-driven recruitment strategy is about more than simply collecting data.

Many companies have vast amounts of information available through their own applicant tracking systems (ATS). The challenge is to interpret that data, provide context, bring in additional data points when possible and put that information to work. Organizations need to use information in a way that addresses the specific demands their TA function may encounter.

To achieve the results they need, companies may need to analyze market conditions to better target the right talent. They may also seek ways to apply data to support the work of lean recruiting teams in the face of increased competition for workers in a changing talent landscape. A focused approach to data-driven recruitment can make the difference when creating a TA effort that gains trust and improves performance over time.
Those talent demands may vary greatly between companies. In one instance, an IT department may seek a handful of highly technical workers to support an implementation. In another, a large manufacturer may seek a better way to find and retain thousands of warehouse workers. Or, an organization may seek a way to better attract and retain diverse talent and provide the metrics to prove it.

For all TA challenges, data and expert interpretation can provide the path to a solution. Through its own recruitment process outsourcing (RPO) relationships, AGS turns internal and external talent data into better outcomes for clients. Based on our own experience supporting clients in challenging markets, the following are three examples that highlight how great TA functions can use a data-driven recruiting strategy supported with visibility into the entire TA process to address their most urgent demands.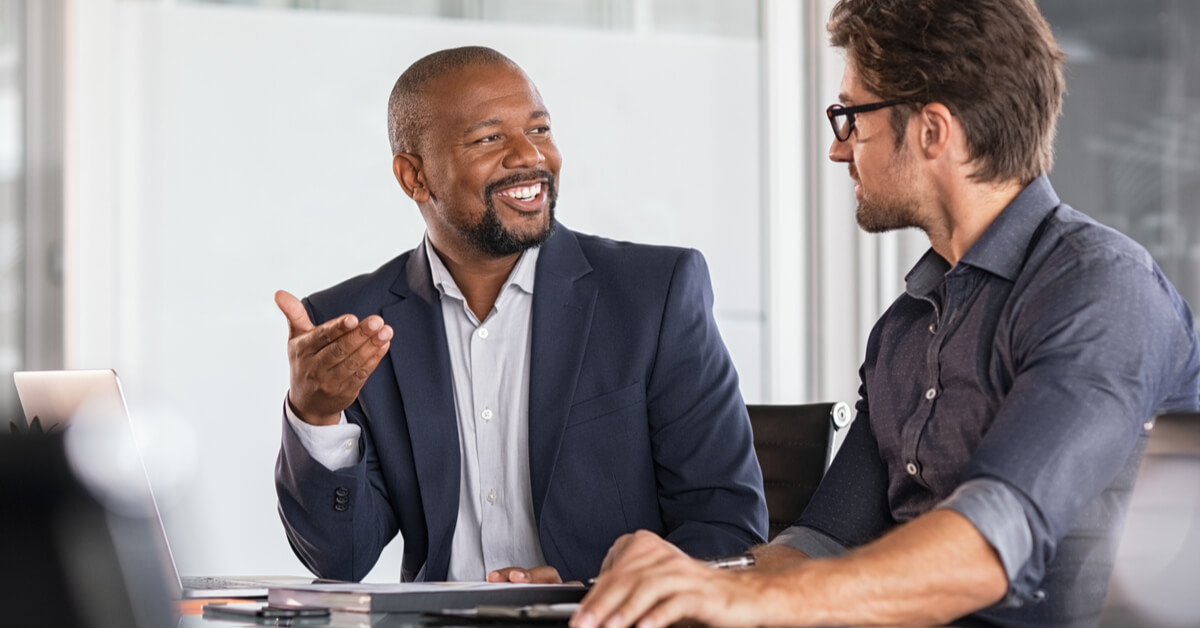 Creating High-Volume Hiring Success: Using Historical Insights to Meet Demand
In many cases, the challenge of hiring large numbers of workers spurs an organization to engage an RPO partner. But high-volume TA is much more than bringing more recruiters into the effort. The key is to bring the right amount of resources to bear. That is where data-driven intelligence and an informed, high-volume hiring strategy are key.

In a recent example, a large healthcare organization engaged the AGS RPO team to address talent demands that were high in volume and complexity. The organization had over 20 locations across the US, with several different categories of workers to hire and more than 5,000 positions to fill.

To develop a right-sized approach, AGS applied historical data from the organization to gain a clear picture of the candidate flow needed to fill the required roles. When examined in detail, that information revealed insights that less-experienced analysts might miss.
Taking Action: Define Right-Sized Recruitment Teams
The RPO approach began with a management framework that showed what the candidate funnel would look like for roles in given locations. Initial research found that up to 45 candidates were associated with each start in one role. Going a level deeper, however, RPO analysts found that those numbers in some locations were misleading. While a high number of candidates was associated with a start (up to 40) in the findings, a much lower number was actually needed to fill a role — in some cases as low as half the original estimate.
After adjusting goals to a daily level to ensure the right results, the RPO created a nimble recruiting team to deliver at maximum cost-efficiency while preserving quality of talent. A right-sized recruiting function based on an accurate view of the candidate funnel gave the company's recruiting operation the room it needed to scale and meet changing demand.
During a year when the pandemic dramatically influenced the cost and availability of talent, the organization stayed on top of its demands and maintained its performance goals.
Capturing Metrics for Change: Data-Driven Recruiting Performance Reduces Expensive Agency Hires
Beyond the challenges of volume hiring, companies face issues with cost and speed due to their varying sources of hire. For example, it is not uncommon for a company to rely on agencies to deliver a large portion of its hires. Agencies often have strong relationships with hiring managers developed through years of filling needed roles. At the same time, there is a risk that performance drops — in terms of cost, timeliness and quality of candidate — if recruiting effectiveness is not tracked according to defined measures.
In an example of a financial services customer, the AGS team examined source-of-hire data across the client organization and found an unusually high reliance on agency hires. From a change management perspective, the only way to convince people to embrace a new option for hires is to demonstrate exactly where there is room to improve. In this case, the opportunity was to improve the speed of results, and this drew hiring managers' attention.
Taking Action: Reducing Hiring Cycles by 50% While Doubling Annual Volume
At the outset of the RPO relationship, the AGS team focused on a specific role that had been a challenge: field sales. The role brings a difficult combination of demands, as it involves both detailed domain expertise combined with customer or prospect relationship skills. The goal was to establish a timeframe that reduced hiring time by half.
Within six months, the RPO team was able to recruit and hire the same volume of candidates, approximately 40 new hires, that it hired the year before via agencies. The resulting savings to the client was over $400,000 in agency fees.
The statistics to capture that improvement were important to show hiring managers the potential of using RPO as a first choice in their recruiting options.
Process Visibility: Advisory Partnership to Support Inclusion and Diversity
Adding to the traditional focus on cost, speed and quality in talent strategy, inclusion and diversity (I&D) ranks high on the priority list of nearly every organization. Aligning the employee base to reflect the broad, diverse workforce of a company's external market is a critical path toward attracting great talent. Lasting impact involves attracting talent and building relationships to reflect diversity across all stages of the hiring process.

For a company looking to boost diversity in the financial services arena, the challenge for the TA function was to develop and expand paths of connection for veteran and military talent, Black/African American workers, women, and workers with disabilities.

Taking Action: Positive Disruption Boosts Gender Diverse Hiring
When it comes to I&D strategy, visibility means more than measuring final hiring percentages for diverse groups. Improving diverse hiring requires a view into how diverse workers fare across the TA process and the ability to act based on what that view reveals.

For the financial services customer, AGS provided visibility into where recruiting took place, how channels were created, how interactions with talent occurred and who represented the company to the community. Based on that process, AGS developed a strategy to support continuous change for a growing I&D capability, with an approach to hiring manager advisory based on the concept of "positive disruption."

The disruptive process included insisting on a diverse interview panel and challenging each hiring manager to consider other candidates when they arrived at the intake with a pre-identified candidate. The advisor also insisted on detailed feedback from a hiring manager when a candidate was declined based on a resume screening.
These disruptive strategies were not comfortable, but they played a vital role in forcing stakeholders to continuously question every part of the recruitment cycle. Most recently, the approach yielded more than 200 hires across diverse groups in 2020, with a particular rise in female hires to 52% of applicants.
Visibility and a Focus on Data-Driven Recruiting are Reshaping TA
Often, data and visibility are used interchangeably in discussions of workforce strategy. As the examples show, data is only part of the story. The ability to capture information, put it into context, and then apply the findings to drive a better result is the core advantage a great talent partner can deliver.

Whether increasing access to talent, building a right-size recruiting function or acting on I&D goals, the use of advanced TA data and insight will be a must-have in the evolving market for scarce workers.

The right data to achieve results can come from a company's internal systems and external sources. The systems and tools will continue to evolve, but the supporting intelligence will always be a key to effective TA. That expertise is a need AGS has addressed for companies at all levels of recruiting sophistication and a vital element in driving our clients' continued success.