Welcome to the age of the TalentSumer
July 20, 2015

By Bruce Morton
Industry Trends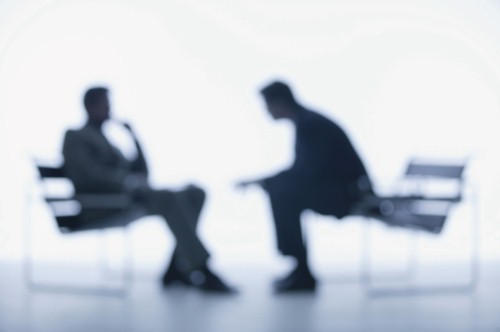 One of the biggest developments in the evolution of the world of work of has been the rise of the 'TalentSumer'. Following the release of a recent research paper we have produced alongside the Human Capital Institute, we spoke to our Head of Innovation Bruce Morton about what this means for businesses and how you can attract, retain and get the most out of these employees.
So Bruce, who are TalentSumers and where have they come from?
We used to think about work as somewhere you went from nine to five. Once you left the office or the factory, you'd switch off and focus on your personal life until the next morning. Work and home were two distinctly separate parts of our lives.
Thanks to technology, things have changed. Instead of being separate, work and home are now integrated. We think pretty in much the same way regardless of whether we are in the office, out at a coffee shop, or in the living room. Take email for example, people now have no qualms about using the same address for both their work and personal life.
When you factor in economic factors like skills shortages, these changes mean people have started to treat employers in much the same way they treat the brands they interact with in their personal lives. They expect a good experience from their employer and the internet allows them to easily tell others if this doesn't happen.
The rise of the TalentSumer means businesses have to start think about their employees as consumers. They must research them, learn how they think and offer the kind of experience they want to keep them happy.
Are all TalentSumers millennials?
No, the reality is that all of us are now TalentSumers. The difference is that millennials were born into viewing work this way - it's all they've ever known. Older generations are immigrants to this new world, they've experienced a different way of working in the past. Some people struggle to adapt to this change, but it's imperative that a business' leadership do.
What are the main implications of the rise of TalentSumers from a talent acquisition perspective?
Companies must now walk the walk as well as talk the talk. The internet and social media means people can find out if a business does not live up to the image presented by its employer brand. While it's easy to talk about how great it is to work at your company, TalentSumers want to see evidence of this in action. If your employee reviews on Glassdoor don't match up to your brand image, people will dismiss your messaging as corporate spiel.
To convince them, you need to have a detailed understanding of what they want from work and think about how this impacts the design of your organisation. Essentially, these people want their employer to serve as a talent platform that allows them to do their best work. If you're not able to provide this, you'll need to change.
How can a business develop an employer brand that appeals to TalentSumers?
The most important thing is to be very real, honest and transparent. Allow your own employees to be part of the brand and speak on behalf of the organisation. TalentSumers are more likely to be attracted to a company if it's being advocated by the individuals that work for it.
How does Employee Value Proposition (EVP) fit into the process?
It's the start of the process. Your EVP is based on what makes your current employees go to work everyday motivated to do their best work - what's in it for them? To develop your employer brand, you then take this and think about how it can be digested into a message the external world will understand. Essentially, the task is to turn the reality of the brand into easily consumable soundbites that allow people to grasp your EVP.
What's the best way to promote an employer brand to TalentSumers?
There are two key factors. Firstly, you need to get current employees to promote the brand, and secondly, you must know where your target audience is congregating so you can reach them.
What you mustn't do is bombard people with messaging when they are not in information gathering mode. To avoid this, you need to find out where they go to consume information and share your message there. This way, you reach people when they are in the right frame of mind to hear your story.
Who should be the driving force in creating an appealing employer brand?
HR plays the central role, but it must collaborate. Marketing has to be involved as you are talking about the business' brand. Ideally, all functions should be involved at some stage of the process. For instance, when trying to develop a brand that appeals to IT talent, your IT department should be part of the discussion.
Is it easier for larger businesses to adapt to the rise of the TalentSumer?
No, in a way, small companies have actually adapted more effectively. They find it easier to take a personal approach as they are more likely to know their people as individuals. In larger businesses, it can be easy for sections of the workforce, such as contractors, to be treated as a single entity, rather than the individuals they actually are.
To learn more about adapting to the age of the TalentSumer, read AGS and HCI's research paper, "Innovative Talent Acquisition Strategies to Attract the TalentSumer."