Update Your Workforce Strategy to Uncertain Times
April 16, 2020

By Rob Thompson
Contingent Workforce
Since the outset of the COVID-19 crisis, many companies and their workers have learned even the most ironclad schedules and deadlines are negotiable. Some projects get put on hold. Consider company events, product launches, or facilities expansion, and relocations. Other initiatives may suddenly speed up, such as a technology implementation to support remote workers or communications projects to inform employees, customers, and partners.
For HR, procurement, and anyone involved in engaging employee or contractor talent, these sudden shifts in urgency and timing are now a significant fact of life. As organizations seek a path toward business as usual, here are key "people, process, and technology" priorities that can help talent decision-makers position for the uncertain timing and the rapid fluctuation of workforce demands ahead.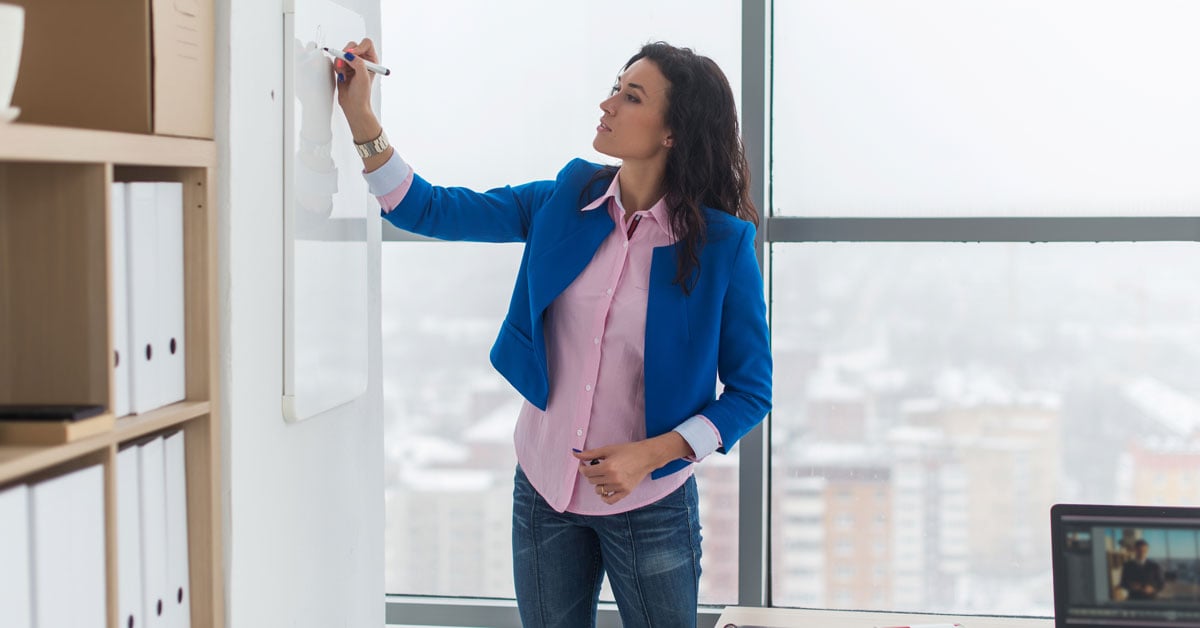 People: Mitigate the "Hurry Up and Wait" Effect
Many companies continued their recruiting and contingent workforce engagement plans as the pandemic began to unfold. Hiring managers opened job requisitions, identified candidates, conducted interviews, and waited for direction from leadership on how the business would adjust to unfolding events. Then, as conditions progressed, many froze their plans.
Now is the time to ensure that the talent strategy effort and access to hard-won candidates are not lost when the business moves forward. Consider this: respect for the candidate's time can make the difference between engaged employees and lost talent, yet only 34 percent of employers surveyed for a 2019 Allegis Group report say they always efficiently conduct interviews and screening. Highly engaged workers are more than twice as likely as others (40 percent versus 15 percent) to say their current or most recent employer displayed the same level of efficiency.
Communication is the answer. Take a close look at hiring and engagement plans, and communicate any delays or freezes to all stakeholders early, including hiring managers, internal recruiting teams, talent solutions partners, and candidates. Is the change permanent? Is the duration unknown? If so, when will an update be provided? Answering these questions can go a long way toward avoiding wasted effort on the part of talent teams and the loss of potential future workers.
Process: Engage Silver Medalist Candidates and Offboarded Workers
As workers are brought in to address new roles, other workers may be let go to allow pauses or shifts in business activity. Companies can increase their future talent flexibility by keeping those departed workers connected and engaged. Those workers include laid off or furloughed employees, discontinued contractors, and qualified candidates for jobs that were put on hold or who placed near the top in the final selection decision for a role.
First, there is the parted employee or contractor. Through a focused and compassionate exit and offboarding process, the impact of job loss will still be difficult, but it will be less likely to prevent the worker from returning to the employer when the opportunity arises. Put in place a personalized offboarding process and provide ex-workers an active talent community as a forum to stay connected to colleagues and the company. For on-hold or silver medalist candidates, similar rules apply. Don't skimp on outreach to qualified candidates who were not selected. Bring them into the talent community and provide continuous interaction through that community to keep them connected, whether giving them insight into the news at the company or a place to share their views with like-minded colleagues.
Technology: Boost Access to all Talent Sources
More than ever, the decisions about adding or reducing workers hinge on a knowledge of who is available and how to engage them. All people who were let go, put on hold, or even current employees can be a potential resource with the skills needed to meet new demands. The challenge is to know where they are and who may be the best fit. Here's where a comprehensive technology platform can help.
The most advanced talent partners, including recruitment process outsourcing (RPO) and managed services provider (MSP) solutions, have developed the combination of in-house capability and integrated partner technology to create a total talent view of the workforce. The resource to support an organization adjusting to a rapid increase in workers could be a new contractor, employee, or outsourced services provider. A total talent technology view will put all of those potential sources of workers into play, helping companies adjust quickly to new needs and better utilize the people they have already engaged.
Now is the Time to Build a Strong Talent Footprint
Critical skills will remain in demand, and organizations should not expect the conditions of talent scarcity to disappear. For that reason, companies need the technology and processes to stay connected with the people who may not currently work for the organization. Is your technology able to access your available talent pool? Do your talent acquisition, employee engagement, and offboarding processes keep everyone engaged? By addressing these questions, organizations have an opportunity to boost access to the vital talent they will need to support growth and success moving forward.
Our latest white paper helps organizations take charge of skills development to build the workforce they need. Get your free copy of the "Cultivating Skills to Build the Talent Pipelines of Tomorrow," report today.