Technology Gives a Boost to Screening and Onboarding
June 13, 2019

By Rob Thompson
Recruitment Technology
Ninety-eight percent of HR decision-makers in a recent Allegis Group survey blame talent technology shortfalls for hindering innovation, raising recruitment costs, and lengthening hiring cycles. Yet, 77 percent are not up-to-date in the use of new talent technology.
How are companies embracing technology to empower the candidate/employer experience? For many, the answer lies in adopting technology innovations that help employers engage and assess candidates in ways that are easy, effective, and fun while also drivinga consistent onboarding process to ensure workers start on the right foot.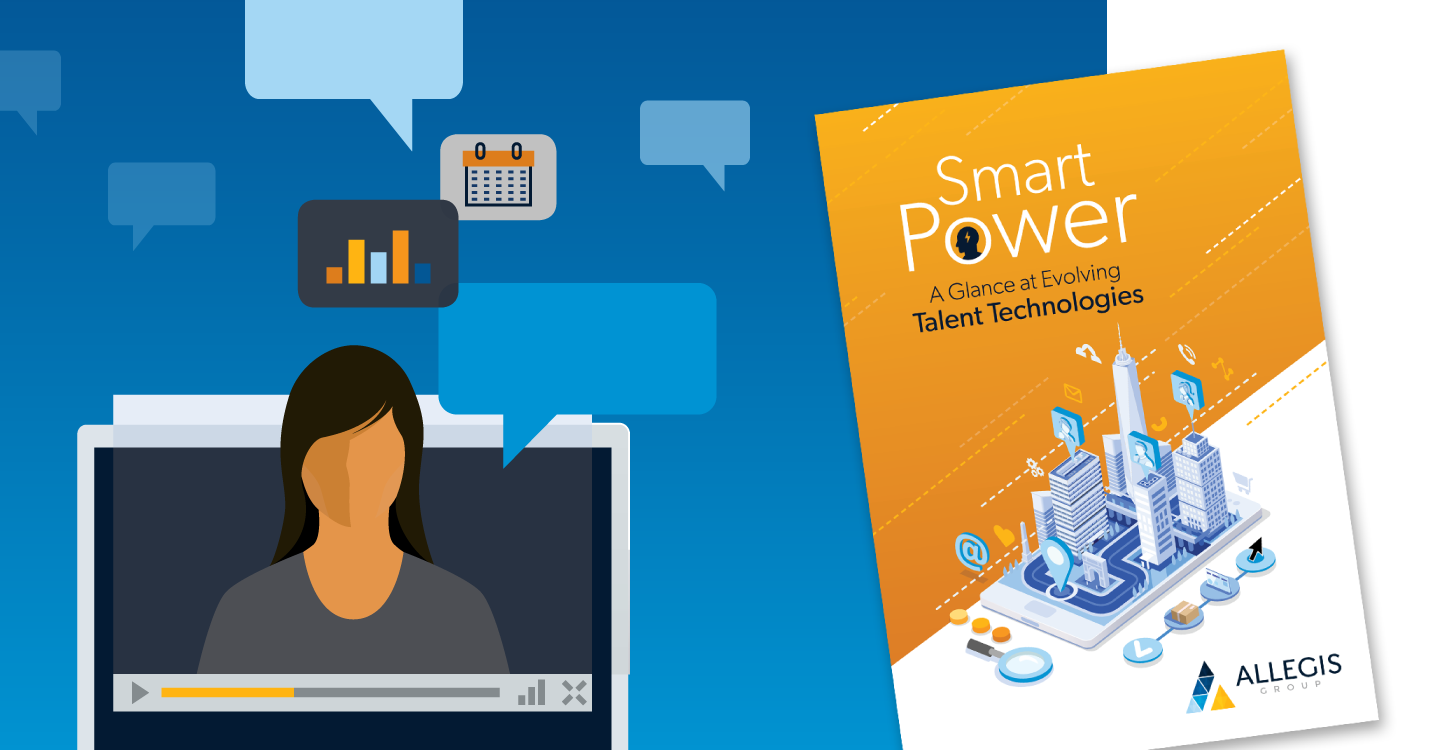 In fact, 96 percent of HR decision-makers agree that increasing their organization's investment in new talent evaluation, selection, and onboarding technologies would help them achieve their business goals, and 85 percent anticipate their investment in related technology to increase over the next two years.
As the talent technology landscape continues to mature, employers are looking to better understand the forces at play. To support that desire, what follows are notable developments in technology for candidate screening and onboarding that can secure top talent and translate into a business advantage.
Video Assessments
For several years, video interviewing platforms have allowed employers to move the interview online to eliminate needs related to travel and scheduling. The video platform today, however, can incorporate machine learning to move from simply supporting candidate interviews to actually providing candidate assessments that:
Help identify candidates with the right skills efficiently

Assess verbal interaction within candidate interviews

Speed the candidate journey with fast, objective analysis
Video assessments that automate the analysis of candidate video responses add a new dimension to established interviewing technology. HireVueprovides the most obvious example of this technology. Launched in 2009, this global provider of began as a platform with basic video interviewing capability. It has since evolved to include assessments that leverage artificial intelligence (AI) and game-based functions to collect candidate data and provide objective, detailed, results.
Bias-Free Screening
Next, with unconscious bias as a common obstacle to diverse hiring, companies are enlisting bias-fighting screening solutions designed to boost diversity in the candidate pool. They do this by eliminating the natural triggers to unconscious bias inherent in job descriptions, resume data, and human interaction.
One solution that is helping companies remove obstacles to diverse hiring comes from Blendoor. As an AI and people analytics provider, Blendoor delivers anonymized views of new applicants by removing bias-triggering information. It can also identify weak points where bias may influence an organization's recruiting process.
Competitive Challenge Assessments
Another way that companies are solving various talent acquisition challenges is by giving candidates a challenge where they can apply their skills and then compare those results against other applicants. This approach is most well-known as a way for developers to test their programming skills (e.g., solutions offered by HackerRank), but it is also used for things like customer service, editing/writing, math or typing skills, and more.
The benefits of competitive challenges lie in their ability to deliver a real-world assessment of how qualified candidates may be. Their results not only verify whether they have a certain skill set, but they also provide detailed insight into whether those skills include basic knowledge or more advanced practical capability. Plus, the competitive aspect of such assessments may allow one candidate to edge out others more readily than traditional assessments can.
Automated Onboarding
Finally, the historically unreliable, cumbersome, and manual onboarding process is ripe for improvement, and today's innovations are rising to the challenge. Automated onboarding provides a communications platform that pushes out onboarding details, forms, and other pertinent information through any media – most notably mobile devices – at predetermined times to enhance the employee experience.
For example, Enboarderprovides a modular framework for building a customized onboarding workflow that aligns to each new hire's needs. The technology pushes communications to the new hire and the hiring manager, rather than relying on users to sign in to check for updates. The platform also offers hiring manager support, with coaching and reminders to keep the process moving efficiently.
Put Innovation to Work: Download the Report
To better understand how to put these and other innovations to work at your company, download "Smart Power: A Glance at Evolving Talent Technologies." Based on a survey of 1,000 HR decision-makers and insight gleaned from industry experts, the free report provides an overview of talent management trends and technology solutions influencing how companies attract and retain talent.