Technologies That Make Talent Acquisition Smarter
June 04, 2019

By Rob Thompson
Recruitment Technology
When it comes to applying technology to improve talent acquisition, employers know they have work to do. Among 1,000 HR decision-makers recently polled by Allegis Group, 97 percent agree that budgeting more for new talent acquisition technologies would help them achieve their business goals, and 88 percent anticipate an increase in their investment over the next two years. Meanwhile, among companies that have recently made that investment, between 86 and 92 percent found adoption to be challenging.
These numbers show that companies are willing to weather implementation challenges if the result helps them better compete for talent. With that in mind, what follows are examples of notable developments in talent acquisition technology. Some are newer than others, but all are examples of innovations that can have a positive influence on an employer's ability to secure talent today.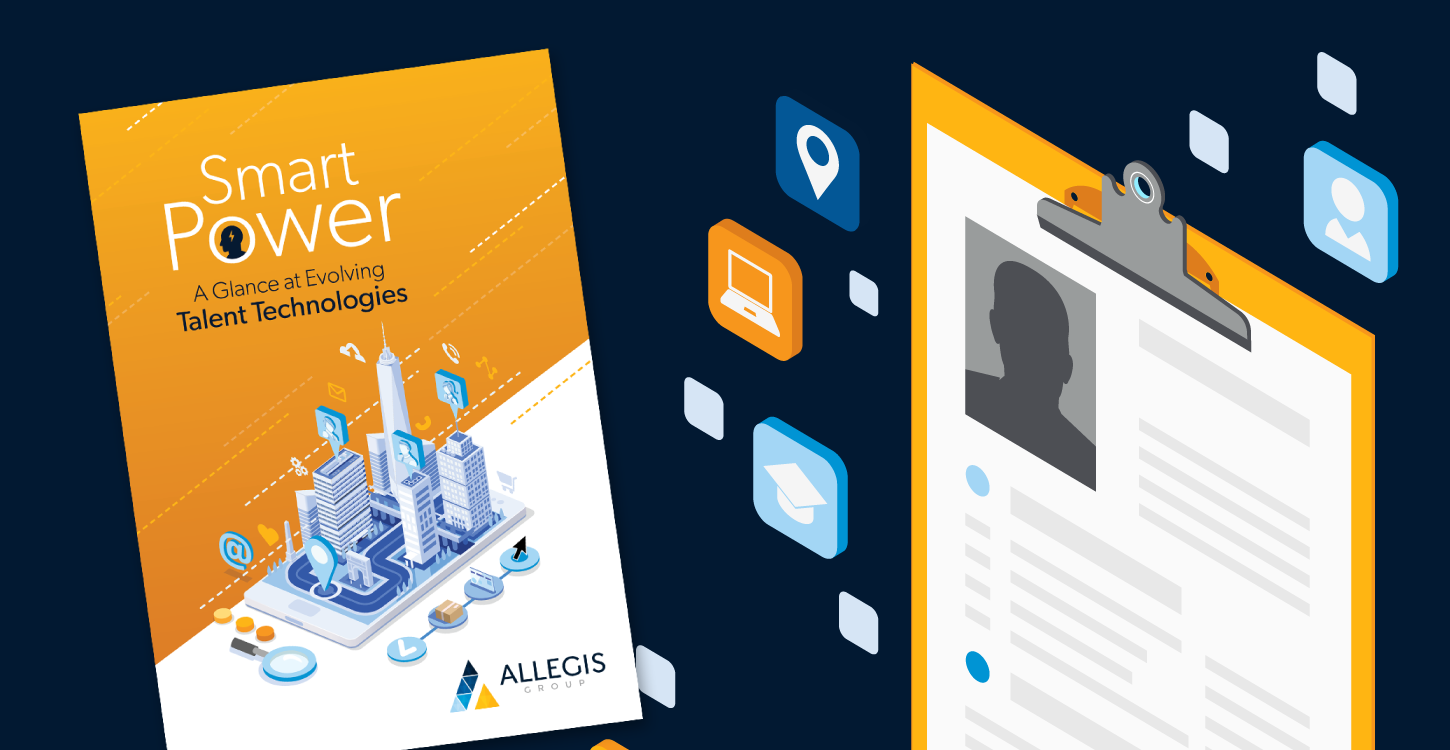 Programmatic Advertising
Programmatic advertising solutions apply software to automate the buying process for job ads. Solutions leverage electronic marketplaces, where publishers list their ad space and buyers bid for that space. Using artificial intelligence (AI), programmatic solutions arrive at agreed-upon prices and place ads in optimal locations based on user data. These solutions:
Optimize buying across publishing sources, pinpointing opportunities for yielding the most responses (i.e., job seekers) from the given spend

Analyze large amounts of data from multiple sources that would not be practical for humans to match
One example of programmatic advertising for talent acquisition is Appcast. The company's publisher solution seeks to ensure that the right ad reaches the targeted candidate audience to deliver an optimized, cost-effective advertising strategy. Looking ahead, employers can anticipate more partnerships between programmatic advertising solutions and broader talent systems such as the larger applicant tracking system (ATS) and customer relationship management providers.
Social Search
Next, social search solutions automate the time-consuming research recruiters must conduct to identify and engage talent from data found across various sources. Incorporating AI functionality, these solutions:
Draw from social media channels such as Facebook and Twitter, as well as internal databases

Lead recruiters to candidates who align with job opportunities

Improve accuracy, delivering results driven by AI that reflect an understanding of context and meaning
An innovator in applying AI to the search process is HiringSolved. The company can take an inquiry from a recruiter in plain language and then search internal and social media channels quickly and effectively to identify potential talent based on the inquiry. The solution ranks results according to relevance, pinpointing the right potential candidates for a role amid the vast volume of social media data available.
Conversational AI
Conversational AI refers to chatbots that can be present on an employer's career page and assist job seekers. These assistants:
Engage job seekers in natural questions throughout the application process

Tackle the proverbial "black hole" of communications by providing candidates with basic interactions like status updates

Screen out mismatched candidates before job seekers invest unnecessary time and burden recruiters
As an example, Paradox describes itself as the maker of an "assistive intelligence" platform, and Olivia is its main product. Olivia provides benefits to all aspects of the recruiting process, from sourcing to screening candidates and facilitating engagement along the way. The AI technology is designed to work within the talent technology ecosystem, whether integrated through an ATS platform or an enterprise resource planning system.
Automated Writing Analysis and Optimization
Finally, writing analysis tools are AI-driven applications that:
Analyze text and recommend improvements for job advertisements, emails to candidates, or other talent acquisition communications

Display results while a user is entering text into the tool

Help recruiters refine text in real time to remove bias, better target talent, and deliver clear, compelling messages
One example of such technology is Textio. The augmented writing platform instantly analyzes new job descriptions against the more than 80 million descriptions it has processed. As one of the more elegantly simple solutions for recruiters, augmented writing checks grammar, spelling, and clarity while also applying machine learning to refine their understanding of messages that have proven effective over time.
Download the Report
To learn more about how advances in technology across talent evaluation, selection, and onboarding, as well as employee development and retention, translate to a real advantage for employers and workers, download, "Smart Power: A Glance at Evolving Talent Technologies" today.