Ready to Take Your Programme Global? Here's What You Need to Get Started.
June 13, 2019

By Cat Halliwell
Contingent Workforce
So, you've rolled out a successful MSP programme in a single region, and you've reduced your spend, increased compliance, condensed time-to-fill, and your executive leadership is pleased with the ROI received. Now you feel like you're ready to take your programme global and replicate the benefits you've received in region. Why not, right?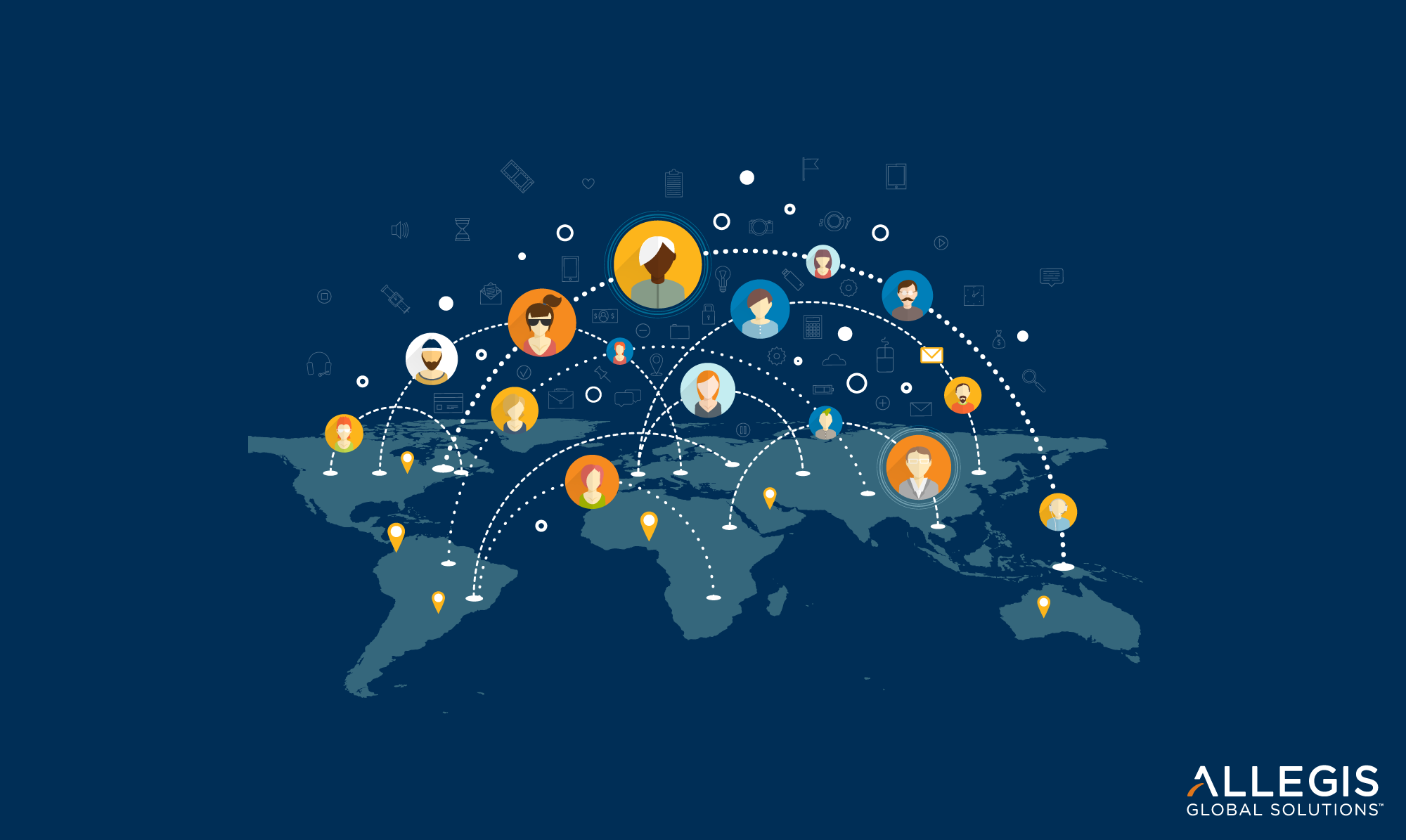 Luckily, we've done this a few times now to know that there are a few things you need to consider before you bring this idea to your executive stakeholders.
We've consulted our in-house experts to give you the 'Must-Have' items to be actioned, so that you can successfully launch a global MSP programme.
First, define your goals.
As a starting point, it's a good idea to review your programme charter, pillars, and goals to determine if they align with your organisation across the globe. What is it that you're trying to achieve? Not all regions have the same challenges and certainly don't all attempt to tackle them in the same way. You also need to find out if there is an appetite for change. Start some conversations; see how eager your global partners are about driving this initiative. An important component of this is to ensure that the right stakeholders are being engaged early and have the ability to input into initial thoughts about the solution. Create a steering committee of the appropriate stakeholders that will champion the project in country and can help to identify additional SME's and stakeholders throughout the expansion.
"Global change should never be driven from a single country or region – leveraging your global partners creates greater buy in and a higher rate of adoption and success." – Jasmyn Merrick, Global Implementation Director
After you get comfortable with where your organisation stands globally, and you have some partners who are ready to buy-in, you can start adjusting the programme goals to align for each country or region. What countries do you want to expand to and why? What are your best base goals, and are they realistic? Perhaps you want consistent messaging and process for acquiring talent, or maybe increased control of your contingent spend. What are your viable product goals? Perhaps streamlining your products would provide improved visibility and more robust compliance. You and your global partners should define and identify specifics on WHY you want to take your programme global and what the expected outcomes should be.
Get a solid understanding of the opportunity.
It is likely as you have discussions with global partners within your organisation that the data and figures that you were originally provided may not be accurate. Assess what the opportunity population is in each region or country; and ensure that the classification criteria in the country that your MSP lives in aligns globally. Additionally, confirm any nuances that may impact the ability to successfully expand and manage the contingent spend in each country. This will help to reduce any major changes in scope down the road during the expansion and help keep you on track.
Acknowledge and familiarise yourself with local legislation/regulations and market conditions
Assess the model they have with their suppliers (i.e. multiple suppliers, one supplier, direct payroll, etc.)
Confirm worker type classification criteria
Confirm the scope of the work engagements with their high volume/spend suppliers
Create a case study.
As you are having discussions with your global partners it is a good idea to have a case study with proof points built. Build relationships with in region stakeholders and well-connected power players who can identify regional/country success criteria.
It is important to collaborate with your MSP partner to create a case study which highlights the ROI you have received from implementing the MSP within your own geography/regions. Making the case study specific to the business you're in and the landscape in which you currently operate will make this much more relatable to those within your organisation.
Develop a clear vision that is meaningful to stakeholders in each of the target locations – the vision should be anchored to and align with your organisational/corporate strategy/vision. It is also important to ensure that the proof points align with what matters in each region – make the language universally accessible – i.e. do not talk about reducing risk around your 1099 population with partners outside of the US.
"We are very fortunate to work with stakeholders who want to take their programmes to new countries. It is incredibly important to ensure AGS is aligned internally with our legal and commercial teams to best understand what markets we can offer MSP services. Additionally, we need to ensure we clearly understand the end goal from our stakeholders for each additional country. This helps for our Implementation and PMO teams to level set customer expectations once the expansion or new programme is live. Without this insight and knowledge share, we find we over commit and under deliver for services, language capabilities, system build, etc." – Sarah Lundgren, APAC Implementation Director
Share your case study (success story) with other key roles within your organisation to build support/buy in and consensus so that when you your executive stakeholders, you are presenting a united front.
Get a good understanding of what your MSP partner is going to provide/plan/implement/execute.
In order to better facilitate global buy-in, it is good to understand what your MSP partner will be doing to help you in this process, so that you are comfortable with and able to articulate how the partnership will work across geographies. Your MSP partner will get to know the climate and take the temperature of the various countries you currently have engagements in, so that your regional partners know that the MSP is not going in and flipping the current programme on its head. A good MSP partner will do this in a few ways:
Legislation
Most of the barriers when going global have to do with legislation. By understanding the way business is being done today, you can tailor your standard MSP model by country to account for regional/country specific legislative requirements.

2. Logistical


Get to know the logistics and processes of engagements within each country so you have an understanding of how the current structure works: Invoice processing, supplier contract structure, legislation pricing, etc. Understanding the current structure will help ease implementation of what is needed for each region.

3. Local Nuances

Draw on in-country expertise to examine the cultural market and human capital climate. Define what the business cultural differences of the country/region are both internally (culture within your company) and externally (culture within suppliers' market, MSP processes).

4. Technology

Conduct an audit to get to know the different technology systems being used around the world. Varying systems can impact a streamlined process, especially when it comes to areas it serves, data protection, and security.

Most importantly, ensure alignment within the key organisational structures within each country.

Local Procurement, local HR, local Finance, and key business leaders within each of those business units all need to understand the nuances and benefits of going global, to help support the common goal(s). By the time you propose this initiative to your executive leadership you should have aligned in-country advocates and change agents who are: respected, well connected, and able to effect change.

"If you don't have buy-in in the local country, and it's perceived as being forced on them by a certain region - you are dead in water." Jenny Triaca, Senior Manager, Global Implementation

If you don't have buy in, and the right people in each region/country aren't sold on the global expansion, the process will take much longer, if it ever gets off the ground. At the time you're aligning in-country advocates, you'll want to get sign off from each advocate of what your plan is and explain how it's going to affect them. This will involve having conversations with actual people (in person or video conference suggested) you will be interacting with during implementation. You should be comfortable leveraging your global partnerships enough so that you can empathise when sensitivities might be felt. Ideally, the project owner for your business will be having preliminary conversations with all contacts to make sure they understand the initiative and benefits for them to get a handle on what the proposed plan will be. It can help to identify and neutralise detractors early – try including a key member of that group in the steering committee, and/or leverage strong relationships to engage one on one.

"Frequently, we run into problems where the local buy-in wasn't sold, and the process takes much longer. When taking programme expansions global, we often get assured that buy-in was handled and all regions were on board, only to come across regions who refuse to comply. I've seen delays and wasted time up to 18-months." – Kelly McGuire, Sr. Manager, Global Implementation

Over communicate – in business, no one likes surprises.

Communicate, communicate, and communicate again. You'll want to communicate every single part of this process with your global partners and their in-region key business leaders. Give context to why this would benefit them, identify the current processes in place and current state, and why they aren't conducive to a good business model. Make sure they understand the initiative and have a good handle on it, so that they aren't taken by surprise. (Making all executive levels feel inclusive results in support in each region.)

"I've seen it go both ways. When expanding a programme from China to India, our team was assured that local stakeholders understood the current process and what was going to happen. We showed up on site in India, and they had received one email – the team didn't understand what we were doing in the programme office. They had no understanding of the current state processes and had no context of the expansion, ultimately resulting in us de-scoping that region, causing an 18 month delay until that region was bought in. I've also been skeptical and worked through an expansion from US to APAC that took the standard 16-week transition. The programme office had a regional executive level stakeholder in every country who had ownership for success in the programme. They had all the right information communicated that engaged them to be champions before the expansion even was approved." – Jenny Triaca, Sr. Manager, Global Implementation

Equipped with this information, you will be prepared to create a plan for the differentiators for each country and put a plan in place for each. You can create engagement within your own business and stakeholders internally, to start heading into the direction of global expansion.