How to set up a workforce management solution globally vs growing organically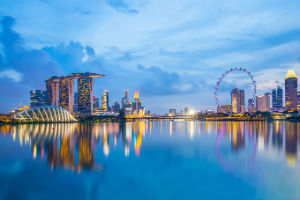 When rolling out a workforce management solution such as Recruitment Process Outsourcing (RPO) for permanent hiring or a Managed Service Provider (MSP) program for contractor hiring, it can be difficult to know which approach to take. Should you expand globally, rolling out in numerous markets at once? Or should you adopt a more organic approach, rolling out in new countries on a step-by-step basis? Both methods have their pros and cons:
The All-in Global Approach
Rolling out globally certainly has its advantages. Being able to execute a 'big bang' in which a solution is simultaneously implemented across a number of markets within a certain timeframe is, in an ideal world, the best approach.
However, achieving this can be difficult. For a rollout to be successful in any market, the local conditions and nuances need to be respected and taken into full account. What works in one country won't necessarily work in another and directly replicating a solution without making any modifications is rarely done successfully. Yet, when trying to implement across multiple countries at once, it can be easy for local distinctions to be overlooked, resulting in a one-size-fits-all solution that delivers limited results.
How can local distinctions be accounted for in a global solution?
1. The key is to ensure local stakeholders are engaged early, often and openly. Allow them to have their voice heard on what will work in the market in question, and the chances of developing a solution that is primed for success are dramatically increased.
2. Another thing to consider when attempting a global rollout is internal resources. While your outsourced provider will be driving the implementation, they will need access to your relevant resources and personnel in each of the countries where the rollout is taking place. If this isn't possible in every country, which is often the case, implementation can be delayed, making it difficult to complete within the desired timeframe. Know the availability of your resources country by country and know your limitations.
3. Data is also vital. If a business aims to carry out a global rollout within a year or less, it's key that all of the necessary data collection is complete beforehand. Without this, it's easy to run into delays. In general, businesses often underestimate the timeframe involved with a global rollout. Large, complex deals can often take 12 months or more to complete, and sometimes take significantly longer than was originally expected.
So, how can global expansion be a success? A combination of factors is required. Local buy-in and the flexibility to adapt to each individual market are vital. So is being ready and realistic for the scope of the project, having as many of the necessary resources identified and in place as possible.
The Organic Approach
Taking an organic approach can help to avoid some of the problems and risks associated with going global all at once. In most cases, local buy-in is easier to secure, as the solution is being implemented with the aim of satisfying an unmet need or adapting to a change in the market. As such, it tends to be simpler to achieve the level of localization and personalization required for success. However, the same steps have to be followed as when rolling out globally. Consultation is still required to determine exactly what the goal of a solution is and how its success will be measured. Access to resources is also vital, although this tends to be easier when the rollout is only taking place in one country.
One problem with the organic approach is that it is often reactive. The RPO or MSP solution is being implemented as a kind of 'bolt-on' to solve a problem, rather than a proactive step to ensure workforce management is as effective as possible. As a result, the rollout can be less controlled and runs the risk of implementation being less thorough. Again, impatience can be an issue, with many businesses unaware of how long a rollout will take and unprepared for what is involved. Planned communication and well-executed change management will alleviate many of the issues associated with a 'rush to react' mentality of an organic rollout.
So, which approach is best, global or organic?
There is no right or wrong answer. Both methods have their pros and cons and the best approach is largely dependent on the circumstances of the individual business in question. However, what is vital is that certain key boxes, such as local buy-in, flexibility, access to resources and clear understanding of goals, are ticked. Get these things right and your rollout will be primed for success.
For an objective evaluation of the best approach for your organization, contact AGS or reach out to me via LinkedIn. In the meantime, you can find out more about the challenges of rolling out a global MSP or RPO solution, and how to overcome them, in my whitepaper.