Data: The Gold That Enriches Talent Acquisition
April 20, 2020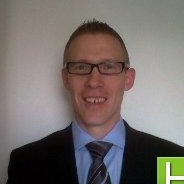 By Ewan Greig
Talent Acquisition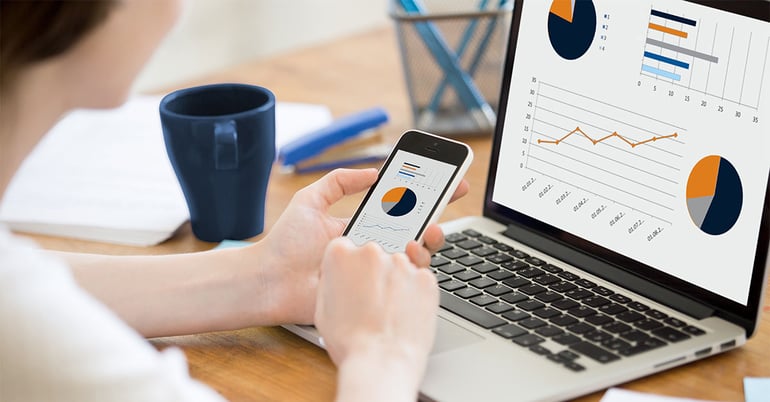 In the competition for talent, organisations who arm themselves with data will win out in the end. A bold claim, for sure. But when you consider the advantages of using data to drive your talent acquisition efforts, it makes total sense.

In the recent Deloitte Human Capital Trends Survey, 70% of respondents say talent access is important or very important to their business. However, 81% report that their recruitment process is standard or below standard. Clearly, there is a disconnect between perceived value and execution, and it seems that data could be the missing link.

When you harness analytics to support service design, user experience (UX), and engagement, you end up with a more focused recruitment process that benefits the end user as well as your organisation. What's more, you can interpret data to tease out useful insights, leading to sound decisions that are validated rather than simply based on gut feel. When used effectively, analytics really elevates the role of HR at the top table, as you have access to valuable data that could influence the business-wide strategy on top of talent acquisition and retention.

A recent report from AGS – The Shape of Talent Acquisition – revealed that 75% of respondents are looking to change their talent acquisition process. This fits with the Deloitte findings, but we found another curious point. Only 48% of respondents said their company use data to support their search to attract talent.

The question all HR and hiring managers should be asking is this – are we using all the analytics available to drive recruitment in a powerful and impactful way? If the answer is not a confident 'yes' – and I suspect that will apply to a majority of readers – then it's time to look again at how you manage candidate and employee data and think about how you can make it work better for your organisation as a whole.

Data is most valuable when it helps you identify changes that will make the biggest impact on your hiring outcomes, without having to rip up your whole strategy and start again. The challenge is to know what specific data to collect and how to interpret it. It's this challenge that puts a lot of people off, but it needn't be too daunting. All you need to do is make a start!

So, whether you already possess some data literacy or you're a complete novice, follow these steps to enhance your analytics and drive better decision making in your recruitment function.
Consolidate all your data into one source
You might have spreadsheets and data in different places, all working in isolation. Data is much more powerful when put together in one easily accessible source, so start collating all the data you have and sift through what you need and discard what you don't.
Analyse the data for key insights
Once you have all your data in one place, you can begin to see emerging trends in your talent acquisition process. You will no doubt have a set of KPIs such as retention levels, time-to-fill rates, absenteeism, etc. Measuring attainment of these KPI's is only one step, the true value of analytics lies in providing insight into 'why' something is happening. In turn, this will influence the business decisions you need to make.

For example:

• How many candidates, on average, apply for each post? Drill deeper to see what changes have led to you receiving the optimum number of responses, be it content style or delivery method

• How long is your average time-to-hire? A common KPI, but the real value is in deeper analysis to identify what stages of the process are slowing things down and highlighting if this is a consistent theme that needs correcting

Using data to identify how successfully you are hitting your targets is nothing new. However, using data to define a validated plan of improvement activities adds real value to your talent acquisition strategy.

Add external data to boost analysis
As well as the digital information you build through interactions with your candidates and hiring community, source data from platforms such as Glassdoor, LinkedIn or a variety of options available in the market. You will find some of this data validates your internal analysis, but it may challenge it too. Investigate external sources and find the ones that are most aligned with your focus and business.

Build data translation skills to gain insights
HR and talent teams need to become good consumers of analytics, although this doesn't mean they need to re-skill and become data scientists. Ensure you have a team member who can translate the data and perhaps utilise analytical skills from other areas of the business, such as the financial or technology department. People in these areas are often adept at reading data and can share valuable ideas and knowledge to help you accelerate the learning process. Without translation you simply have lots of data.

Develop your analytical skills as you go
The more you collect and analyse data, the better you will get at it. You will soon become familiar with the data that is most useful to your department and start to dig deeper. Conversely, you will pick out data that is surplus to requirements and stop wasting time searching for it. Furthermore, you will inevitably find gaps in your existing data, so plug those gaps by drawing in relevant information through surveys, online engagements or other means.

Harnessing data comes with its challenges but, as C-level managers demand more from their talent acquisition partners, it is a valuable endeavour. The changes you make as a result of the insights revealed in your data will make a tangible difference and deliver a strong ROI.

Ultimately, the impact of your analytical journey will show in the kind of hires you make. You will source the best-fit talent quicker than you did previously and find that new talent is more likely to stay around and positively contribute to your organisation.

Data is truly a golden opportunity waiting to be mined.

Find out how Resourcing Analytics, powered by AGS, helps organisations to analyse and benchmark the performance of their talent acquisition here.
Download our free report – 'The Shape of Talent Acquisition' – below.