Changing How Talent is Acquired: The Demands of Multi-Channel Global Sourcing
April 18, 2019

By Rob Thompson
Talent Acquisition
Employers today have numerous options for sourcing talent. The right worker may be anywhere in the world, and that person may be reached through many different channels of communication and interaction. Social media, job boards, freelancer sites, agencies, and even the company's own candidate database may all be sources of new talent.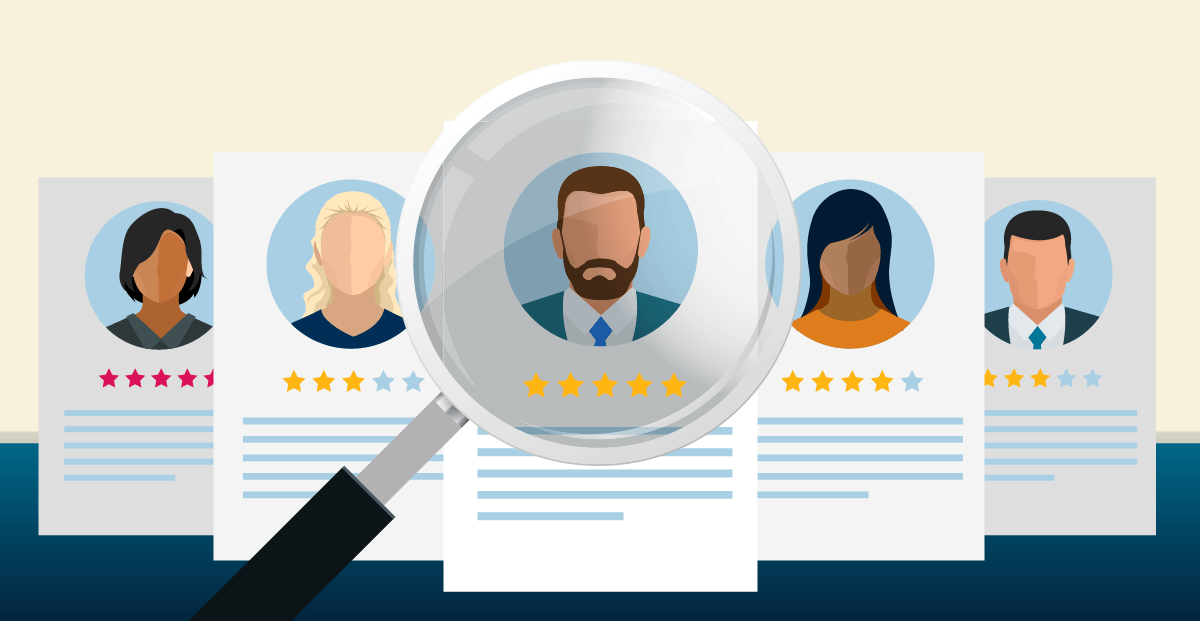 The variety of paths is creating challenges and opportunities for employers. Understanding how to navigate sourcing challenges begins with a clear view of all talent-related data. Unfortunately, 30 percent of HR leaders in an Allegis Group survey say their organizations cannot see the total demand for talent across the organization, 29 percent lack visibility into the total talent supply, and 34 percent do not have a central system to measure talent acquisition success.
Lacking visibility into critical workforce data, organizations can suffer from long hiring cycles, high costs for talent, and issues with quality. To improve visibility, forward-thinking companies are investing in HR analytics and systems that bring the complex variety of talent data into a single environment that enables informed decisions about where to find talent, what engagement models to use, and how much to pay, as well as provide predictive insight on new skills needed in the future. Increasingly, HR departments view their ability to harness workforce data and build predictive analytics models as a core driver of future success, and 71 percent of companies consider it a high priority. Through the push for visibility and data-driven insight, employers can empower their talent acquisition function to better access a global supply of workers across many channels. Three areas of activity can help boost this ability.
Reconsider Past Models for Engagement
Often, employers continue to fill jobs as they have done in the past. If a full-time employee traditionally held a role, an organization may be tempted to seek the same type of worker when a vacancy comes open. With visibility into the entire supply of available talent, employers can and should break out of this mold, and question their approaches and their options for every talent need instead.
Asking challenging questions about a job role can result in a strategy that creates a new model that better suits the employer's real business need. For example, an organization may engage a content developer as a contractor. Does it pay to bring that contractor onboard as an employee as she builds knowledge of the business and familiarity with the subject matter? A sense of loyalty and a consistent voice in the messaging may make the change worthwhile. Conversely, a vendor delivering on a statement of work (SOW) project may no longer be necessary as the project matures, and people become available to individually support progress as contractors.
Make Informed Decisions About Pay
Beyond considering all models of engagement, the second priority in engaging talent is to think beyond what the role was paid in the past. Is there a spike in hiring for certain skills? Does a longstanding role now require new skills and technologies that are difficult to find, or is the talent supply out of balance with demand in a given area? The answers to any of these questions can result in a market rate that is more than the employer would assume based on past history, resulting in difficulty filling roles and poor-quality applicants, or an employer paying too much for talent without the knowledge of prevailing rates. With changing market conditions, simply going to market with an uninformed pay rate is a potentially expensive guessing game that can be damaging to the business.
To look beyond past history as a guide to pay, companies can apply data science to gain a clear picture of prevailing rates, considering market conditions and emerging trends. Real insight requires context for determining how high or low rates are compared to the norm, drawing from both internal and external data to understand competitive pay rates by geography and industry.
Treat Changing Roles Proactively
The third priority for better acquiring talent across a changing workforce is to reconsider how new skills will affect the role being filled. Once again, past models for the makeup of a role and for the ideal candidate may no longer apply. Just a small majority (63 percent) of HR decision-makers in the Allegis Group survey express full confidence that their organizations are effective at predicting new skills that will be needed, and 45 percent consider their organizations to be effective at attracting talent with new skills. Only 56 percent of organizations say they are effective at developing new skills internally, and just 53 percent are effective at retaining talent with new skills. These tepid confidence levels reveal that companies have much work to do in staying ahead of new skills demands.
To better address emerging needs, employers can leverage predictive analytics to anticipate spikes in demand for certain roles and competencies. Such changes can come from causes as varied as a competitor moving into a location (increasing talent demand), a company laying off employees (increasing the talent supply), cyclical market demands that may drive talent availability, or, most recently, new demands for skills caused by emerging technologies (AI, as well as emerging data science and analysis fields). Understanding the demand, organizations can then create attraction and retention strategies to lay the groundwork for building talent pipelines that address roles that come into play in both the immediate and longer-term future.
(Editor's Note: This article originally appeared in an Allegis Group report titled, "The New Meaning of Talent: Adapting to the Work and the Workforce of Tomorrow." Based on research and a survey of 1,000 HR decision-makers, the report offers strategies for how employers can rethink how they acquire talent and drive a compelling candidate experience. Get your free copy today.)