Augmented Intelligence: Rise of the Recruiters
September 07, 2017

By Steve Parker
Recruitment Technology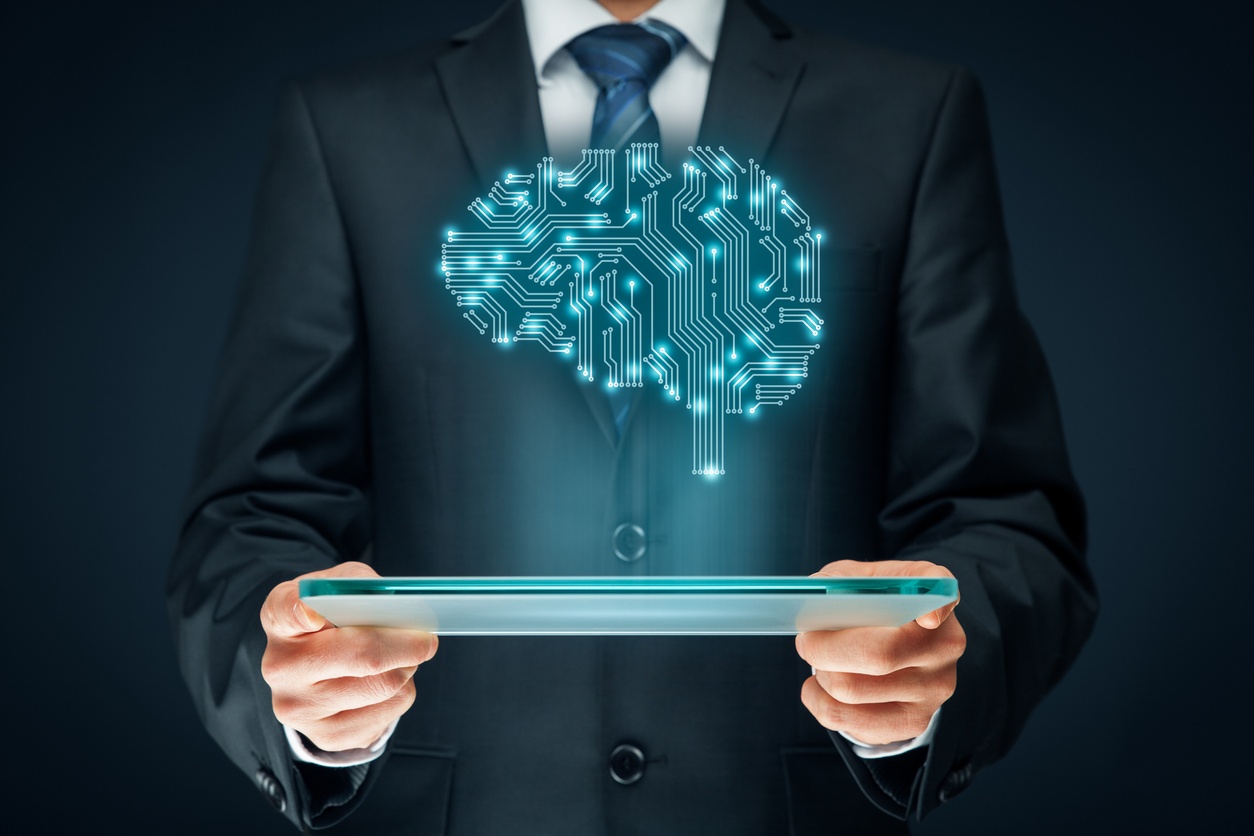 Like most people, no matter where I go, I'm pretty much always connected. No matter where I'm at, no matter what I'm doing, me – and my devices – are always on. Technology has become such an omnipresent part of my life – our lives – that it's pretty easy to take this ubiquity for granted. But when I think about tech, I realize that I'm really thinking with my computer.
No, I'm not some sort of cyborg, but the thing is, the rise of digital has become an integral part of how I aggregate and analyze information, find answers and form solutions. My computer does more than help me be more productive or more efficient; it actually acts as a catalyst for new ideas and evolved thinking. I know I'm not the only one – you think with your computer, too, whether you realize it or not.
Whether you're looking for inspiration (or searching in desperation), you go to places like Pinterest, SnapChat, Google, Flipboard or Twitter almost by default; these networks have become our default way to find new people, new ideas or new insights. These platforms help us connect the dots in our lines of thought that could otherwise take hours to formulate – if at all.
Using web sites, blogs, social networks, apps and other thought provoking processes have helped provide a fundamental map for guiding our thoughts – and, by extension, changing the way we actually think. This, more than anything, is evidence that the first iteration of 'Augmented Intelligence' has already moved from the margins to the mainstream.
What is augmented intelligence?
OK. I know what you're thinking – great, another buzzword. But augmented intelligence isn't just a real thing – it's really changing the way we think about and interact with the world (and each other). So, what exactly is "augmented intelligence?" Let's break it down.>
Augmentation can be defined as the act of supplementing, expanding or enhancing, which is precisely what today's recruiting tools driven by machine learning and artificial intelligence (or AI) was designed to do. When it comes to hiring, the goal of AI is to drive the right conversations with the right candidates at the right time, helping hiring happen more efficiently and effectively than ever before.
The best recruiters spend way too much time on highly manual, highly repetitive tasks (think high volume screening or candidate scheduling), time that could be much better used on more strategic, bigger picture and higher value work. The top talent in talent acquisition should spend their time working with the business, not trapped in the back office. This is why it's imperative for us to figure out ways to work with machines, rather than against them. Think: Robocop, not Terminator.
We think recruiters should focus on what they do best – recruiting. Our people are in the people business, which means it's important that no matter what technology we use to recruit, we never lose the human element in hiring.
We think that high touch should work in tandem with high tech, and it's up to real people – not artificial intelligence – to communicate employee value propositions, build relationships and guide both candidates and hiring managers throughout every part of the process.
So what does augmented intelligence in recruiting mean? Think about recruitment marketing that's infused with intelligent automation and machine learning that can help not only fill funnels faster, but also move them through the process by automatically stack ranking and screening them so recruiters can focus on candidates who might actually get hired instead of sorting through hundreds of unqualified applicants. This lets recruiters spend their time connecting with candidates and building meaningful relationships with talent that might be right for the company, even if it's not right now. Personalized interactions are the foundation for building successful pipelines.
The strengths of augmented intelligence
Candidate engagement, personalized communications and effective recruitment marketing are all core competencies for every recruiter, the human part of any hiring process. AI, conversely, particularly AI backed by machine learning, are focused on process efficiencies and productivity, not people. In tandem, both personalization and automation are essential for hiring success.
AI is already significantly impacting multiple aspects of the talent technology stack and making a difference across all parts of the hiring process. Before candidates apply, stuff like sourcing across channels, converting passive candidates into active applicants through targeted marketing and driving engagement are all key areas where recruiters and machines can work together to drive better results, manage talent pipelines and make networks work better.
Another way AI can help at the front of the funnel is through designing and building personalized, real-time and immersive experiences for candidates across channels through career sites, social networks and, increasingly, intelligent and dynamic chat bots. These bots leverage conversational AI to make engagement and communications more scaleable and sustainable, whether that's answering candidate questions, scheduling interviews or even driving referrals. Chatbots aren't a replacement for recruiters – they're an extension of the recruiter that are configured and designed for specific points of interest or use cases throughout the hiring process.
After candidates apply, AI is also helping recruiters recruit better and be more efficient and effective at their jobs. Machine learning is driving consistent, continuous and effective candidate screening, automating resume reviews and dispositioning while also eliminating unconscious bias. These screening tools can sort and rank applicants based on how well they match the specific skills a requisition requires, how those applicants stack up against each other, and how they rank against aggregate industry and market averages for the same position or role.
By combining applicant data and market data, by combining structured and unstructured data across sources and by using these numbers to help give the best insight into the best candidates, recruiters can not only focus on the most qualified talent on the market, but also help train these algorithms with feedback, so that their selections and preferences continually make these machine learning instances work even better.
The future of efficient recruitment
The future of recruiting is right now, and AI should be an integral tool in any recruiter's toolbelt. By working with machines and allowing them to both enhance their strengths while supplementing their weaknesses, recruiters can make machines part of their process – and, in turn, make that process more efficient and effective than ever before.
By focusing on using AI to supplement what real recruiters are doing, rather than trying to figure out how to use these technologies to replace them, we're not only helping recruiters do their jobs better, but training these machines to do theirs better, too. Which is a win for everyone, really.
You can find out more about the transformative nature of technology in recruitment and AGS' commitment to delivering efficient and effective hiring strategies through the use of the latest systems by reading our whitepaper 'AI and Automation: The future of recruitment and talent management'.