Apprenticeships Bridge the Middle-Skills Gap
November 06, 2019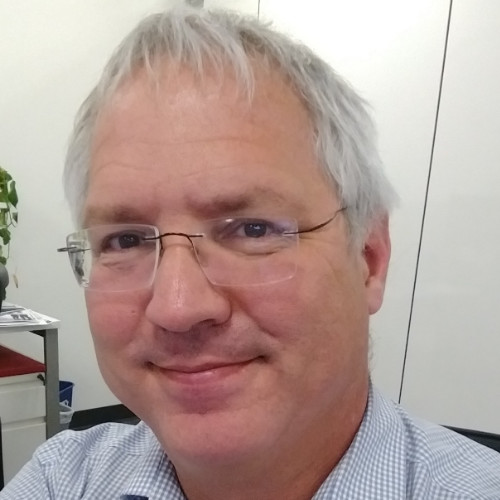 By Rob Thompson
Industry Trends
Similar to mentorship programs but aimed more directly at entry-level talent, apprenticeships typically give workers a wage while they learn on the job, accompanied by related technical or classroom instruction. Programs generally last from one to four years depending on the complexity of the work, and registered apprenticeships provide a learning effort that results in an industry-recognized credential. Advantages of apprenticeships include a reliable source of needed skills for the employer; cost-effective, real-world training; and a more motivated and satisfied workplace.
The practice of learning a skill or craft by working with an established professional applies to a growing array of competencies that require more than a high school diploma yet do not fall into the realm of the four-year college degree. These "middle-skill" occupations can range from paralegals to dental hygienists, electricians, and police officers. One study found middle skills represent 53 percent of the total U.S. labor market while the number of workers trained in those skills only represents 43 percent of the worker population. A similar skills challenge is affecting technical fields, with a skills gap between graduates of four-year colleges and companies looking to hire people with needed coding skills. Experts predict that the United States will have one million more coding jobs than workers to fill them by 2020.
How Do Companies Benefit from Apprenticeship Programs?
The Allegis Group survey finds apprenticeship programs have a substantial influence in organizations with them in place. Nearly all (96 percent) HR decision-makers in organizations with apprenticeships claim they have a significant or moderate positive impact on the overall employee experience. Additional advantages include:

• An improved ability to address skill needs (experienced by 94% of respondents)
• The ability to attract and retain critical talent (92%)
• An improvement in the supply of available talent (89%)


Widespread in Europe, Apprenticeship Gain Ground in the United States
Apprenticeships help to meet professional skills demands when formal education falls short. In 2016, the number of U.S. apprentices had grown to 505,000, up a full 29 percent since 2011. Despite the increase, only .02 percent of U.S. employees are apprentices. In contrast, roughly 70 percent of students participate in apprenticeships in Switzerland, and the portion of new workers engaging in apprenticeships in Germany is about 60 percent.


Apprenticeships are Growing, But There's Room to Improve
So while the use of apprenticeships to expand the number of qualified workers is part of many employers' talent and growth strategies, there is room to improve. In the Allegis Group survey:

• 38% of HR decision-makers claim they are widely using apprenticeships in their organizations
• 42% are in the early stages of adoption or plan to implement programs over the next two years

Apprenticeships are evolving to cover a broad range of skills and competencies. In the past, apprentices were seen as recipients of long-held knowledge in traditional areas such as construction or mining. But today, only 27 of 810 occupations listed by the U.S. Department of Labor comprise the core apprenticeship activity.

Most are occupations that do not require a four-year college degree and are largely in industrial fields. The number of fields considered ideal for apprenticeships may expand in the future, particularly as companies identify areas of potential based on new skills demands and incorporate workers with some level of secondary education. For example, apprenticeships may expand to other fields requiring some level of college education, such as graphic designers and database administrators. These occupations represent the growth of apprenticeship into fields that are in high demand due to new advances in technology.

As with mentorships, apprenticeships were regarded as a positive influence by the HR decision-makers in the Allegis Group survey. Of the respondents who had programs in place in their organizations, 97 percent have enhanced their apprenticeships over the past two years. Leading areas of improvement include:

• Dedicating more employees to manage the program (56%)
• Applying more technologies (53%)
• Dedicating more budget (52%)
• Broadening the program's scope (51%)


Case in Point: Apprenticeship Model Cultivates Talent Across Industries
Examples of successful apprenticeship strategies can be found in an expanding number of fields and industries. The following highlights outline successes in technology, manufacturing, and financial services.

• Tech Companies Tap Non-Traditional Workers: Social media company Pinterest is targeting the growing and often underutilized population of skilled coders who lack four-year degrees. Highly selective, the company's apprenticeship program accepts only a handful of participants out of hundreds of applicants. Pinterest draws candidates from what it calls "non-traditional" tech backgrounds, such as coding boot camps, self-taught coders, and those without a degree. Other notable examples of active programs include those run by Airbnb (for engineering specialists and data scientists) and LinkedIn, whose highly selective "REACH" program for cultivating technical talent chose only 30 apprentices out of nearly 700 applicants.

• Manufacturing Apprenticeships Develop Computer and Analytics Skills: Apprenticeships are well-suited to address the demands of today's increasingly technical manufacturing environment. Global manufacturing leader Siemens, for example, has adopted a German apprenticeship model for its U.S. operations, which emphasizes a career track that includes on-the-job training with community college partners. Welding, computer integrated machining, and engineering are examples of fields in the program.

• Financial Services Leader Bridges the Education-Experience Divide: It is a common issue in financial services and many other sectors: entry-level roles often list experience as a requirement, yet most available talent does not yet have experience. However, financial services leader Zurich Insurance helps bridge that experience gap with a rigorous two-year apprenticeship program in claims, finance, or underwriting. Highly structured, the company's program includes an assigned mentor, a detailed training plan, and a one-year work requirement at the company following graduation from the program — a common requirement from employers offering such programs. Zurich recruits apprentices ranging from high-school and college graduates to people looking to switch fields.
(Editor's Note: This article originally appeared in a white paper titled, "Cultivating Skills to Build the Talent Pipelines of Tomorrow." Download your free copy here.