2018 Top Talent Acquisition Trends: APAC Recruitment Report
March 22, 2018

By Matt Charney
Industry Trends
With American hegemony quickly fading in an era of increased globalization and economic competition, a marked decrease in both birth rates and labor participation rates in most developed countries and technological advances rapidly redefining where in the world of work work actually gets done, global talent leaders today are increasingly turning their attention to the Asia-Pacific region (commonly referred to as APAC) as a critical component - and core market - of their human capital strategies.
While many pundits and practitioners have weighed in on what, exactly, the future of work looks like, one thing is certain: much of that work is shifting from West to East. Over 3 in 5 people worldwide currently live in the APAC region, representing well over 50% of the total global workforce, a share that's been steadily climbing for nearly two decades, according to the World Bank.
Additionally, with an average age of only 23.5 years (compared to 37.8 in the US or 40 in the UK), 750 million new workers are expected to enter the APAC workforce within the next 5 years alone, with 4 of the 5 fastest growing labor economies in the world concentrated in the region (Brazil being the lone exception to Asian hegemony).
This combination of demographic and economic drivers means, of course, that Asia-Pacific will have a greater demand for recruitment, resourcing and talent management than ever before; the growing presence of established multinationals, coupled with the dramatic spike in emerging businesses and the regional startup ecosystem, means that the competition for top talent in APAC, already cutthroat, will only intensify in the coming years.
With these evolving talent trends in mind, TalentSpark recently spoke with Sarah Wong, Managing Director of APAC for Allegis Global Solutions, to get her take on what's new- and what's next - when it comes to talent acquisition and hiring trends in the region.
APAC Talent Trends: What Every Recruiter Needs To Know.
This combination of demographic and economic drivers means, of course, that Asia-Pacific will have a greater demand for recruitment, resourcing and talent management than ever before; the growing presence of established multinationals, coupled with the dramatic spike in emerging businesses and the regional startup ecosystem, means that the competition for top talent in APAC, already cutthroat, will only intensify in the coming years.
With these evolving talent trends in mind, TalentSpark recently spoke with Sarah Wong, Managing Director of APAC for Allegis Global Solutions, to get her take on what's new - and what's next - when it comes to talent acquisition and hiring trends in the region.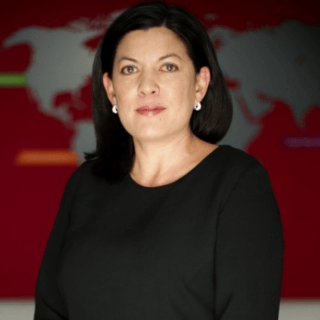 TalentSpark: What are the top talent challenges facing companies that operate in the APAC region? How do these challenges differ across various countries (specifically China, Japan, and India)?
Sarah Wong, APAC Managing Director, AGS: With LATAM and EMEA maturing into highly regulated, highly regimented economies, the EU, even with its fastest growth in a decade, only expanded 2.2% in 2017; compare this with 6.3% in India and 6.8% in China over the same period, and you'll quickly understand why APAC remains such a pivotal player in any multinational's international expansion and overall growth plans.
After initial explosive growth, we are now seeing a more tempered, regulated approach, with more checks and balances put in place to ensure business growth is sustainable and that better business practices are used
This means that perhaps the biggest talent challenge facing APAC organizations is the increasing move towards process transformation and functional optimization throughout the HR function. As APAC matures, like in LATAM and Europe, the increased lens on cost control and driving efficiencies throughout the region increasingly means employers must support more growth with less resources than ever before, and do so in an increasingly cutthroat and competitive market for top talent.
On a micro level, countries in APAC continue to face challenges with attracting high quality talent, and this is especially true for countries like India and China where competition is fierce and candidate markets are extremely crowded, resulting in diluted candidate quality.
In other countries, specifically Japan, identifying the right sourcing channel is sometimes a greater struggle than finding top talent, which comes as no surprise considering the low uptake of LinkedIn in the country (a little over 1% of the population is on LinkedIn), one of the most effective digital candidate sourcing channels.
Whilst several countries have invested significantly in education for their growing populations, particularly in technology skills, even this influx of new, talented populations isn't managing to keep pace with demand. Many APAC economies have now become the training ground for leading edge companies in North America and Europe, creating further shortfalls in talent supply for APAC.
TS: What cultural/political/economic factors drive talent/skills shortages in the APAC region? How do these differ across countries?
SW: There are a wide range of opportunities for talent within the APAC region, given the intense competition for highly skilled or experienced workers flaring up across the region. There seems little doubt that this Is indeed a seller's market, of sorts, where employer demand far outstrips candidate supply – meaning that the balance of power has shifted squarely towards top talent rather than the companies hoping to hire them.
Because of the paucity of skilled candidates, the best and the brightest on the market are consistently presented with a steady stream of new opportunities, which has repercussions not only for recruiting, but for retention as well. Worker turnover across APAC reached an all-time high of nearly 30% in 2017, according to the International Monetary Foundation, a trend that's only expected to continue in the upcoming year.
Due to the cost control and corporate constraints previously discussed, however, fewer talent organizations in the region have the same sort of flexibility as before when it comes to compensation; with the endemic of enterprise wide standardization and increasingly rigid salary structuring seen at employers throughout APAC, top talent is no longer being won over by huge salary increases or exorbitant pay packages.
In a region where compensation has historically been the key differentiator between opportunities and organizations for most candidates, initiatives like employer branding and EVP are emerging as key drivers for top talent. This has led HR organizations to stop simply looking to fill roles with qualified candidates and instead to increasingly focus on connection and cultural fit as competitive differentiators, underscoring a trend already seen in other global markets.
Of course, this can be a challenge in some countries, like India, where differences between regions, both in terms of demographics and culture, can act as a significant obstacle limiting talent mobility between various markets. While this is not a huge concern with the urban population – as a majority of them possess the requisite level of English proficiency or educational qualifications that employers look for – a vast pool of candidates are based in rural areas where these challenges persist.
In China, conversely, much of the workforce is highly educated and proficient in Mandarin, and a lot more mobile as a result of government driven migration schemes. Here, the major talent acquisition challenges stem primarily from the competition many multinationals face from local companies, who often lack the same strict compensation requirements or salary structuring being deployed by their global counterparts.
Thanks to favorable regulations and a booming domestic market, these local companies are aggressively hiring workers with multinational experience or recruiting directly against these companies for top talent, straining an already tight labor pool of qualified workers.
These companies compete largely on short term cash compensation as an inducement; however, multinationals are beginning to overcome the compensation divide by introducing long term incentive components like employee stock ownership, formal career paths or tenure-based bonuses, largely eschewed by most APAC based employers until now.
This new focus on long term incentives over cash compensation, however, is not only leveling out the playing field in markets like China and, to a lesser extent, Japan, with local companies, but also directly addressing the pressing challenges of long term employee loyalty and worker retention.
TS: How have companies in China, Japan, and India utilized technology to improve their sourcing and recruitment efforts? Which technologies are the most widely used in each country?
SW: Companies in APAC have long relied on traditional recruitment methods, particularly using job postings to drive active applicants into an ATS, CRM or other system of record. However, these "post and pray" tactics have largely failed in the increasingly competitive market for top talent, since such systems are designed primarily for requisition and candidate management, rather than proactive sourcing, engagement and recruitment marketing optimization.
As a result, new tactics and technologies have emerged to help employers more effectively and efficiently target passive candidates, proactively build talent pools and focus recruitment efforts on building relationships instead of simply filling requisitions. These include a host of powerful, dedicated point solutions, utilizing social media for recruiting and the rise of referral programs and incentives throughout the region.
The most widely used technology in each region continues to be job boards, although these vary significantly across APAC. In India, NakuriHub remains the largest online source for candidates; Zhopin and 51Jobs enjoy significant market share in China, while DaiJob, GaijinPot and Indeed (owned by Japanese company Recruit, Ltd.) are the primary players in the Japanese market.
Country specific differences are also evident within the growing category of social sourcing, with over 4 in 5 of all APAC internet users also using social networks. While Indian jobseekers are largely on the same networks (LinkedIn, Facebook, Twitter) as most Western job seekers, these networks remain blocked in China, where employers are using WeChat and Sino Weibo to engage and attract prospective candidates.
Due to cultural considerations, social media sourcing has seen far slower adoption in the Japanese market, where it is considered uncouth for employers to publicly engage on personal social networks; this market remains reliant largely on online advertisements and published job postings, since passive recruiting is rarely done without a personal introduction and considerable discretion.
TS: Which talent acquisition and talent management tech tools are still underutilized but have potential to improve APAC's talent shortage problems?
SW: As discussed, many employers are largely reliant on legacy ATS/CRM systems to provide the backbone of their recruitment efforts; approximately 80% of these systems do not support mobile devices.
This can be extremely detrimental to a region where approximately 83% of all internet users rely exclusively on their mobile devices for online connectivity – a number estimated to be as high as 95-97% in India (compared to around 60% in Japan, in line with most Western Countries). The challenges inherent in lack of mobile optimization is only compounded by the growing reliance on online advertising and social media as recruiting channels, which candidates predominantly access on their phones.
Across all APAC markets, from employer branding to online applications, the lack of mobile capabilities stand out as perhaps the biggest area of opportunity for technology to impact regional recruiting in the years to come – particularly as mobile device usage continues to grow over 25% YoY within the region.
If employers can't reach candidates on the go, then candidates will increasingly go elsewhere.
The latest generation of tech tools are focused on the candidate experience; ease of access, simplicity of use, interactivity, and tailored, relevant, engaging content served up. These considerations are only recently on the development roadmaps for many of the legacy ATS platforms large employers use. This, combined with the reluctance of those major platforms to allow easy integration, means HR, Talent and IT derpartments are having to work hard to deploy and integrate these new tools quickly and easily, hampering the rate of adoption.
Ironically the flip side to all of the above is that with such a proliferation of tools available on a SaaS basis, it becomes difficult for many organisations to make an informed choice. You can't try them all, so which ones do you trial and invest in? and what happens next month when more products appear on the market. The evaluation, UXP testing and RoI calculation of this huge range of choice is now a big area of focus to help provide informed decision support.
TS: What are some best practices for companies trying to expand or break into APAC markets?
SW: One of the most widely adopted best practices for companies looking to expand into APAC markets is to partner with an RPO who can not only provide extensive market knowledge and expertise when it comes to winning the war for APAC talent, but also allow employers to have increased quality, scalability and flexibility when it comes to regional expansion.
RPO partners enable multinational employers to combine onsite, expert teams with the support and resources of offshore sourcing centers and global expertise; these partners are equipped not only with specific market knowledge and regional experience, but also have the technology, processes and training required to manage recruitment administration, candidate research, resume review and prescreening as efficiently and effectively as possible, while allowing for optimal scalability and flexibility throughout the talent acquisition process.
The local market knowledge on skills availability and the strength of the talent pool, demand and competition for talent, as well as localized wage pressures that RPO providers with a regional presence in APAC can provide is of huge value to companies trying to break into APAC markets in selecting where to base their operations and deploy their resources in the region.
Whether these hiring needs involve ongoing campaign based recruiting, meeting unforeseen spikes (or drops) in hiring demand or are simply designed to augment existing resources and recruitment staff, choosing an RPO partner is often the easiest way for companies to quickly ramp up their APAC recruitment efforts and meet market demand.
TS: How can large multinational corporations adapt their recruitment processes to APAC markets?
SW: The best way for large multinational programs to achieve recruitment program adoption and optimize their talent acquisition results within APAC markets involves taking a phased rollout approach to entering the region. Utilizing a phased approach while implementing their recruitment processes within this region allows enterprise employers – and their outsourcing partners – to continually refine and perfect the implementation of any TA program.
Companies such as Microsoft, GM and other large global companies have successfully entered the APAC market while scaling significant hiring initiatives using this iterative approach, which also can serve to reduce implantation times and increase productivity by allowing all regional stakeholders to centralize the discovery and project planning process and consolidate decision making so that companies can move faster and get started sooner when first entering the APAC market.
Using a phased approach, when combined with an RPO or other expert provider in international services, can help companies best leverage existing networks of partners and candidates, maximize their geographic footprint and ensure compliance with both specific regional laws as well as global governance frameworks.
This blended delivery model is not only tried and tested in APAC, but also offers companies a low risk solution that combines both high tech recruitment with high touch service, combining off-site and on-site support with experienced account teams who are not only experts in APAC, but at developing the optimal global partnership strategy required to compete for – and win – the market's top talent.
As outlined earlier, the candidate community's expectations of how they should be approached and engaged may differ significantly from one market to another; India is different to China and both are very different to Japan. Phasing a rollout should always be combined with tailoring the recruitment processes to fit local market expectations, particularly when it comes to the sourcing/engagement and to the selection of candidates, as well as any local legislation factors to take into account.
It's tempting for large multinational organizations to focus on standardization, for efficiency and cost control purposes, but APAC is not one market, it is a region made up of many cultures, languages and nationalities, so one size will definitely not fit all.
And when it comes to hiring in APAC, that's the bottom line for any business – and one opportunity cost no employer can afford to pass up.
For additional information on what's trending in talent acquisition in APAC, read HRO Today's latest article, Competing for the Best, by Marta Chmielowicz.