Academic Partnerships Accelerate Acquisition of New Capabilities
February 18, 2020

By Rob Thompson
Industry Trends
When it comes to producing talent with many of today's top technical skills, higher education alone cannot keep up with demand, nor does it have the agility to deliver talent that meets rapidly evolving skills needs quickly. What many two-, four- and six-year institutions lack in speed, however, they make up for in their ability to deliver solid foundations of knowledge, credibility, and the opportunity for students to learn and adapt swiftly to market-driven learning resources.
Business and Education Team Up for Success
Seeing the chance to unlock the skills-producing potential of academia, many employers are teaming up with educators to address the issue. Specifically, companies are partnering with institutions to develop learning programs tailored to particular talent needs. Examples vary widely. A large IT company may partner with a university to fund an online master's program, as AT&T and Accenture have done with Georgia Tech. Academic partnerships may also be smaller in scale, such as South Dakota's Lake Area Technical Institute, which partners with dozens of area organizations to offer two-year programs in 30 different fields, many of which are customized to a business' needs. In that program, 74 percent of students achieve success by graduating or transferring to a four-year college within three years, a significant advantage over the 39 percent national average community college success rate.


Develop a Lasting Pipeline of Quality Talent
Overall, the learning partnership may consist of the business providing funding or resources while the institution provides access to students. Alternatively, it may include the business guiding the curriculum development and collaborating in its online delivery. For driving talent quality, the time and expense of academic partnership can be an advantage to an employer that needs to cultivate a continuing supply of emerging skills. Usage of academic/business collaboration is strong. In the Allegis Group survey:

• 33% of HR decision-makers say their organizations widely use some form of partnership with academic institutions
• 46% are in the early stages of adoption or plan to implement programs over the next two years

Of those organizations with partnerships in place:

• 93% claim that, compared to a reliance on four-year degrees, these partnerships accelerated the speed at which new training can be developed, delivered, and leveraged for new skills
• 96% say those partnerships improved the relevance of new skills brought into the workforce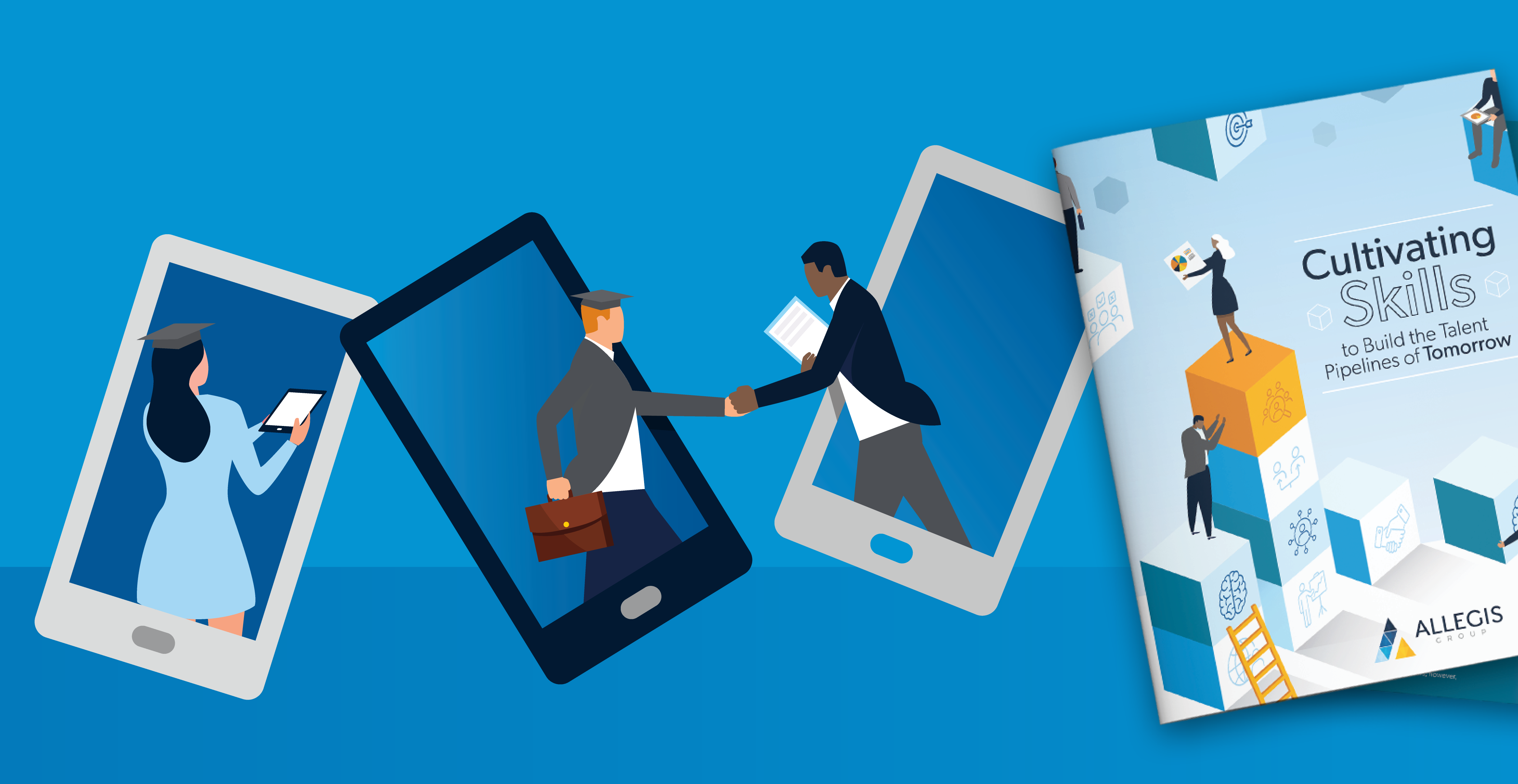 Advantages of Academic Partnerships
Further, HR decision-makers report that such partnerships have a significant or moderate impact on

• The overall employee experience (95%)
• The ability to attract and retain critical talent (93%)
• The ability to address skill needs (92%)
• Leadership development (91%)

Academic-business cooperation continues to grow. Over the past two years, 97 percent of organizations with partnerships in place enhanced their programs:

• 57% dedicated more budget to the practice
• 51% opened their programs to more people or expanded geographies
• 50% added new industry or technology partners into their programs


Case in Point: Partnerships Yield Critical Skills for Employers
The following are examples of collaboration between companies and traditional institutions, as well as online education providers.

•Communications Provider Collaborates for Online Education Offering: As a communications leader, AT&T requires a continuous supply of talent with technical and people skills to manage a large customer base. To address the shortage of workers in critical positions, the company worked with technology learning institution Georgia Tech, along with online learning provider Udacity, Inc., to create an online master's degree in computer science. This program, with its longer-term education and training commitment, is one of the firsts of its kind to be delivered through an online platform.

• Major Tech Companies Aim to Fast-Track IT Skills: Microsoft, Red Hat Linux, and other technology leaders have partnered with Harvard and the Massachusetts Institute of Technology in a collaboration called edX. The program teaches many skills in high demand across industries. Founded in 2012, edX now has more than 100 institutional partners around the world, with IBM and Amazon Web Services also among its many member organizations that contribute to its online learning programs.

(Editor's Note: This article originally appeared in a white paper titled, "Cultivating Skills to Build the Talent Pipelines of Tomorrow." Download your free copy today.