A Changing EMEA Landscape Influences Talent Practices and Strategic Workforce Planning
September 23, 2021

By Rob Hart
Industry Trends
Notable Trends and Highlights:
• EMEA Markets Show Varied Levels of Recovery: After fully recovering in late 2020, Switzerland is seeing another wave of job losses in 2021, whilst the UK market is rapidly recovering, with tech skills in high demand, according to mid-2021 labour market research from Allegis Global Solutions (AGS).
• TA Leaders Feel Confident in their Employer Brands: An AGS/HR Grapevine report (early 2021) shows that 70% of TA leaders believe their brand is working to attract talent.
• Procurement Leaders Look for Better Use of Data: An AGS/Procurement Heads report finds that procurement leaders are increasing their focus on technology beyond traditional uses for governance and compliance.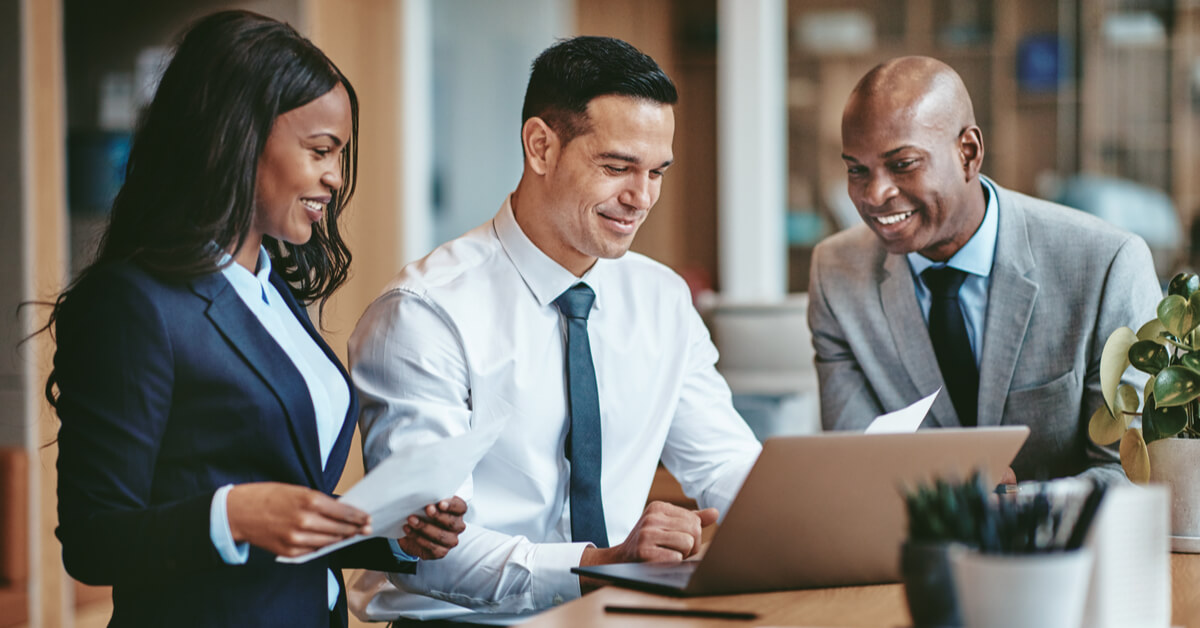 Developments in the EMEA workforce pose continued challenges to companies in the region. Across industries, organisations must navigate changing markets and evolving regulatory demands while adjusting their strategic workforce planning in the face of uncertain progress toward a post-pandemic economy. Workforce supply in critical skills remains tight, and many businesses engage flexible workers to stay agile.
Keeping ahead of the trends, AGS is tracking changes in the regulatory environment, as well as sentiments of decision-makers in procurement and talent acquisition. Findings from recent AGS reports in the region highlight how both procurement and talent acquisition functions are thinking about how trends are influencing the way companies engage workers today.
Markets in EMEA Show Mixed Responses to the Recovery
In recent research discoveries, AGS Market Analyst George Galov pointed out that although there are some common issues in the region, EMEA markets are at different stages of recovery and there are country specific nuances. For example, at the end of 2020 Switzerland saw a notable "v-shaped" recovery. Demand for talent was rapidly increasing coupled with an influx of new workers to help address that demand. However, in the first half of 2021 this trend has reversed, and the market saw another dip in employment levels, with job losses across all highly skilled industries. Regardless of this shift, employers should not expect a sizeable easing of sourcing conditions as there was a significant outflux of talent from the labour force and job vacancies continue to climb.

In the UK, job vacancies have climbed above pre-pandemic levels following the sharp drop in 2020 and are now sitting at all-time high levels, showing demand for talent in the UK is rapidly increasing as the market recovers. Similar to many other markets, the impact of the pandemic in the UK has been very asymmetrical. Highly skilled industries (IT, professional and technical services, and finance) have all seen job gains over the 2020-21 timeframe, and their current employment rates are higher than pre-pandemic levels. The UK is also experiencing shortages in lower-skilled candidates as demand for talent in the light industrial sector has rapidly increased and jobs are not being filled quickly enough, which is, in turn, driving rate inflation.

Similarly, Ireland is experiencing a mixed jobs picture that will prove challenging for employers. Key industries like IT and manufacturing report large job gains, while others like finance, and professional and technical services only saw minimal impacts from the pandemic and remain competitive. The country's labour force hasn't recovered to pre-pandemic levels, which also limits the availability of talent and makes sourcing more challenging. Ireland remains a candidate-driven market, where most of the highly skilled professional and IT talent is already tapped out. As such, companies will be targeting mostly people already in jobs and should expect wage/rate inflation. Likewise, shortages of light industrial talent may also drive rate increases for such workers.

Overall, markets across the EMEA region report varied recovery from the impacts of the pandemic. However, the general picture points to a market in which companies will have to offer competitive compensation and flexibility to attract workers. Those open to remote working will likely have more success securing workers quickly and cost-effectively in a competitive environment.
EMEA Strategic Workforce Planning Priorities Apply to Permanent and Contingent Workers Alike
AGS and online publisher HR Grapevine released a report on The Shape of Talent Acquisition Across Europe 2021. The report explored results from a survey of 405 talent acquisition (TA) and HR practitioners on topics related to TA priorities and capabilities, as well as hiring trends and opportunities across the region. Areas of focus included transformation, data and analytics, use of technology, management of talent communities, employer branding and candidate experience, and recruitment process outsourcing. 

While the report focused on TA, the responses reflected issues that apply to both flexible and permanent workers. "The lessons to draw from the report are consistent with the issues and priorities we encounter when working with clients every day," says Executive Director, Operations for AGS EMEA Neil Standring. Below are some key findings and takeaways based on the experience of AGS and our clients in the region.
• A Need for Data-Driven Intelligence: Over 60% of survey respondents believe they could use data to deliver better insight, a key element in any strategic workforce planning.

Takeaway: "Very few workforce decisions are made that don't have data as an underpinning," says Standring. "Data can tell which locations are best to prospect for specific skills – especially as we move to a more hybrid world of remote and onsite work. Data can also tell you what type of talent would work best for your needs. Clients are leaning on us with our broad view of the marketplace to give those insights. An outsourced partner gives access to cross-market data, benchmarking and insight that is often difficult to obtain through internal sources".
• The Growing Power of the Employer Brand: Survey responses reflect a year-on-year improvement in the curation and deployment of a company's brand in hiring. Over 70% believe their brand is working to attract talent. Respondents view improving the candidate experience as a key to an effective employer brand.

Takeaway: "The company's brand has grown more important as talent markets have tightened," Standring notes. "People generally want to work for a brand that they're aligned to. What are their values? Are they innovative? Do they treat people well? Are they ethical? Every company should ask themselves these questions. A strong brand positioned correctly with the right marketing plan is essential to attract the best and most diverse talent".
• Potential Technology Shortfalls: Despite pandemic-enforced changes to digital models, very few functions are enabled by best-in-class technology. Dissatisfaction with hiring technology is dropping, but 70% are still not using best-in-class technology today.
Takeaway: "Historically, technology in recruitment was brought in to control the process, provide governance and increase visibility. Now, digital innovation is more often aimed at improving the hiring manager and candidate experience," says Standring. "Both parties need succinct information at the right time to be fully informed whether deciding to hire a worker or accept a role".

For the candidate, that first touch point is important. "If your technology makes their experience seamless, they'll have a higher opinion of your brand even if they don't land the job," explains Standring. "Our use of video interviewing tools helps in the experience, and we're also seeing more interest in technology to support diversity and inclusion by helping to eliminate many of the unconscious biases that can stand in the way of fair hiring".

Procurement and HR: How are Companies Adjusting Their Strategic Workforce Planning to New Developments?
Is the prospect of a more forward-thinking workforce strategy real or just wishful thinking? AGS partnered with Procurement Heads to develop a report exploring priorities within the HR category. Many of the report findings underscore the current realities for procurement leaders across industries as they address demands of engaging employee talent and contingent labour as part of their strategic thinking. In particular, the use of technology and the increasing focus on contingent talent acquisition outsourcing are top-of-mind trends in engaging the workforce and aligning their planning to new conditions.
• Technology's growing role in contingent workforce engagement: The use of technology in contingent hiring and management is expanding. In the past, contingent workforce technology was focused on governance and compliance, and it may not have been as agile or impactful as many would like. Today, the tools are in place to transform how businesses approach the extended workforce.

Takeaway: Companies should expect more from their outsourced partners when it comes to applying technology. AGS clients have come to rely on the Acumen Workforce Intelligence® platform and other data visualisation tools to build out a true story with good data to help those doing the hiring make better decisions. Likewise, smart solutions like QuantumWork® provide visibility across the entire talent pool, helping companies act quickly and take a just-in-time approach to redeployment. The result is a win for both the worker and the client.
• Outsourcing Contingent Talent Acquisition: The report finds that procurement leaders are much more likely than their HR counterparts to incorporate outsourced solutions to support their workforce needs. 

Takeaway: If considering outsourcing partners for engaging the contingent workforce, the total value of the partner should be an important consideration – not just the lowest rates. For example, compliance is a priority. Contingent workforce strategy needs a compliance focus. Partners can manage risk, build relationships with suppliers, bring new capabilities into the tech stack and even support direct sourcing. Each of these areas is an important part of workforce engagement today. A great workforce partner should be prepared to help you excel in each of them.
Navigating EMEA Challenges: A Clear View Will Be Essential to Effective Strategic Workforce Planning
The combined pressures of changing regulations and a transition to a post-pandemic economy will put a premium on market awareness and accurate data for companies in the region.

Whether hiring new employees or engaging workers through contingent workforce suppliers and services providers, a talent solutions partner can provide the technology and expertise to keep an organisation ahead of the changes. It's an advantage our clients have come to expect and one we continue to deliver to clients in EMEA and around the world.