A Changing EMEA Landscape Influences Talent Practices and Strategic Workforce Planning
June 02, 2021

By Rob Hart
Industry Trends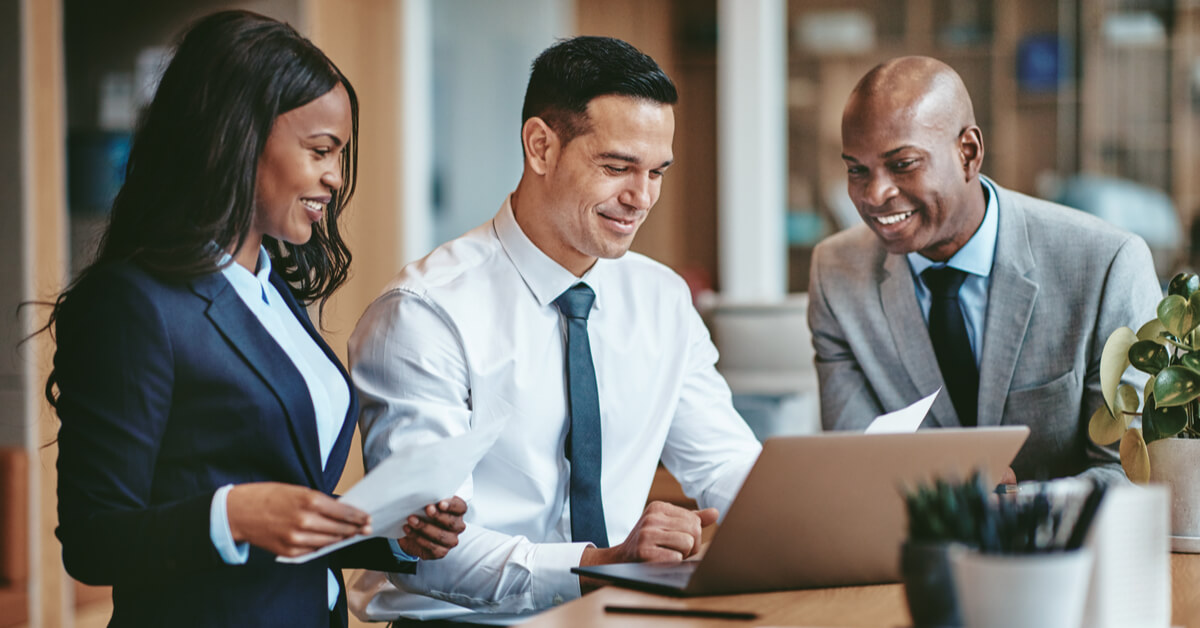 Developments in the EMEA workforce pose continued challenges to companies in the region. Across industries, organisations must navigate changing markets and evolving regulatory demands while adjusting their strategic workforce planning in the face of uncertain progress toward a post-pandemic economy. Workforce supply in critical skills remains tight, and many businesses engage flexible workers to stay agile.
Keeping ahead of the trends, AGS is tracking changes in the regulatory environment (notably the IR35 regulation in the UK), as well as sentiments of decision-makers in procurement and talent acquisition. Findings from recent AGS reports in the region highlight how both procurement and talent acquisition functions are thinking about workforce and the strategic influences on engaging workers today.
EMEA Strategic Workforce Planning Priorities Apply to Permanent and Contingent Workers Alike
AGS and online publisher HR Grapevine released a report on The Shape of Talent Acquisition Across Europe 2021. The report explored results from a survey of 405 talent acquisition (TA) and HR practitioners on topics related to TA priorities and capabilities, as well as hiring trends and opportunities across the region. Areas of focus included transformation, data and analytics, use of technology, management of talent communities, employer branding and candidate experience, and recruitment process outsourcing.
While the report focused on TA, the responses reflected issues that apply to both flexible and permanent workers. "The lessons to draw from the report are consistent with the issues and priorities we encounter when working with clients every day," says Executive Director, Operations for AGS EMEA Neil Standring. Below are some key findings and takeaways based on the experience of AGS and our clients in the region.
A Need for Data-Driven Intelligence: Over 60% of survey respondents believe they could use data to deliver better insight, a key element in any strategic workforce planning.

Takeaway: "Very few workforce decisions are made that don't have data as an underpinning," says Standring. "Data can tell which locations are best to prospect for specific skills – especially as we move to a more hybrid world of remote and onsite work. Data can also tell you what type of talent would work best for your needs. Clients are leaning on us with our broad view of the marketplace to give those insights. An outsourced partner gives access to cross-market data, benchmarking and insight that is often difficult to obtain through internal sources".
The Growing Power of the Employer Brand: Survey responses reflect a year-on-year improvement in the curation and deployment of a company's brand in hiring. Over 70% believe their brand is working to attract talent. Respondents view improving the candidate experience as a key to an effective employer brand.

Takeaway: "The company's brand has grown more important as talent markets have tightened," Standring notes. "People generally want to work for a brand that they're aligned to. What are their values? Are they innovative? Do they treat people well? Are they ethical? Every company should ask themselves these questions. A strong brand positioned correctly with the right marketing plan is essential to attract the best and most diverse talent".
Potential Technology Shortfalls: Despite pandemic-enforced changes to digital models, very few functions are enabled by best-in-class technology. Dissatisfaction with hiring technology is dropping, but 70% are still not using best-in-class technology today.

Takeaway: "Historically, technology in recruitment was brought in to control the process, provide governance and increase visibility. Now, digital innovation is more often aimed at improving the hiring manager and candidate experience," says Standring. "Both parties need succinct information at the right time to be fully informed whether deciding to hire a worker or accept a role".

For the candidate, that first touch point is important. "If your technology makes their experience seamless, they'll have a higher opinion of your brand even if they don't land the job," explains Standring. "Our use of video interviewing tools helps in the experience, and we're also seeing more interest in technology to support diversity and inclusion by helping to eliminate many of the unconscious biases that can stand in the way of fair hiring".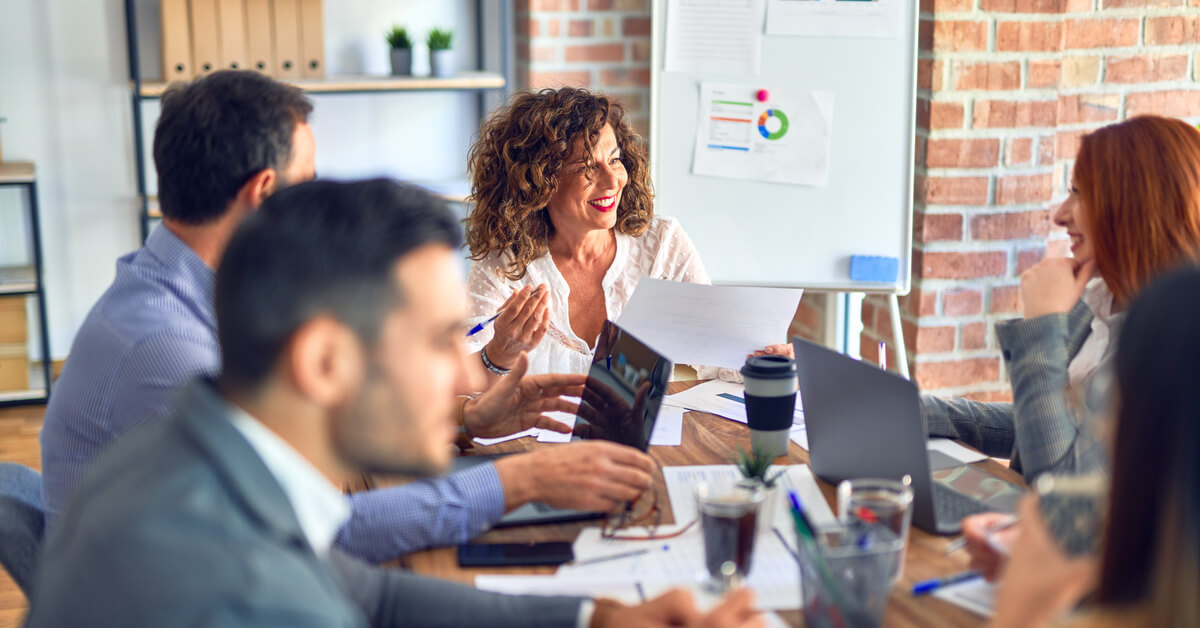 IR35 Regulation Continues to Influence Workforce Strategies in the UK
Moving into 2021, organisations in the UK continue to wrestle with worker classification issues and enforcement demands. The IR35 regulation for the private sector went into effect on April 6, making large and small businesses accountable for determining the classification status of their non-employee workers, with 60,000 businesses and roughly 500,000 contractors affected by the new rules. To help companies stay informed, AGS has developed an IR35 resource and information center.
"The rules have been several years in the making," says AGS Senior Program Executive Rob Marley, "but now that the laws are in effect, overlooked issues may cause risks for companies that have not fully prepared". The following are three basic considerations and what they mean for organisations in the region.
Working Through the Dispute Process: This is the first time many companies are working through their dispute process in earnest. Companies in this situation might find that contractors challenge their determinations.

Takeaway: "Now is the time to make sure the plans you made in preparation for IR35 are put into action," says Marley. "Make sure you are capturing statements of work (SOWs) and watch out for contractors disappearing into a different channel. For example, contractors may be moving into project work under an SOW. Have they just used paperwork to cover up this move, or do they genuinely qualify as SOW workers"?


Hesitation to Challenge Contractor Claims: Companies are worried that contractors will leave because they're disputing their classification under the IR35 regulation.

Takeaway: "Don't panic and don't feel pressured by contractors," he notes. "Make sure your decisions are rational and supported by data. Despite a lot of contractors affected by IR35, there hasn't been as much recent movement to reclassify contractors as permanent employees compared to the run up to the original 2020 IR35 launch date".


Hazards of Complacency: For more than two years, companies have navigated changing – and often conflicting – rules about the requirements and deadlines for IR35. Now that the rules are in effect, the need for vigilance about the IR35 regulation isn't over.

Takeaway: "Review the processes you have put in place at least once in the next 12 months," says Marley. "Are the people involved empowered with the right data and intelligence, and are they taking the right actions as needed? Likewise, are there any trends that suggest managers or contractors are trying to avoid the IR35 rules (for example, the movement of contractors to SOW status mentioned earlier)"?
Procurement and HR: How are Companies Adjusting Their Strategic Workforce Planning to New Developments?
Is the prospect of a more forward-thinking workforce strategy real or just wishful thinking? In late 2020, AGS partnered with Procurement Heads to develop a report exploring priorities within the HR category. AGS Program Executive Becca Sil points out that many of the report findings underscore the current realities for procurement leaders across industries as they address demands of engaging employee talent and contingent labor as part of their strategic thinking. In particular, the use of technology and the increasing focus on contingent talent acquisition outsourcing are top-of-mind trends in engaging the workforce and aligning their planning to new conditions.
Technology's growing role in contingent workforce engagement: The use of technology in contingent hiring and management is expanding. In the past, contingent workforce technology was focused on governance and compliance, and it may not have been as agile or impactful as many would like. Today, the tools are in place to transform how businesses approach the extended workforce.

Takeaway: "Companies should expect more from their outsourced partners when it comes to applying technology," says Sil. "Our clients have come to rely on our Acumen Workforce Intelligence® platform and other data visualisation tools to build out a true story with good data to help those doing the hiring make better decisions. Likewise, smart solutions like QuantumWork® provide visibility across the entire talent pool, helping companies act quickly and take a just-in-time approach to redeployment. The result is a win for both the worker and the client".
Outsourcing Contingent Talent Acquisition: The report finds that procurement leaders are much more likely than their HR counterparts to incorporate outsourced solutions to support their workforce needs.

Takeaway: "If you're considering outsourcing partners for engaging the contingent workforce, the total value of the partner should be an important consideration – not just the lowest rates," Sil notes. "For example, compliance is a priority. Contingent workforce strategy needs a compliance focus. Partners can manage risk, build relationships with suppliers, bring new capabilities into the tech stack and even support direct sourcing. Each of these areas is an important part of workforce engagement today. A great workforce partner should be prepared to help you excel in each of them".
Navigating EMEA Challenges: A Clear View Will Be Essential to Effective Strategic Workforce Planning
The combined pressures of changing regulations and a transition to a post-pandemic economy will put a premium on market awareness and accurate data for companies in the region.
Whether hiring new employees or engaging workers through contingent workforce suppliers and services providers, a talent solutions partner can provide the technology and expertise to keep an organisation ahead of the changes. It's an advantage our clients have come to expect and one we continue to deliver to clients in EMEA and around the world.