The Power of Inclusiveness: A Conversation About Inclusion
July 08, 2019

By Victoria Fernandez
Inclusion and Diversity
The case for a more diverse team is now well understood. What are practical things that can be done to encourage more people with disability joining our teams?

At our latest Inclusion & Diversity event: 'The Power of Inclusiveness' (hosted and organised by KPMG, Visa, Allegis Global Solutions, and Purple Space) Kate Nash OBE shared three pitfalls organisations need to avoid when it comes to building their people strategy around disability:
Making assumptions about a person's capability. Many times, a kind of soft bigotry exists completely unknowingly.
Overestimating the cost of workplace adjustments. The average cost of workplace adjustments is between £450 - £750.
Believing it will take too much time to learn the new ways of working. But there is a moral case for giving people opportunities and changing our mindset to make inclusion for more than specific target groups.
Kate went on to explain the power of changing our mindset and understanding how making our environment more inclusive benefits more than the target group.
Opportunities are a great way to unlock potential
Luke Delahunty and Mary Doyle sat down in conversation at the event and both highlighted the impact having the opportunity to work made in their lives; one of the biggest challenges Mary and Luke encounter is the assumption that because they are disabled, they can't do it. Independence is a priority for people with disabilities and this can be supported through the gift of work.
Many referred to her experience and how her employer supports an inclusive workplace through the many Employee Resource Groups (ERGs) available. These provided a channel for Mary and her colleagues to share stories and feel empowered to bring their best self to work every day.
Luke joked that Ludwig Guttmann, founder of the Paralympic Games in England and National Spinal Injuries Centre where Luke was treated after his injury, said: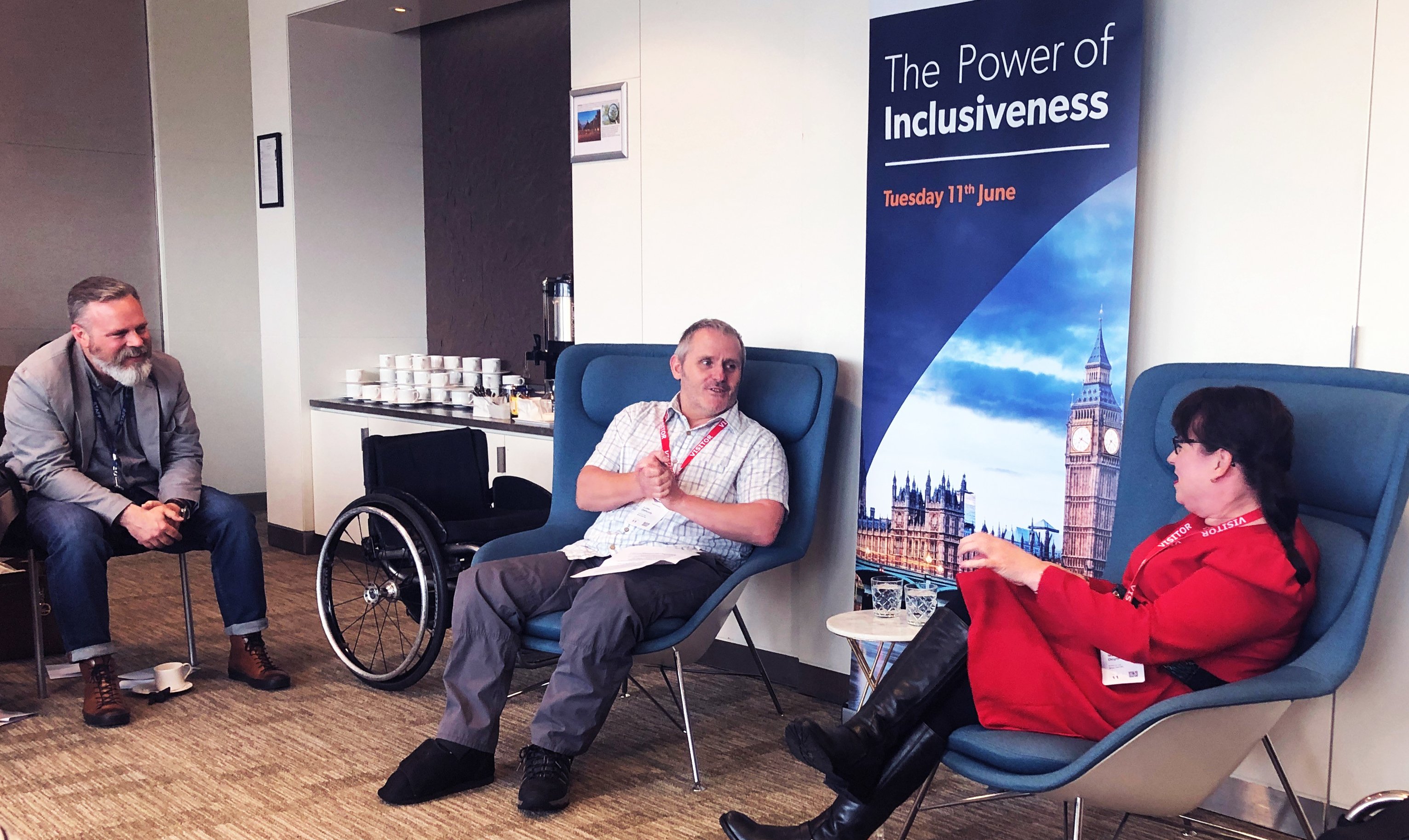 "The rehabilitation process is complete, when the patient becomes a tax payer again."
Luke Delahunty was paralysed in a motorcycle accident over 20 years ago; today he is an Invictus Games athlete, rower, handcyclist, wheelchair rugby player and scuba diving instructor.
Mary Doyle is a successful businesswoman, life coach, and is included in the annual Shaw Trust Disability Power 100 List 2018.
Together they prove to everyone that disabilities won't stop them from excelling whether those are physical, academic or business achievements.
To find out how Allegis Global Solutions are helping our partners build a more inclusive workplace, please get in touch hello@allegisglobalsolutions.com