UNLEASH 2019: High Tech Meets High Touch
October 29, 2019

By Greg Barber
Recruitment Technology
I've been in the recruiting industry for more time than I care to admit and have worked with literally dozens of applicant tracking systems, CRM platforms and sourcing tools at clients over the years, and at some point came to assume that all of these talent technologies were really more of a necessary evil than some sort of competitive advantage.

These legacy systems of engagement and ERP tools remained largely unchanged over the years, since, ultimately, the recruiting process remains the same, even if the mechanisms have changed a bit.

We've moved from print ads to programmatic, and from mailed CVs to mobile apply capabilities, and yet, recruiting has always been about matching the most qualified candidates we can find for the roles we're paid to fill.

And a good recruiter always figures out how to fill those roles, but I've found that the best hiring outcomes happen because of precisely the sort of experience and expertise technology can't conceivably replicate.

When you can consistently create scalable, sustainable and successful hiring programmes, as I've done at too many companies to count over the course of my career, it can be hard to take a step back, sometimes, and really look at the bigger recruitment picture.

When what you're doing is working, when you're getting the results you want, it can be easy to forget to ask what you can be doing better, or more effective, or more efficient. As the old saying goes, if it's not broke, don't fix it – which was more or less my approach until recently when it comes to recruiting and technology.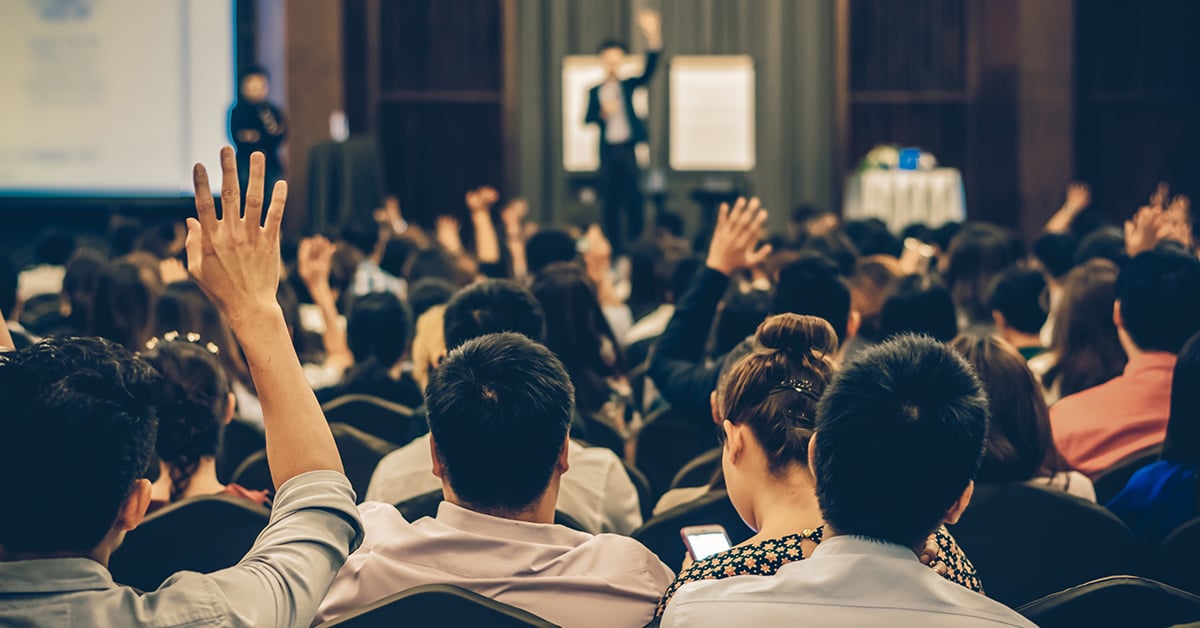 After attending the 2019 Unleash conference in Paris this past week, however, I think it's safe to say that I agree with what seemed to be both a common consensus and recurring theme throughout the event.

High tech and high touch aren't mutually exclusive in recruitment, and the best hiring actually happens when you can use technology to augment and enhance, instead of replace or replicate, existing people processes.

I know this sentiment is nothing new, of course, but for me, the content and conversations at Unleash really hit home with some incredible insights into where the world of work is at today, and where it's headed tomorrow.

I had the opportunity to network with a ton of some of the best minds and top experts in the talent acquisition industry, and I know I'm not alone when I say that the chance to talk shop with some of the smartest people in our business, to swap TA tricks and tips with the global leaders creating the roadmap for the future of recruiting, had me leaving Paris actually excited about what's new and what's next in our industry. It's been a long time since I've had that feeling, if we're being honest.

I know I'm not the only one.

I'm absolutely chuffed that so many members of the AGS team could join me for the trip across the Channel last week; I know that it's never easy to get out of the office, but it's important to all of us that we stay on the cutting edge of talent acquisition for our clients and customers – and increasingly, that means staying on the cutting edge of talent technology.

It's fair to say that after those two days in Paris, we here at AGS have a pretty good idea of where talent acquisition is actually at, where we're going and what we need to do to get there.

We've come back to the office inspired to put these insights into action, and wanted to make sure we were able to share some actionable advice and tangible takeaways from Unleash with the bigger recruitment community.

You might be surprised that it's not all about technology, but I think that whilst tech was obviously the focal point of Unleash, there seemed to be some real buzz around eliminating complexity and simplifying the way that we recruit – which is not something you'd normally expect at an HR Tech conference.

The days of technology for the sake of technology seem to be numbered, as there was a clear consensus amongst both HR leaders and vendors alike that increasingly, the role of talent technology is to help enhance our interpersonal interactions, rather than automate them out of existence.

Ideally, technology creates better candidate experiences, makes life easier for recruiting and HR end users and aligns directly with our business and our bottom line.

It's not about following the next new shiny object, or buying whatever "innovation" everyone else seems to be spending money on – it's about getting real value, and real ROI, out of our talent technology investments.

As Unleash served to repeatedly remind us, knowing how to measure, monitor and manage that investment really comes down to closing the biggest capability gap in talent acquisition – actual, actionable, analytics.

Here's how to make analytics add up for recruiting and hiring.
Analytics: The Key to Boosting Business

Analytics are at the core of everything that we do in talent acquisition, and knowing how best to leverage these analytics for competitive advantage is one of the most critical core competencies in the business of talent today.

After all, market research suggests that companies that effectively drive analytics programmes enjoy 50% better return rates on their equity and 48% higher GP conversion rates than competition without an effective analytics programme in place.

This is why, if you're trying to beat the competition in the increasingly competitive, increasingly cutthroat world of recruiting and retaining top talent, getting the most out of analytics is one opportunity cost no talent organization can pass up.

That said, there needs to be a shift in the way we look at analytics in talent acquisition. We need to move away from the type of occupational reports and transactional, historical data points like days to fill, applicant volume, number of submissions or even how many reqs we close (although I'm not discrediting the importance of any of these, for the record).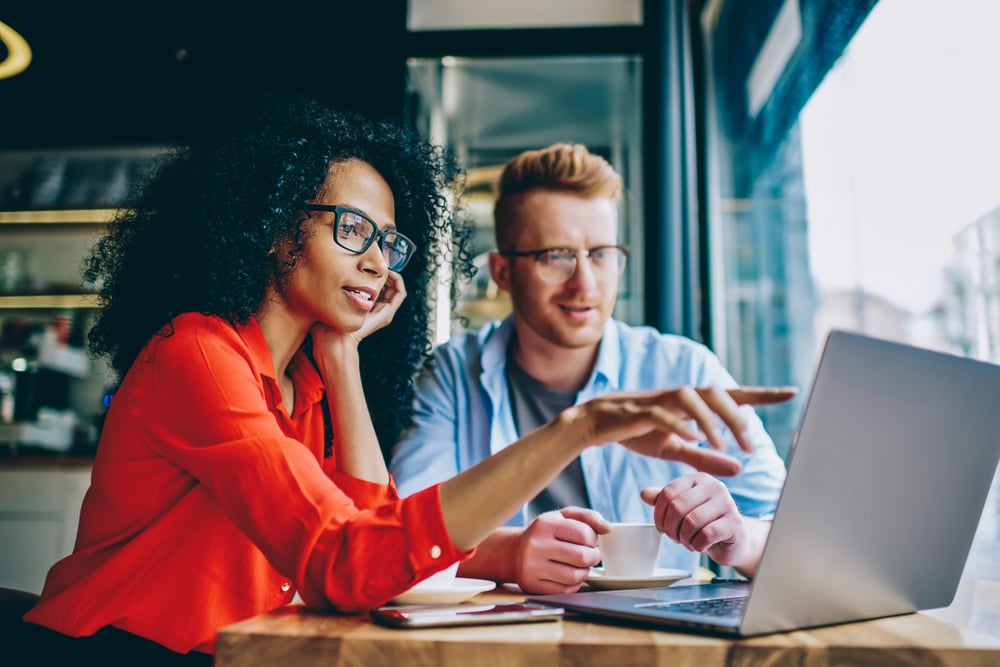 What we need to better understand is that the true value in analytics seems to be not in measuring what happened – which is how we've largely approached historical data, historically speaking – and instead, measuring why it happened, instead.

When we measure not only the ends, but the means, then we finally have the means to allow our talent organizations to fully align with bigger business objectives and make a measurable, demonstrable impact on bottom line results.

A decision without data is really just a guess. And we've been guessing in TA for far too long now, if you ask me.

When used wisely, analytics lead to significant cost savings across the HR function – and extend throughout the entire hiring and employee lifecycles. Some basic benchmarks and baselines we should be looking at include:

• Talent Attraction: How do we find the right jobs with the right people?
• Development: How can we make sure the right people have the right skills?
• Retention: How can we keep the right people in the right place?
• Workforce Planning: How can we make the right places for the right people?
• Process Optimization: What is the right way to ensure the right people processes?
Throughout the course of Unleash, we heard several case studies of companies saving a lot of TA spend – in some cases, well over £100 million – simply because they embraced analytics, adopted that mindset as a key part of their approach to talent acquisition, and kept up the momentum through continuous improvement and constant optimization.

One of the most striking things for me is just how little most organizations measure – and how much less of that measurement is actually meaningful. Data is one thing, but if it doesn't tell a story that will help make better business decisions or drive change, it's really just a bunch of meaningless numbers, isn't it?

A number of expert panels with seemingly different diverse subjects, ranging from the future of talent sourcing and recruitment marketing to succession planning and leadership development, really all had the same conclusion on analytics: keep it simple.

We don't agree on much in this business, but the one thing that experts and audience members alike could agree on was that while the amount of data might be overwhelming, if you know what you're trying to measure and what the critical metrics behind that outcome really are, then you can effectively turn big data into big changes.

It's clearly imperative for us to improve data literacy across the talent and HR functions. It's our jobs as people practitioners and leaders to understand how to measure, analyse and interpret data in a way that helps us make informed decisions that are in the best interests of our business, our candidates and our clients.

There's no doubt that the role of analytics will only grow in prominence, so if analytics aren't already on your agenda, they should be. If you do your job without data, data says you likely won't have that job for very long.

You do the math.
Creativity and Tech: The Roadmap Less Travelled
It's no secret that there's massive pressure on HR these days to develop talent, which employers understand is critical for growing the bottom line at really any business. Technology is clearly playing a significant part in our talent strategies, and our industry spends billions of dollars a year on products and platforms for people functions.

You'd think that sort of spend could buy some satisfaction, but a recent UNLEASH survey discovered that only 16% of HR professionals reported being satisfied with their talent acquisition systems, leading to the question of what, exactly, we're getting for all that money.

More importantly, if we don't like the technology we have, it seems we should probably give some serious thought into how, and why, we use this technology in the first place. The number one success metric of any HR Technology is user adoption; if recruiters or candidates don't use a system, then the system is literally useless.

Therefore, driving end user adoption should be the top consideration for any HR Technology decision. The question that every HR and recruiting leader must always have in mind when evaluating any new or existing technology is simply:

How will this positively impact the experience of its end users?
If it doesn't, you don't need it. It's really fairly simple.

Renowned industry analyst Josh Bersin said in his Unleash keynote that organizations have discovered that it's not digital skills that are in short supply; instead, it's individuals with critical behavioural skills that are the hardest talent to find today.

Training and reskilling existing employees is imperative to addressing common organizational challenges such as a lack of emotional intelligence, empathy or general business acumen or communication skills.

Bersin advised HR leaders to apply what he referred to as the Pepsi Process Shredder imperative. This comes from a strategy implemented at PepsiCo, where the global beverage and snack giant asks its entire employee population one simple, but pertinent question:

"What do you hate about your job here at Pepsi?"

What are the things the that distract and impact on your working day, what are the things that don't realise any value from doing? It's a great question.

Interestingly, performance appraisals were the most widely reviled and 'pointless' of all employee processes. It's also the most imperative – so closing the gap between antipathy and analytics should be top of mind for every talent leader.

Technology plays a critical role in this – and when used creatively, can significantly boost performance. While it's still early days, one of the technological advances I found the most exciting when both listening to case studies and speaking to vendors was Augmented Reality, or AR.

AR is one of the most promising ways that companies are leveraging technology to upskill their workers, and they're doing so by infusing gamification with imagination – an approach that's producing real results in the workplace.

Shipping giant FedEx, for example, reduced workplace injuries by a full 45% by implementing AR into the onboarding process, widely leveraging this technology in their new hire training to ensure all new employees know how to properly stand and lift parcels.

AR not only enables FedEx to share this important safety information with employees, but also tests the individuals' mastery by making them repeat the process until they can demonstrate proficiency in lifting parcels before ever actually touching a real one.

Safety training and orientation aren't always the most engaging processes, but this demonstrates just one way that technology can help turn what are often necessary evils into real value drivers with real cost savings results. That's the sort of tech investment that no one can argue with.
Power to the People
Look, it's no secret that people skills are really important in the people business. That's something that a lot of us seem to have perhaps forgotten, particularly with our recent, relentless focus on pursuing technology instead of talent.

But we should all remember that the ability to communicate with, empathise with and inspire people is not only a huge benefit for those of us in recruiting and the people we serve – it's also the ultimate competitive advantage in talent acquisition today. One session, for example, looked at the changing role of the CHRO.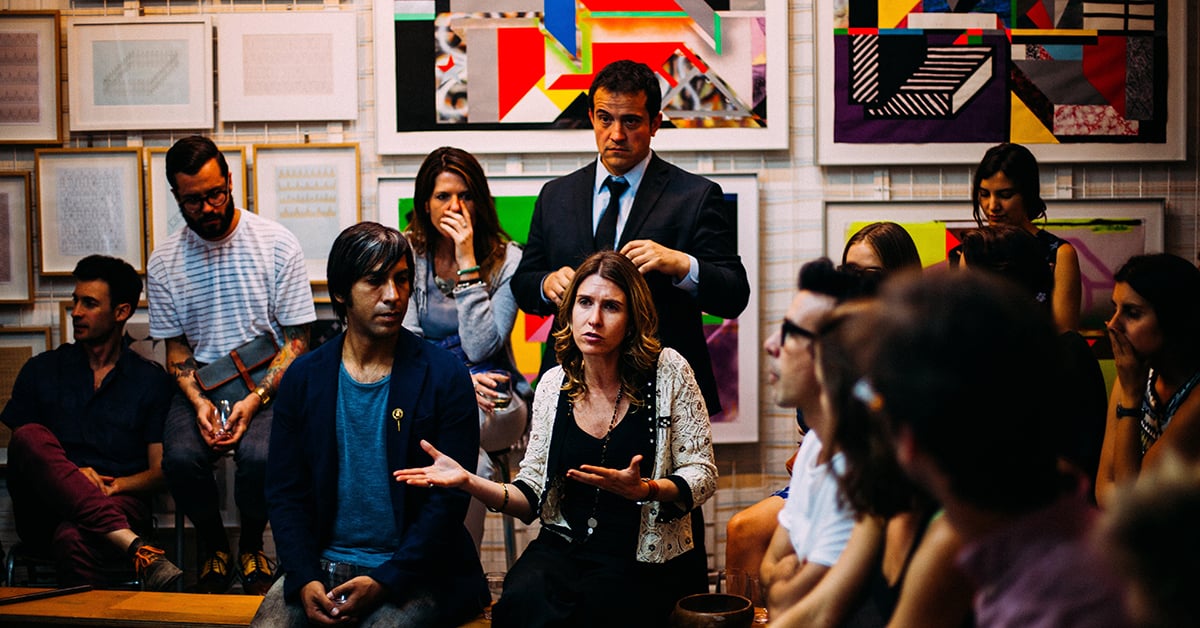 No longer is this position seen as largely administrative or focused mostly on risk mitigation and compliance; instead, today's CHRO must not only be able to manage people, but manage a business, too. With more budget and resources allocated to the function than ever before, increasingly, CHROs are expected to be entrepreneurial, business savvy and budget minded – a sure sign of the shift from the back office to the front lines.

Today's CHRO should be able to engage their workforce in aggregate and empathize with them as individuals, and understanding any disconnect between high level strategy and operational execution.

The CHRO is also responsible for anticipating and alleviating much of the emotional and financial volatility that are becoming increasingly commonplace in the workplace. According to management guru Roger Martin, our organizations "shouldn't strive to be the most efficient, but to be the most resilient."

Another session at Unleash addressed how HR leaders can provide increased consistency in terms of their service delivery, particularly when it comes to standardizing processes and policies across a large organization.

Success in services, like all other parts of the talent function, are ensuring the right mechanisms are in place for training and knowledge transfer; mutually agreed upon and clearly defined KPIs; and, maybe most important, a true partnership built on a foundation of shared trust.

With these ingredients are in place, organizations will not only be more effective and efficient in recruiting and retaining top talent, but also, ensuring that its people are able to get more value out of the people function than ever before.
AGS, Unleashed
I know that was a lot, but that's the thing about Unleash: so much of it really resonated with me, and my whole team here at AGS. The content, the conversations, were really all about how to make recruiting better, and that's really at the heart of everything we do.

I'm coming around to the fact that it's important for us to attend these events, not only to make sure we're able to build our brand and book of business, but also to build our expertise and have meaningful conversations about the things that matter not only to us, but to our candidates, colleagues and clients, too.

Because when high touch meets high tech, everybody wins.