UK Leading the Way in MSP Solutions and Contingent Hiring
December 15, 2017

By Cat Halliwell
Contingent Workforce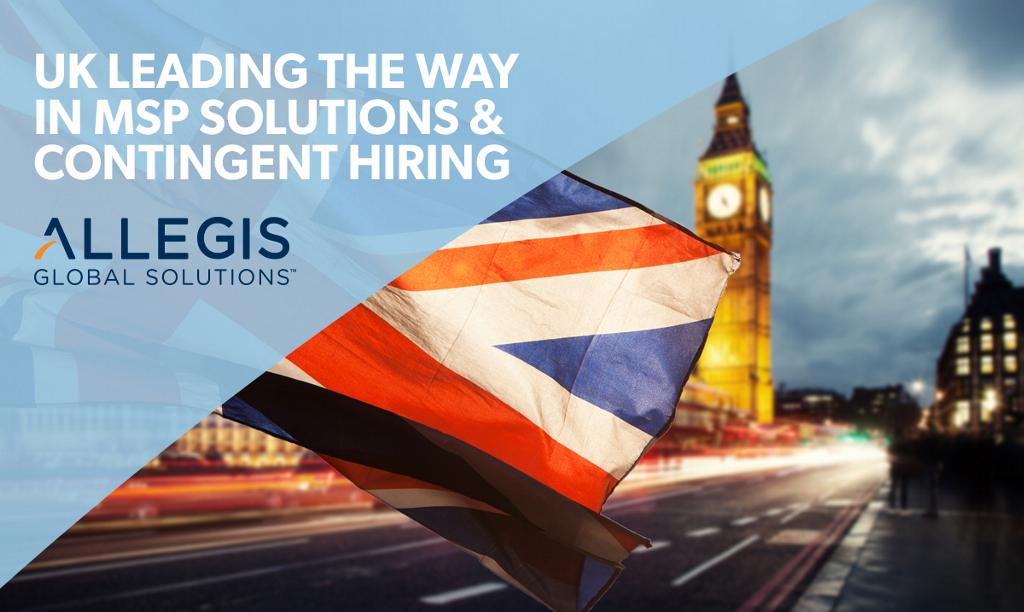 UK leading the way in MSP solutions and Contingent Hiring
The UK is one of the most mature markets in Europe for the uptake of managed service provider (MSP) solutions for contingent hiring and recruitment.
As a result, UK companies are adept users of MSP services, as many have embraced the flexible, efficient and labor-saving benefits that MSP solutions can provide.
Comparing the UK to Europe and beyond
In comparison to the rest of Europe, the UK is leading the way in terms of adopting new and innovative approaches to talent management. This means UK businesses are seeking new ways of identifying, attracting and onboarding talent in what is a highly competitive job seeker environment.
At present, the UK is spending the third-highest amount on contingent staffing services anywhere in the world, behind only the US and Japan. This is despite the fact that total employment in the UK stands at just 70 percent of the level in Germany, and is just 10 percent higher than France. This highlights how businesses in the UK have been quick to realize the benefits of contingent hiring, and now many are turning to MSPs to streamline their talent management practices further.
Meanwhile, a strong legacy of offshoring continues to be witnessed among UK businesses, and MSPs can be well-positioned to fulfill this need for UK firms. It means companies are acclimatized to the need for increased contingent hiring, enabling them to fill offshore positions that tend to be more contract-based than permanent.
Moreover, a growing number of UK businesses are now utilizing MSPs at a strategic planning level to manage relationships between other third-party partners - ensuring smoother workflows and further demonstrating the benefits of operating in a mature MSP market.
Challenges remain for UK MSPs
A scarcity of critical skills remains one of the greatest challenges facing UK MSPs at present, as talent shortages continue to be witnessed in many industries. However, this is an issue not just in the UK, but around the globe. MSPs must therefore employ innovative and effective measures to support companies in offsetting this challenge, or face a future of continued talent constraints.
Brexit is another concern that UK MSPs must now consider, but it needn't be the doom and gloom scenario that many predict. After Brexit, the UK will still require access to highly-skilled staff from within the EU (and vice versa). It's therefore unlikely that significant restraints will be placed on the movement of in-demand staff between the UK and Europe; but as yet, no-one knows for sure.
What may be a more pressing concern for MSPs is the continued low levels of GDP per capita witnessed in the UK. Measures to boost employee productivity and efficiency must therefore now be a top priority, with the UK ranking poorly at present against other European nations in this regard.
What does the future hold?
Mature talent management strategies being employed in the UK and elsewhere mean there is an intensifying race to determine best practice for the good of the European and global MSP market as a whole. Achieving this goal will enable UK companies to better offset risk in the face of issues like highly competitive recruiting, the uncertainty of Brexit and poor productivity, but it can only be achieved through ongoing engagement between MSPs and their clients.
In the end, lessons that can be learnt through the mature nature of the MSP sector in the UK include the need for competing nations to expand their horizons from the traditional approach to full-time, permanent hiring. Doing so can open their eyes to the enhanced flexibility, efficiency and opportunities to capture talent through contingent staffing that continues to help many UK businesses to flourish.
You can find out more about the potential benefits of engaging an MSP solution to help meet your future recruitment needs, and the wide array of bespoke MSP options that are available, by visiting the AGS website.