Total Talent Management: The key to universal access to talent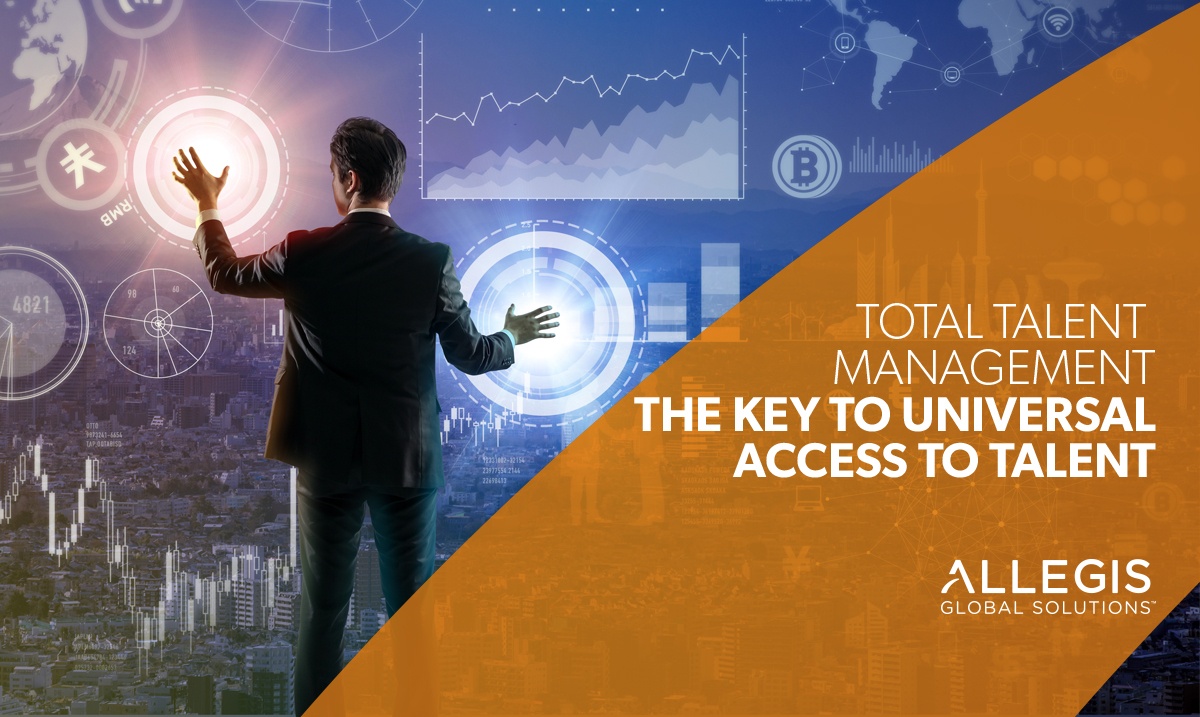 While the concept of Total Talent Management (TTM) has been around for several years, it remains the same amorphous, abstract concept that it has been since first emerging as one of those trendy talent topics some five or six years ago.

Macroeconomic and global workforce trends have undergone dramatic change in the intervening years, and a continuing lack of supply for skilled available talent seems unable to keep pace with an exponential rise in employer demand.

Indeed, it was not too long ago that employers could essentially dictate - and deliver - a TTM solution from the top down. However, the balance of power has since shifted towards that talent itself - a seismic change that has altered not only the landscape of the staffing industry, but also many of the fundamental assumptions inherent to the very concept of TTM.

Workforce trends impact TTM

Workers, of course, are more mobile than ever. Global retention rates have slipped to an average of just under 3.8 years, representing a one-year drop in the past five years alone. At the same time, new platforms have evolved. From Uber to Upwork and beyond, these businesses have disrupted the traditional staffing model - a trend that looks likely to continue for the foreseeable future.

There's no doubt that workers today have more options than ever before when it comes to finding roles and once they do find that work, they have the prerogative to decide what, exactly, they want that job to look like.

Whether freelance or temporary, contractor or consultant, part-time or FTE, the demographic of employees behind the blended workforce has evolved. As a result, so too have the challenges and complexity inherent to achieving true TTM.

Changing attitudes to talent cloud the agenda

While such seismic shifts have irrevocably altered the workforce landscape, the ecosystem of talent technology strives to keep pace. Until now, these platforms have existed separately for human resources and procurement teams managing internal, traditional employees and those focused on finding external, contingent workers.

Technology has made it more or less impossible for any organization to see the bigger picture when it comes to TTM. However, it must be at the center of any integrated and impactful strategy to ensure that companies engage the right blend of workers, at the right cost and the right time.

Categorizing contingent and full-time workers as "separate but equal" from a systems perspective carries with it some fairly obvious risks.

Increasingly, contingent or non-traditional employees possess more mission-critical skills or work on higher-profile, higher-impact projects than ever before. This has become a particularly prevalent phenomena, as retraining or redeploying traditional workers to address rapidly evolving, dynamic needs and to keep pace with the speed of business today is impractical, if not impossible.

Breaking down barriers to achieve success

Of course, as we become ever more reliant on our contingent workforce - and that blend of workers becomes an inextricably interwoven part of the fabric of most global employers - if we expect contingent workers and employees to seamlessly partner on projects and teams to achieve optimal business outcomes, we must have the same expectation of our systems.

For TTM to move from ideation to realization, we have to break down the barriers separating HR systems - built largely to attract, engage and retain employees over the long term - with procurement systems, which often view workers as resources to be planned rather than people to be managed.

The choice of either engaging procurement for contingent workers or engaging HR for traditional ones is a choice no hiring manager or organizational leader should make before knowing all the sources, costs and channels available to them.

If the goal of both functions is reducing associated risks and liabilities, while maximizing value and realizing ROI, then it is imperative for HR and procurement to come together, to break down silos and integrate spend, strategies and systems.

Speak to Allegis Global Solutions today to find out how we can help you achieve Universal Access to Talent.