Top trends in talent acquisition: Personalization and Automation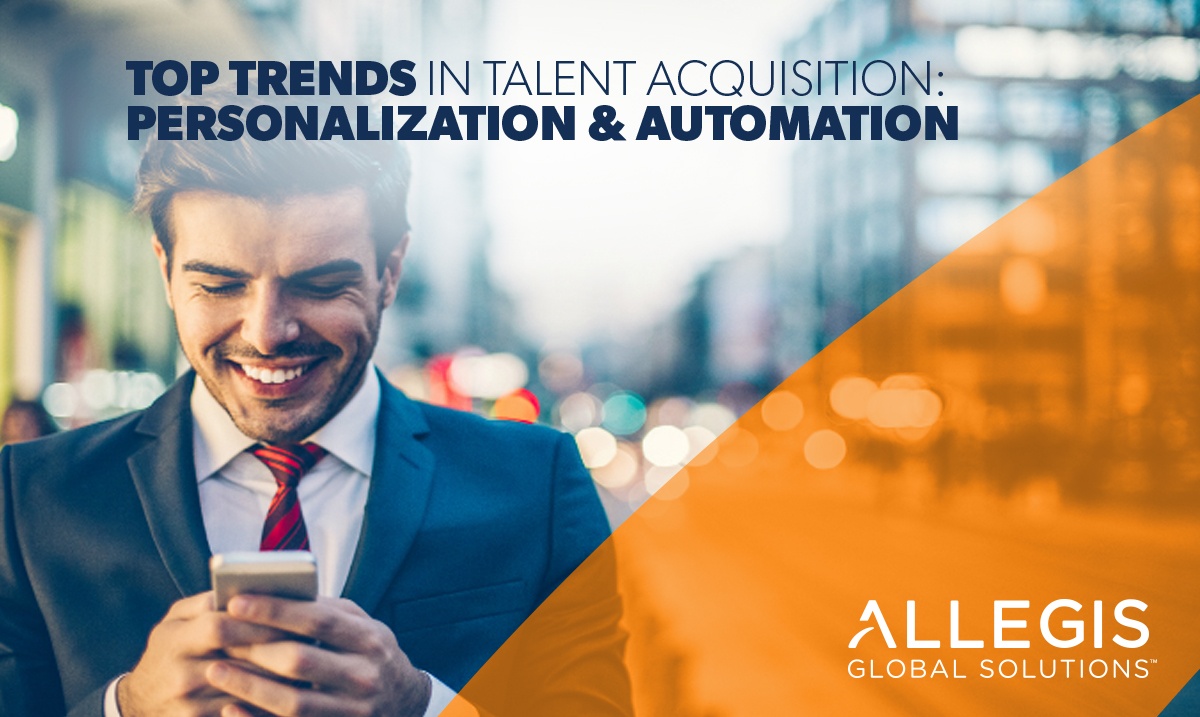 Recruitment methods are changing all the time and in today's fast-paced world of business, it always pays to stay abreast of the latest developments. With that in mind, one of the most prominent trends right now is the drive towards increased personalization of the recruitment experience for the benefit of candidates and employers alike.
New technologies are coming to the fore that will change the way recruiters interact with clients and candidates. Here, we examine the growing importance of taking a personal approach to the process of hiring, and how this could pay dividends for businesses in the years ahead.
Why is personalization important?
Gone are the days when mass email shots and generic automated text messaging would play an effective role in candidate contact for new hires. In today's workforce, people are after a much more personal style of communication to make them feel valued and ensure they come away from the recruitment process with a positive experience.
Irrelevant and unrelated messages can be a turn-off for individuals when engaging with a prospective new employer and therefore making this contact as personal as possible is now the goal.
How tech makes increased personalization possible
The use of new technologies is nothing groundbreaking in the recruitment sector, with brands having made use of the latest innovations to streamline the management of their talent function for years. However, what is intriguing is the current rapid uptake of artificial intelligence (AI) that can help to create a more personal experience for those applying for positions.
Systems are now in place that can use automated responses and timetabling to provide client updates, feedback and appointment planning in a manner that ensures even the most tech-savvy applicant will think they are speaking to a real person. This is great news for businesses and recruiters too, as it frees up time that would otherwise be spent on admin.
Automation can enhance engagement
Moreover, AI and machine learning are paving the way for a more adaptable recruitment function for many businesses, ensuring they are being matched with candidates who demonstrate not only the right skills and aptitude to succeed, but also the appropriate character.
Cultural fit remains one of the strongest predictors of candidate success when hiring, as individuals who align to the values of an employer brand will be more engaged. The value of being able to identify those candidates who demonstrate key traits and ideals early in the recruitment process can therefore pay dividends for businesses in the long run.

You can

find out more about how AI and machine learning are transforming the workforce

by downloading our whitepaper today!