The UK is solving unemployment - but what does this mean for talent acquisition?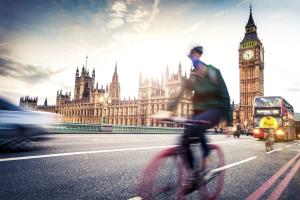 It seems the dark days have passed for the British economy. In July, figures released by the Office for National Statistics (ONS) revealed the country's gross domestic product (GDP) reached a level that exceeds the peak achieved before the onset of the financial crisis in 2008.
From a business perspective at least, the UK is returning to prosperity and a big part of this improvement has been a fall in unemployment. According to the latest ONS figures, some 2.12 million Britons were out of work as of May 2014, bringing the unemployment rate down to 6.5%.
This is the lowest level recorded in close to six months and shows good progress has been made since 2011, when the number of people out of work peaked at 2.7 million, a figure that was the highest seen in nearly 17 years.
Such statistics are even more impressive when compared with Britain's European peers. The latest figures from the European Union show unemployment in the euro area stands at 11.5% - close to double that of the UK. Britain is even outdoing Germany, which had an unemployment rate of 6.7%, according to figures released for July and this possibly suggests the Centre for Economics and Business Research's prediction that the UK will overtake it to become Europe's leading economy by 2030 could be starting to prove accurate.
Considering this impressive performance on the unemployment front, it is tempting to suggest Britain may well have found the solution to this problem that has blighted the EMEA region for the best part of six years. Indeed, one of its innovations - the Funding for Lending Scheme, which gives banks access to extra funding, provided they pass it on to businesses - is now being aped in Europe with the European Central Bank having announced a similar initiative following its June policy meeting.
The impact on talent
There can be no denying great strides have been made in tackling unemployment in the UK, but what does this mean from a talent acquisition and management perspective? When it comes to the former, a greater number of people in work naturally means that more employers will need to tempt candidates away from their existing position. The latest report on jobs from the Recruitment and Employment Confederation (REC) and KPMG revealed June saw a record fall in the availability of permanent staff. As a result, wages have started to increase, with the month seeing salaries for full-time positions rise at the fastest pace since records began.
Organizations will need to offer more than increased pay packets to succeed in this environment of employment, however. With key skills still in short supply, the balance of power is increasingly shifting away from employers and towards employees and this means businesses need to provide as attractive a workplace as possible if they are to entice staff away from their competitors.
This requires creating an appealing employer brand, supported by a strong employee value proposition, and providing candidates with the kind of working environment they want. For example, an increasing number of people are moving away from the traditional, nine-to-five method of work in favor of a more flexible approach. Contingent and temporary workers accounted for a significant proportion of the increase in employment that has occurred over the past few years and research from the REC has revealed 36% of Britons have worked as a contractor, freelancer or agency worker at some point in their career. A further, 41% said they are considering this as the way forward for their career.
According to a study from PwC, only 14% of workers want to work in a traditional office in the future, while one-fifth of the workforce is forecast to be contingent by as soon as 2022. Employers must take note of these changes and adapt to them accordingly if they are to attract, and retain, the best talent.
Challenges remain
Another pressing concern in the current environment is skills shortages. While more people are in work, there is still a shortage of individuals with certain skills that employers desperately need. The REC found close to a third of organizations are worried about their ability to fill technical and engineering jobs as there is simply not enough talent on the market. It warned this skills shortage has the potential to disrupt further economic growth and for employers, this means ensuring they are attractive to potential candidates is doubly important if they are to attract those skilled candidates that are available.
The UK has taken great strides towards solving unemployment and that is a positive for the country as a whole. However, challenges still remain when it comes to recruiting and retaining the best staff, and this means a strategic approach to talent acquisition and management is as important as ever.