The "Side Hustle" and the Gig-ification of American Employment
January 22, 2019

By Elizabeth Maldonado
Contingent Workforce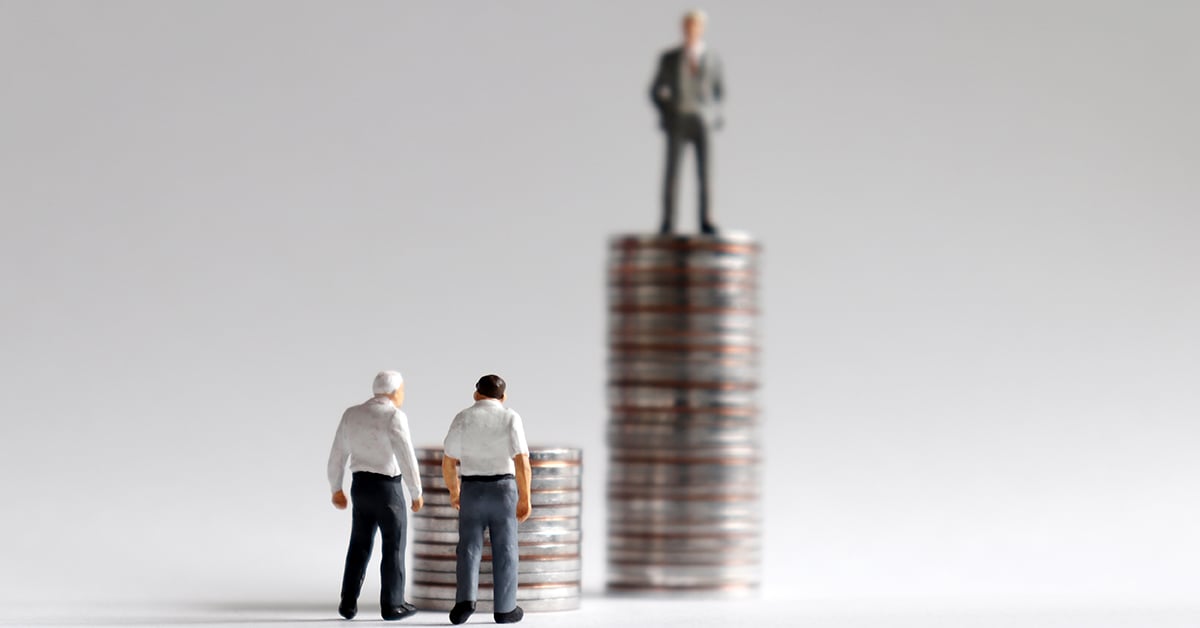 Texas isn't known for its public transportation system. I've taken my share of Lyft rides, as a result. I'm that annoying passenger who sits in the front seat and asks the driver interrogative questions, proud to finally put that journalism degree to good use.
The first thing I ask them is how long they've been driving for Lyft. Usually, the answer is "a couple of weeks." Most drivers I talk to — in this very informal survey with a statistically irrelevant sample size — have just signed on to take advantage of a sign-on bonus they discovered on social media.
"Do you drive full time?"
Almost always, the answer is no. I met one driver who was a full-time employee with the Department of Homeland Security, but was moonlighting with Lyft to make ends meet. His coffee cup had the DHS seal and his eyes were tired.
Behold the new American Dream: working 2 — sometimes 3 — jobs to meet basic needs. It's no wonder why Uber or Lyft are always just part of someone's employment "portfolio" — a recent study found that 54 percent of those drivers made less than state minimum wages per hour, averaging just $8.55/hour, including tips. The same study found that 8 percent of drivers actually lose money when they work.
A recent study by Gallup showed that 36 percent of workers help make up the gig economy, and a full 25 percent of all full-time workers are part of the gig economy on the side. What once was a rarer opportunity to get ahead by sacrificing nights and weekends is now millions of American workers working more than one job to stay afloat.
Let's compare the gig economy — which Gallup estimated to include 57 million people — to other high-profile industries and employers:
The Department of Justice is the largest employer in the U.S., with approximately 2.7 million civilian employees.

Wal-Mart has 2.2 million employees worldwide.

Roughly 150,000 people work in the U.S. steel industry.
More than 20 times as many people work in the gig economy than work for the largest employer in the country. Meanwhile, those tens of millions of workers are trapped in regulatory gray area — with lower pay, smaller or no benefits, less stability, diminished workers' rights, and far less opportunity to move up the corporate ladder.
Title VII of the 1964 Civil Rights Act protects only employees from discrimination on the job, not independent contractors.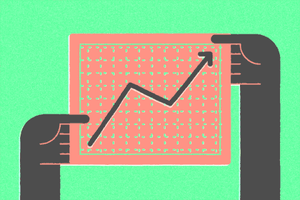 The gig economy is lauded as the future of work, but the future of work looks grim for workers — if that's the case. And, indeed, it is: In a 2016 study by Harvard and Princeton economists using RAND data, researchers found that of 10 million jobs added to the U.S. economy since 2005, 94 percent of them fell into freelance and non-traditional job categories.
Full-time salaried employees might feel safe from the trend. It's easy to think we'll always be secure when we're secure. But almost 80 percent of American workers live paycheck-to-paycheck. Security is a pastime. And the future is changing whether we're ready, whether we have savings, whether we're reskilling for the future — or not. With the rise of automation, outsourcing and the gig-ification of American work, most of the U.S. workforce reports that they are "not confident that the work they do today is likely to exist in 20 years."
Perhaps the gig economy is meant for younger workers. That's what opponents of raising the minimum wage have always claimed about minimum wage work — it's a young worker's game. Turns out to not be true there either. But even if the gig economy was intended for younger workers — with technological barriers, unpredictable scheduling and pay based on hustle — it's being utilized by everyone. And the gig economy has no answers for life: getting the flu, caring for a sick loved one, being hospitalized, having an off day or week — the marketplace for freelance work is brutal and based on a what-have-you-done-for-me-lately meritocracy that salaried workers do not have to contend with.
The idea that one primary job can cover all or most of a person's needs is becoming a thing of the past. There are some working to build workers' protections for protectionless workers — but there are others who don't seem to understand the implication of the gig economy on the workforce today.
"The gig economy is empowerment. This new business paradigm empowers individuals to better shape their own destiny and leverage their existing assets to their benefit." — Those are the words of a Founder — a CEO who doesn't work in the gig economy, but profits from this "empowerment" of American workers. It's no secret that gig work is good for business.
Picture Morpheus, "What if I told you… that you could have employees without all of the legally required protections and benefits for people who work full time?" It's a heck of a bargain for America's employers — but I'm a little lost on the supposed perks for workers. Flexibility, after all, is often a code word for "instability." And "autonomy" can be a code word for "you're on your own."
Independent contractors are considered their own companies under the law, so they are required to provide their own health benefits, 401k accounts, tax withholding, etc. Independent workers also cannot receive workers' compensation if they're injured on the job — they have to sue the company — and many are signed into mandatory arbitration clauses or class action waivers that prevent them from taking their case to the courts. Those cases over injury on the job, wage theft, and other issues have to be settled by the company's own determined legal arbitration process. After all, we know the justice system works best when we get to decide whether or not we did something wrong.
Some have praised unions and activists for changing conditions within the gig economy, leading to full-time consideration for some workers, but the $1.4 trillion gig economy has a long way to go before it can be considered "the future of work."
Obviously it's good for workers to gain flexibility and autonomy — and if the gig economy can offer that without poverty as a necessary result, then by all means — let's go boldly into that good night. If it can't, then the gig economy isn't an evolution of work at all — it's a devolution, and that might not stop it from becoming the future of work. The future might just be dystopian.
This post expresses the views and opinions of the author and does not necessarily reflect those of Allegis Global Solutions.