The Power of Human Interaction in the Current Hiring Climate
April 22, 2020

By Matt Charney
Industry Trends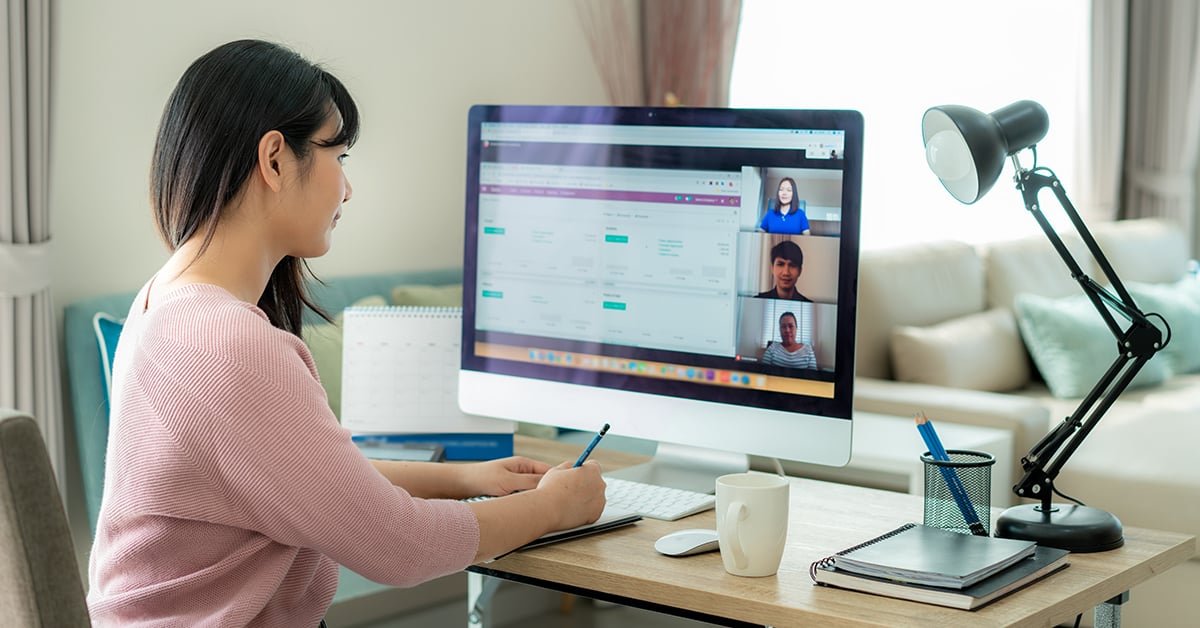 As we all know, AI (and related taxonomy) has become an increasingly pervasive part of the talent acquisition landscape. But even the most sophisticated algorithm in the most advanced instance of any talent management product couldn't have predicted COVID-19.

A near-total disruption of the global human capital supply chain was both an anecdotal and actuarial impossibility in the age of talent on-demand, recruitment process automation, and most things AI-enabled.

Today, it's kind of cliché to talk about "high touch beats high tech," or "personalization beats automation," but even just a few weeks ago, the recruitment industry did get one thing right: people are more powerful than machines. It turns out, automation and AI weren't the impending doom we should have been worried about; technology can be a disruptive force when it comes to hiring top talent, but ultimately, and perhaps inevitably, we learned that personal interaction is, indeed, a much more powerful force than any recruiting software or hiring solution.

This lesson is hard-learned, but it's one worth noting in the age of self-isolation: as every recruiter is probably too acutely aware, hiring doesn't happen without human interaction.

Technology can make the business of recruitment infinitely easier, of course. Unquestionably, the ubiquity of talent technology has led more effective or efficient hiring processes, better candidate experiences, and recruiting's move from cost center sidelines to the top strategic imperative in pretty much every C-suite out there, enabling better matches between jobs and candidates.

Here, predictive analytics and machine learning tend to deliver as promised. In a litany of studies, matching capabilities are highly correlated (statistically speaking) with improved employee productivity, engagement, worker satisfaction, and, ultimately, bottom-line performance.

But, as is increasingly obvious these days, technology, like data, has its limitations. Mainly, stuff like candidate stack ranking, programmatic job advertising, or targeted employer branding which doesn't really matter that much when companies aren't hiring.

We've seen anecdotes about the hundreds of thousands of open positions at companies like Amazon, Wal-Mart, or Costco created by COVID-19-related demand, but outside of healthcare – which has always been impervious to external market conditions – the jobs that still require recruiting don't require the type of recruiting most corporate recruiters are capable of.

Shameless plug: this is why so much of high-volume, high-turnover hiring is handled by RPO companies whose operational and process design expertise can be sustainable for hiring at any scale.

That means that not only are RPOs uniquely equipped to handle the influx of hiring in what was until very recently an increasingly competitive, candidate-driven market. RPOs can also adjust headcount, budgets, and resources based on real-time hiring needs, rather than by annual projections, rendered more or less moot, or workforce planning because no workforce plan could plan a workforce for a crisis as pervasive or profound as COVID-19.

Until this whole thing is over, none of us, from leading data scientists and labor economists to the "thought leaders" and "influencers," knows how long this is going to last. Public policymakers and epidemiologists have different estimates, and employers, and their workers, have no concrete answers to when the world of work is going to return to some semblance of normalcy again.

The one thing we can tell you is, it's never going to be the same again.

We know you have questions. We may not have all the answers, because no one does right now. What we do have is the experience of having been here before. See, here at AGS, we've weathered some of the worst employment storms our economy has seen.

From the dot-com burst to 9-11 and the Great Recession, we've seen what happens to hiring during a downturn, and the seismic staffing shifts between bull and bear markets that are inherently intertwined with the cyclical economy. We've learned that if you know the people, know the business, and know your data, you can handle even the greatest of unknowns – COVID-19 included.

A lot of people can tell you what to expect, or what's next for recruiting and hiring. We can't do that. No one can. But we can promise we'll always be honest, transparent, and upfront with recruiters and employers because when we say that we're partners, we mean it.

We're ready for any hiring freeze to thaw, and we're ready to turn on the pipelines we've already built to help drive hiring success, today and tomorrow.

And as a final aside, there's an entire canon dedicated to what a recent webinar summarized as, "how to keep hiring for global talent teams during the COVID-19 crisis." If you want a reliable resource, we'd recommend checking out our COVID-19 Resource Center that the experts here at AGS have compiled.