The importance of a streamlined and informative applicant experience
August 04, 2017

By Kristin Shulman
Talent Acquisition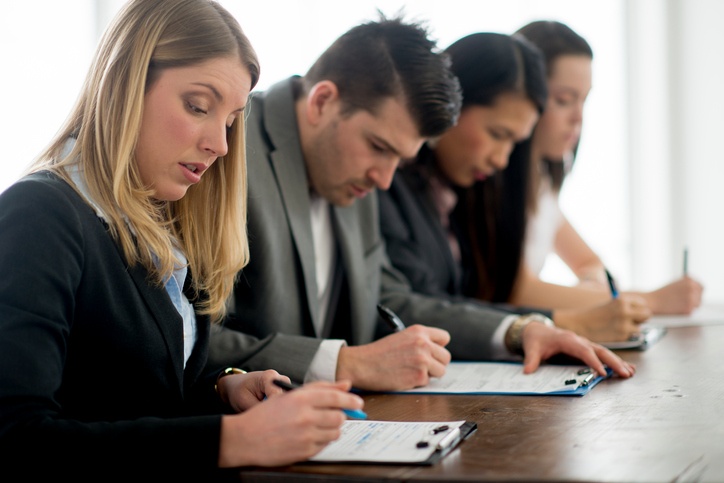 Candidate experience has become a bigger deal in recent years, in a world where the internet has made it easier than ever for your talent pool to find and apply for permanent roles.




A poor experience can have a knock-on effect on your company, as people who may well have been your best candidates look elsewhere if you aren't making it as easy as possible for them to filter out and apply for roles.




According to Software Advice, two of the biggest causes of negative candidate experience are unclear information (93 percent of candidates), and a lengthy application form (90 percent). But these are pitfalls that are easy to overcome if you step back and take a look at what people need, and how your application process ties into this.




Ease of the application process




Are you making it as easy as possible for people to apply? This is the number one question you need to ask as an organization.




People are busy, that's a simple fact. No matter how someone might be trying to push their career forward, from time to time, life gets in the way. As a working mother, I know how hard it can be to juggle family life and a career at home. Given that this is the most likely time for people to be on the hunt for jobs, it makes sense for recruiters to try to be more in tune with the pace of life.




We want to be able to make it as easy as possible for the right candidates to apply for roles. Sure, you might want to know as much information as you can get at the application stage, but if someone has a lot going on - be it hobbies, kids or family - they won't have the time to dedicate.




Making the application phase easier can help with this issue, however. If you put across a simpler and less time consuming process at the early stage, it's more likely that you'll get improved uptake.




For example, it should always be easy for candidates to find the career page on a website and apply for their desired role. If it's not, chances are they're clicking off and looking for a role that fits in with their life.




The timeliness consideration should also bring up more questions about your application process. For example, ask what information is actually relevant. If I'm applying for a job and I'm being asked page after page of questions that don't really matter, am I even going to hang around until the end?




Of course, there's a balance that needs to be struck in any Recruitment Process Outsourcing (RPO) program. It is important that the applicant experience is streamlined, but recruiters still need to be able to capture all of the information they require to make the right call.




Yes, we always need to simplify the applicant experience, but it needs to be done without dumbing down the information the RPO needs.




AI use and streamlining processes




I'm a big fan of technology. Whether it's having the countless playlists that I have set up as the soundtrack to my day at my fingertips, or keeping up to date with the latest who's who in the world of hip hop, technology has helped me strike a perfect work-life balance.




This love of technology, which I'm sure we all have, rolls over into the world of recruitment as well. Artificial intelligence (AI) and technology have a huge role to play in making sure the applicant experience is on point.




There's no need to fear the role that technology plays in recruitment. After all, do you really need people dealing with every query? Remember, people are busy, and when you rely on human interaction, it can slow the process down.




It's more important that people get the right answers in a timely fashion. Chatbots (simulated conversations through computer programming) have become one of the most powerful tools in RPO for this reason.




Bots such as Olivia, Mya and XOR are used to answer questions automatically and pass information on to candidates, and they can actually save recruiters up to 70 percent of the time they spend on such tasks.




This can cut the time it takes to get a response to a potential candidate down from two days to just two minutes, and you can imagine what sort of impact that has on the number of applications you get coming through.




At the end of the day, it's important that we get all the info we need when someone is applying for the job, but we also need to respect that everyone is busy. We all want to have the ideal work-life balance, and to be successful, recruiters need to find a way to slot into that instead of obstructing it.


To find out more about technology in RPO, read our whitepaper on the

growth of AI in permanent hiring

.