The Expanding Use of Flexible Work Models
February 25, 2019

By Craig Fisher
Industry Trends
Today, the full-time permanent position is not the only viable or preferred career option for every professional. Workers of all backgrounds are adopting flexible work styles, whether operating as contractors or working through organizations that outsource their services to clients. These types of work present challenges for many employers who struggle to fully leverage available models to best suit the work to be done.
In Allegis Group's New Meaning of Talent survey, 75 percent of 1,000 HR decision-makers say their organizations recognize the importance of strategically evaluating how work gets done, whether through permanent employees, contractors, statement of work, or outsourcing. Only 56 percent of organizations use different engagement models to their full potential, leaving a full 44 percent of companies falling short when it comes to utilizing all worker types. Further, 39 percent of HR leaders cite effectively using multiple engagement models as a challenge, while only 21 percent have a holistic view of their workforce engagement options.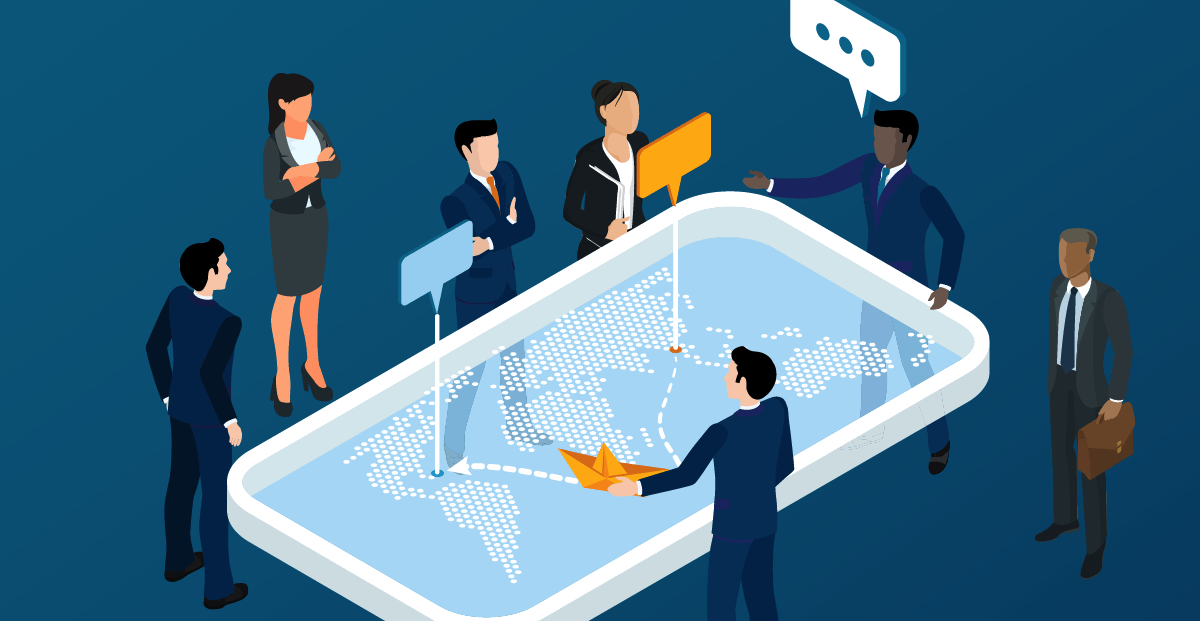 Apply Four Considerations to Determine Optimum Work Models
The solution for effectively leveraging work models lies in a consistent and repeatable process for arriving at optimal decisions. First, assess the strategic importance of the needed skills. Only 43 percent of HR leaders say they always consider this aspect. Second, think about the length of need. Only 40 percent of employers always include the length of need in their decision-making. Third, ask how well is the organization equipped to manage and guide the people with the skills internally. Only 43 percent of HR leaders say the ability to manage talent is always considered in their organizations' decisions. Finally, the availability of the skill matters in the decision, yet only 37 percent of companies always include availability in their decision-making.
These four factors can influence the talent decision in many ways. For example, if the skill is not a core competency, engaging a contractor for three months may be more cost-effective than trying to fit the job into a permanent employee role. Examples could range across all fields, from hiring a finance and accounting professional who can manage an audit to engaging a marketing specialist to launch an online campaign or expand a commerce site. Another example may be a desired skill that is not a core competency but is important to the company on an ongoing basis. Here, a manufacturer may not specialize in building maintenance or an online retailer may not specialize in managing call centers or help desks, but both need these skills as part of their businesses. In these cases, hiring vendors with an outsourced arrangement can fill the need.
Another example of a work model choice is a common situation when the skill is needed to accomplish a core function, yet there is little capacity to manage that skill in-house. For example, an organization may need to create a new manufacturing process and open a new facility for a product launch. The person needed to lead the transition may be required to have the technical expertise to set up new processes, which does not fall into a current role within the organization. Consequently, the employer may choose to engage an interim leader on a temp-to-perm basis, determining as the project unfolds whether the resource is needed as an employee or if the project is better supported by outsourced or contractor services.
In all cases, a flexible approach provides an advantage when securing talent, particularly for contractors and other flexible workers, but a traditional employee may benefit from the same level of flexibility. Employees may be offered opportunities for remote working, setting their own time and locations just as contractors may do in the same situation. Many innovative technology companies are putting flexibility into practice. For example, Stack Exchange, a network of online question and answer sites, conducts thorough interviews to ensure quality of hire and then gives employees control over all aspects of their schedule and complete freedom in approaching their tasks and goals. Total flexibility, however, remains elusive, with only 49 percent of HR decision-makers in the Allegis Group survey claiming their organization has fully adopted flexible scheduling and 40 percent fully adopted remote working. Video conferencing and online chat are adopted at similar rates (by 55 percent and 48 percent of companies, respectively).
While there is much room to improve flexibility for employees, HR decision-makers also cite anxiety over the potential, negative consequences of a digitized and flexible work model. For example, 24 percent claim employees may find it difficult to build relationships when working remotely. Twenty percent are concerned that their organizations do not have the updated/fast technology to support these practices. Sixteen percent believe flexible workers may have trouble embracing the culture and create challenges for scheduling meetings. Finally, 14 percent of HR decision-makers believe remote personnel may run the risk of being overlooked for promotions. Each of the issues has validity, and as organizations increasingly build digitization and flexibility into the work experience, these potential concerns will require attention.