The evolution of SOW: 4 keys to successful services procurement
September 28, 2016

By Jon Kesman
Procurement Management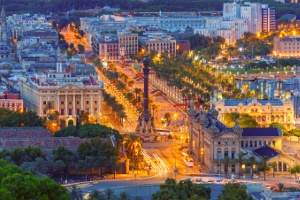 <

Contingent workforce management programs have changed. Having worked on both the procurement as well as the provider side in this space, I have seen the Managed Service Provider (MSP) market mature and its value proposition evolve first-hand. Next-generation MSP solutions have moved beyond operational efficiencies and temporary spend optimization toward full lifecycle spend management of complex services categories.

Services procurement solutions, also referred to as Statement of Work (SOW) programs, have also changed. Everest Group research has validated that procurement best practices are becoming more important across the board, with the function increasingly prominent across countries and business units, rather than in headquarter, key markets alone, and continually seeking ways to bring value to the organization.

As a result, services procurement is becoming a strategic outsourcing solution in its own right and not necessarily just as part of a wider MSP program. To meet this demand, Allegis Global Solutions (AGS) has recently launched a standalone services procurement offering, which is the first of its kind in the European market, and is increasing its scope and focus on services procurement solutions for our clients.

Our objective is to help procurement leaders better manage what can be a complex area of spend by delivering a comprehensive level of visibility and control. By outsourcing tactical and some strategic elements of the services procurement lifecycle, your internal resources are free to focus on areas where they can deliver incremental tangible value.

If an outsourced services procurement solution is to achieve these goals, there are four key factors to consider:
1. Complementing culture
A strategic services procurement solution should be adapted to suit your business' overall objectives and culture around compliance. There can be no one-size-fits-all approach if genuine value is to be delivered.
2. Understanding program management support
The level of support provided by a services procurement solution also needs to be tailored to the specific needs of your organization. Whether it be a more basic model that focuses on resource tracking or a full source-to-settle program, your solution provider should work alongside you to determine which level of support will deliver maximum value for your organization.
3. Considering the funding model
While the supplier-funded model that is traditionally used for MSP solutions is a possibility and a model that is increasingly embraced by suppliers, the differing value proposition of a services procurement solution means that a client-funded model may be worth considering due to the return it can provide. This may not seem as attractive an option as having costs absorbed by the supply chain, but, by allowing you to attract the best suppliers, who may not initially see the value in funding the program themselves, can prove more cost-effective in the long term.
4. Ensuring best-in-class implementation
The implementation process is fundamental to the long-term success of any procurement transformation or outsourced solution. Taking all of the factors above into account, your service provider should work alongside you to ensure any potential obstacles are identified and addressed to prevent them from becoming bigger issues down the line.
To find out more about the evolution of services procurement and how AGS' solutions can deliver visibility, cost savings and more, register to attend our session at the SIG Fall Global Executive Summit in October. We will also be discussing the subject at the SIG Symposium in New York on September 29th. In the meantime, feel free to reach out to us with any questions about what an outsourced services procurement solution can do for you.