Grand Slam: Acing The Candidate Experience.
July 13, 2018

By Benjamin Blair
Talent Acquisition
Wimbledon and The World Cup have brought out our global competitive sportsmanship once again. There's nothing quite like the world of sports to get us thinking in terms of winners and losers. We may find ourselves identifying with Ricky Bobby's mantra: "If you ain't first, you're last."
However, second place in any championship doesn't leave the court empty-handed. The victor doesn't vanquish, after all, and there are notable monetary and social benefits to being second-best and third-best — even to have made it at all.
I could keep making tennis puns all day, but the point is that if you can't keep the rally going with your candidates, you aren't going to be winning any points off your competition. Keeping your candidates in contention for the Claret, however, requires using technology to your advantage.
Like VAR or electronic line judges, while rules of the game haven't changed all that much, changes in tech have forced recruiters to rely less on human judgement and more on automating tightly controlled, highly repetitive human tasks. Candidate experience, similarly, has become the match serve for resourcing everywhere. It's only one point, but everything is at stake, really.
"...recognize that the candidate experience lifecycle is constantly changing and evolving at a rapid pace as a result of technological advancements. In order to sustain a competitive advantage, companies must be proactive in continuously adapting and changing their candidate-experience model in order to disrupt the traditional practices that influence the job seeker perception of your company." - Ted Diaz, Talent Acquisition at NBCUniversal Media
The problem is, without the right technology in place to find the right doubles pairing between candidate and hiring manager, you're never going to get past the first round, much less survive a fortnight of fierce competition.
It's winner takes all, and even Federerer or Nadal on their best days couldn't advance if they were playing with wooden racquets and their opponents were serving with graphite composites. Talent without tools will only get you so far (one Anna Kournikova comes to mind).
So how do you serve up aces instead of continually hitting into the net?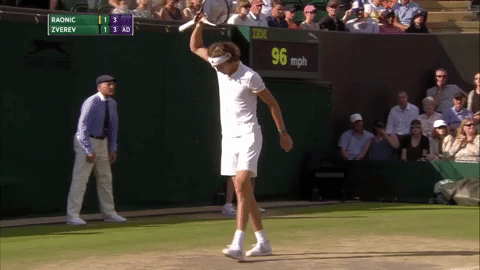 The digital age has brought around a revolution in how candidates can apply for jobs. This makes the candidate experience and the user experience analogous, and like any top rate doubles team, winning requires both sides to step it up to have any chance at all. At best, a better UI/UX throughout the candidate journey and taking a design thinking approach to application processes will help any employer hold serve and break the competition.
As people spend more time online, a trend that the "digital natives" of Gen Z will only accelerate in the workforce, any business that can't serve up an ace every time when serving a candidate experience is going to end up eating grass, not drinking champagne at center court.
As technology improves, so too does performance. This means that increasingly, the competition for top talent is evolving to better meet the changing expectations of job seekers. Gone are the days where we were satisfied with dial up connections, getting a couple bytes a minute through our phone lines.
Those look as outdated as Andre Agassi with long hair to us now; instead, we expect the fastest and most cutting edge equipment out there. The bigger your sweet spot, the better chances you have of hitting winners. We expect instant gratification, which is why employers have to stop sending back lazy lobs and start trying to go for the slam for each and every point in play.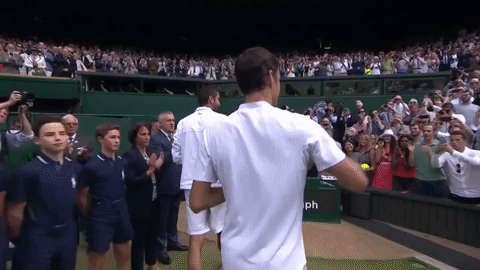 Candidates, like tennis players, are willing to go through a rigorous and intense process - and as long as Wimbledon may last, the fortnight is far faster than most hiring decisions - but the rewards at the end have to ultimately be worth the effort it takes to outlast the rest of the field and take home glory.
For the world's top seeded players, winning a Grand Slam event is obviously worth the blood, sweat and tears involved, but if simply making it into the field involved filling out the same amount of paperwork and byzantine processes that the average entry level role involves, then there's a good chance few would ultimately even enter the competition to begin with.
They'd just wait for the next tournament, because when you're talented, you have the luxury of selectivity. You want to make it easier for Venus Williams or Andy Murphy to get in front of your fans, not keep them out with terribly inefficient entry requirements (leave that to the major golf events).
Speaking of efficiency, when your ball placement is exceptional, your opponents can't make up the ground they need to even attempt to stay in play. Knowing where to hit it, and the proper spin required to get it there, is where technology really comes in.
Chatbots, for example, are improving candidate experience by offering some level of interactive support when candidates are in the process of applying.
Chatbots can be used to simply answer questions on your company or available jobs, to guiding candidates through an application process. Chatbots can even arrange interviews, easing scheduling woes, and ensuring that the field always has the top players seeded and ranked properly. Done properly, chatbots help keep any rally going until an employer sets up their shot.
With Generation Z coming up through the ranks, this type of interaction is going to become more popular. In fact, one of our clients here at AGS saw an increase of 200% in completed applications from the traffic entering their career site simply by installing a chatbot. Think of it as the Federer or Steffi Graf of HR Tech - when the playing surface is fast, their reaction time makes them essentially unbeatable.
Speed of play does matter, and people get bored when matches have no sense of urgency and it's nothing but lobs and lets for a full seven sets. Similarly, your candidates are probably getting tired of the massive, exhausting rally that is surviving your application process.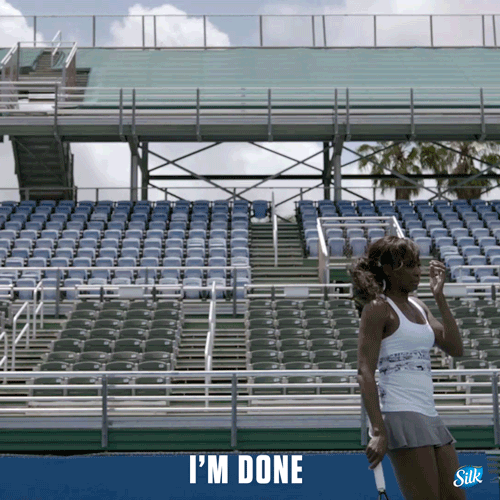 They want to get through the match and to the next round as quickly as possible, so if you're lobbing pointless, lazy questions for candidates to return, chances are they're going to probably pack up and pull out from the competition pretty quickly, because the best talent has a choice of whether or not they're willing to play their game by your rules.
Top performers rarely are, which is why if you want Wimbledon caliber players, you can't use Mario Tennis rules. Although watching Venus Williams backhand an exploding turtle shell would be worth watching, admittedly. These A players expect to be recognized as elite and treated as such - not relegated to the locker room, waiting for the court to open up eventually.
Chatbots make sure that at least these A players get in a few practice rounds to keep them engaged and ready to play when it's finally time for their shot at Center Court. There's also new technology out there to make every stage of the application process as efficient as a Lendl backhand or a Sampras serve.
Besides chatbots, there is technology out there like HiringSolved, which, like tennis, is all about winning matches - in this case, between candidates and jobs - as well as sophisticated recruitment marketing platforms like Smashfly and onboarding solutions like Emboarder that will take your resourcing game to the next level, from tour qualifier to Grand Slam champion.
They're like PEDs: they're easy ways to up your quality of play without really doing any extra work other than getting them integrated into your system.
And with the market the way it is these days, every TA process could probably stand to go on steroids. Because if you're not relying on every advantage available to win against the competition, then don't even bother competing. You'd be better off staying home watching a mediocre Kirsten Dunst movie than trying to actually take home glory at Wimbledon - or anywhere else, really.
Of course, walking the walk is one thing, but don't forget about talking the talk, employer branding experts. After all, John McEnroe won three Wimbledon titles and married the lead singer from Heart. Of course, he was also the first player to use a composite racquet, so there is one final argument for staying on the cutting edge of technological capability, too.
Cheers.