Talentnet 2018: Keep Recruiting Weird.
February 28, 2018

By Craig Fisher
Talent Acquisition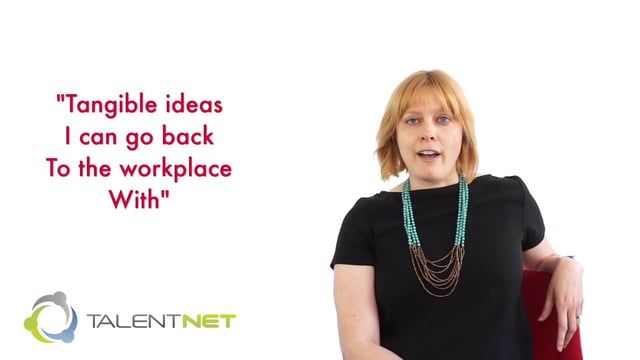 South by Southwest (or SXSW, as it's more commonly known), the world's largest music, interactive media and film festival, is a one of a kind experience by any measurement, but let's face it, it's not one that we, as recruiters, get most of the time.
Those of us who are early adopters spend most of our time talking the basics of tech and building business cases on stuff like mobile and social to an often resistant audience of colleagues and coworkers. Those of us who are behind the adoption curve could care less about what's new and what's next.
But recruiters and talent acquisition practitioners who get excited about being on the intersection of our industry and how it aligns with the bigger tech picture shouldn't be left out because our trade shows are more SHRM than #SXSW, and even those shows that do deal with HR Technology have a pretty narrow focus on our pretty niche industry.
That's why I host TalentNet Interactive (in partnership with our sponsors, which this year constitute a pretty killer list of HR Tech companies: Dice, Allegis Global Solutions, SkillScout, Paradox/Olivia, HiringSolved, Matrix Resources, WCN, FairyGodBoss and RecruitingDaily) to coincide with the first day of the world's biggest film, music and interactive media festival.
It's a chance for some of the smartest, most innovative minds from across the talent industry to converge in the epicenter of the nerd world and connect about our little sliver of that world: talent trends and technology.
This year, #TalentNet is back in Austin on Friday, March 9. This year we're going to be holding the event at Whole Foods Market corporate headquarters for the third year in a row, a great venue compliments of recruiting leader (and long time #TalentNet speaker) Andres Traslavina – and this year's line up not only succeeds in representing some of the most interesting, innovative and influential people I know in the talent acquisition industry, but a group (present company included) who do a pretty good job keeping Austin weird.
Click here to see the complete lineup of speakers – I think you'll agree they're all pretty amazing.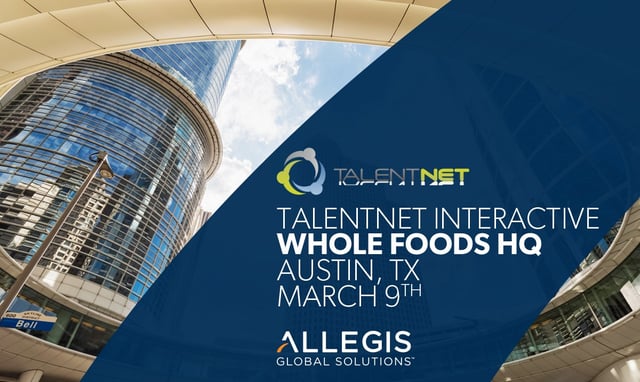 The Heart of Texas: What TalentNet Is All About.
They'll be covering a wide range of topics, but there will be some recurring themes that should surface throughout the day – particularly as it relates to the rapid convergence of marketing and recruiting. The philosophy behind TalentNet is to create a program that will keep our peers in the industry up to date on the latest trends and best practices that those of us who work in both worlds see and hear when working with employers, their talent teams, their technology providers and their marketing counterparts.
This year, we'll be looking at actionable answers to big questions like:
What is Gen Z, and how will the next generation reshape the world of work?
What AI really is, what it's not, and how to keep HR human in the age of automation
How to compete for, and win, the best tech talent
Why are there so many influencers in this industry named Will?
Now that Whole Foods Market is an Amazon company, can Andres and his team hook us up on some discounted Prime memberships or maybe some free Kindles?
Why is TalentNet the oldest, and largest, recruiting event in the Southwest (that one's easy – but you kind of have to see it to believe it – trust me)?
We'll be covering these topics and way more when we dig in at Whole Foods Market World HQ to talk shop, showcase technologies and provide real takeaways to real recruiters that we can all use when we're back at the office at our own organizations.


It's a pretty simple formula: put some smart people together to share their stories, data and tips, put them in a room and see what happens. The end result is awesome, and one of those things where, well, you've got to be there.

But once you are, I'm proud to say, you'll probably come back to TalentNet – almost every speaker and track leader has been a previous TalentNet attendee or supporter (on social or otherwise) who came back to contribute their own expertise and insights to what's become a pretty kick butt community.

And I say that word knowing that's exactly what we've built – our community is a vibrant, close-knit and ever expanding group of recruiting and HR pros who "get it," are helping our entire industry step up and raise its game, and have built lasting business relationships – and friendships – after first meeting in what can only be called the world's weirdest talent technology think tank.

Our sessions are interactive. They're audience-inclusive. They focus on tactical takeaways you can use right now, not high level theory and BS buzzwords that are simply thrown in there to build convermuity and sociallateral.

You don't have to know anything about tech to get some awesome insights you can immediately apply to becoming a more effective recruiting or talent practitioner. You just have to come with an open mind, and we'll take care of the rest.

Oh, one more thing: if you're looking for another stuffy HR conference with CPE credits and paper based feedback forms, look somewhere else. TalentNet is about having fun together, too, because in the business of people, professional success is predicated on personal relationships, and no one builds those suffering through another PowerPoint presentation.

Which is why our annual Dice karaoke after party, which happens right after the event, is worth the trip to #TalentNet alone. I mean, where else are you going to see surprise guests like Elvis impersonators and world famous blogger Chris Brogan singing "Tainted Love" in front of a room full of HR professionals (true story, btw)?

So, please join us on 3/9/18 at Whole Foods Market HQ.

You'll probably learn something radically new. You'll definitely learn something useful. And once you're there, you'll see why our weird little #TalentNet family keeps growing bigger and closer every year.

Hope to see you next week. It's going to be awesome. It always is. Of course, I'm biased, but since we've been doing this for a decade now, we must be doing something right.

Like tequila shots before noon. Hey. Just saying.