Talent Landscape for the U.S. Sales Industry
February 03, 2020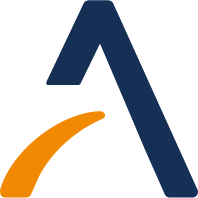 By AGS Market Insights Team
Industry Trends
The ability to influence the consumer purchasing decision or, in other words, the ability to close a sale is imperative for many organizations' success, particularly those businesses whose success relies on continuous purchases from customers.
These organizations realize how detrimental it is to have those with a sales background employed by their organization; however, we are seeing a time in which the demand for sales talent is far higher than the supply.
In the U.S., most of the workforce with this type of skill is employed in companies within the retail, real estate, and consumer goods sectors. However, does this mean that people with sales skills are limited within these industries? What is their usual function? Are there any opportunities other than these industries? With this report, we'll try to answer most (if not all) of these questions and provide insight into the sales workforce of one of the biggest global economies.

Allegis Global Solutions' Market Insights team can provide in-depth research on critical information — such as specific roles, locations, and industries — that will impact your talent management strategy in years to come. Armed with this information, you'll have the necessary tools to help your organization thrive well into the future. Get in touch with us today.