Strategic sourcing solutions to attract Generation Z through Millennial learnings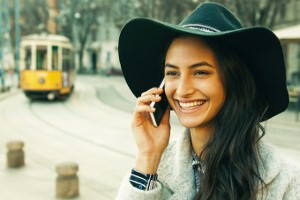 Generation Z is coming. Whether you define this generation as people born in the mid-1990s, onwards or exclusively those born in the 21st century, its members are set to be the next big demographic influx into the world of work.
What does the arrival of Generation Z mean for workforce management and what can we learn from their predecessors the
Millennials
? Read on to find out.
Moving on from Millennials
What sort of employees will Generation Z be? In many ways, the group will represent a continuation of the trends we have seen in Millennials. Take technology for instance. This is the first generation to have never known a life without constant access to mobile and the internet. These digital natives are 'always on' and expect the same from their employer.
Mobile technology is vital for engaging with this demographic. Research from Vision Critical shows the smartphone is comfortably the device most used by Generation Z (it came in second for Millennials), while a Fluent study revealed more than one in three spend between 6 and 10 hours on their phone every day.
Being mobile friendly, both within the workplace and without, will be key to successfully connecting with Generation Z. With such easy access to a plethora of content across a variety of platforms, businesses need to give something if they want to get anything back from this demographic. CA Technologies Head of Employer Branding, Craig Fisher, suggests a
5:1 give-to-ask ratio
for sharing content on LinkedIn and other social channels.
The idea of work-life balance being replaced with integration came to the fore with Millennials and will develop further with Generation Z. Research from Marketo shows 76% of the latter want to convert their hobby into a full-time job, compared to only 50% of Millennials. Some 60% of Generation Z want their job to 'impact the world', while they also have a strong entrepreneurial spirit, with 72% hoping to work for themselves eventually. These figures suggest contracting, and the flexibility and choice it provides, may prove an increasingly tempting career path for members of Generation Z.
I-Manifest
is a perfect example of an organization looking to tap into the Generation Z entrepreneurial spirit and mentality, encouraging young people to use these qualities to pursue careers in creative industries, helping to close skills gaps in the process.
Common goals
With the groups sharing a number of similarities, what can we learn from the way companies approached the arrival of Millennials when it comes to dealing with Generation Z?
Perhaps the biggest lesson is that Generation Z should be embraced. In much of the business world, Millennials were viewed with almost a sense of trepidation. The focus seemed to be on how the demographic would disrupt the status quo, rather than taking advantage of the new perspectives and way of doing things they could bring to the table. We should not repeat this mistake with Generation Z. If we embrace the demographics' nuances rather than resisting them, everyone will benefit. Indeed, Aberdeen Group research shows best-in-class companies are 9% and 45% more likely to hire Millennials than members of Generation X and Baby Boomers for the same openings respectively. Those that embrace Generation Z in the same fashion can also expect to outperform their peers.
On a final note, it's important not to place too much focus on how generations contrast each other. At the end of the day, we still have far more in common than we are different and being too quick to box people off with different labels will not create a successful, collaborative workforce.
With people living and working for longer, the workplaces of the future will be more demographically diverse than ever before. As a result, it's vital that we embrace what makes each generation different while never losing sight of our common goals and focus. For more information, read this blog on
ways to have a successful diversity workforce strategy
.