Social media and next-gen talent acquisition
May 22, 2017

By Kristin Shulman
Talent Acquisition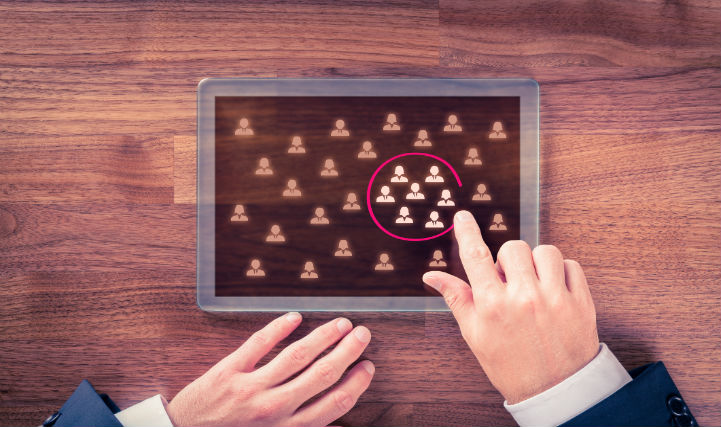 We live in the age of social media, of that there's little doubt. The rise of various social platforms and technologies over the last few years means that such networks have become an integral part of everyday life.
The Office for National Statistics reports that in 2016, 63 percent of adults in the UK used social media every day. Meanwhile, in the U.S., Pew Research Center said that as many as 69 percent of adults are now engaged with social media in some way.
As social networking becomes more engrained in our day-to-day lives, it's no surprise that recruiters have had to adapt to incorporate new ways of communication, information gathering and sourcing in order to ensure the best candidates are brought on board.
Solutions such as Recruitment Process Outsourcing (RPO) can help organizations focus on building robust and diverse talent communities, primed for finding the perfect permanent hire through strategies like Omni-Channel Sourcing with IGNITE technology.
Using social media to engage with candidates
Social media has become a vital tool in sourcing, engaging with, and hiring candidates. In fact, according to The Times, 95 percent of its Top 100 Graduate Employers list for 2015/16 said they had used social media as a part of their recruitment activity.
Socially savvy candidates' increasing presence in the market means engagement with potential hires is a key part of making the right hire.
By engaging talent, recruiters are able to have a direct line to selling the brand and culture, while showcasing open roles and finding the best talent in the marketplace.
Top ways to engage with social savvy candidates and ensure success in sourcing include:
Showcasing the brand: The rise of social media allows brands to sell themselves and their ideals to candidates, allowing them to find people who are a better fit for the company and its culture

Telling the story: In order to engage with a more socially-savvy audience, brands can tell a story, or even use photos, infographics, and videos to really sell themselves to skilled candidates

Engagement: With the rise of technology and social media, it's never been easier for brands and users to connect. In job markets, this can be crucial, allowing candidates to get in touch and speak with the brand at the click of a button
However, there are also important technologies that can help companies find success in an age where candidates are more in tune with social media than they've ever been before.
RPO and technology
One of the benefits of working with Allegis Global Solutions (AGS) as an RPO partner is the fact we value the importance of social media and technology in permanent hiring.
AGS is vendor-neutral when it comes to technology, which means our solutions are evolving and adaptable, so you know that your RPO service will always be able to keep pace with changes in technology that promote engagement.
The speed of technology outpaces the speed of change, so it's vital that any company looking to keep up its engagement and social presence works with an RPO provider that maintains flexibility and exists on the cutting edge of technology's advancements.
Technology tools such as those offered by IGNITE from AGS can also be leveraged when it comes to social media recruitment. IGNITE accelerates talent acquisition through strategic sourcing, making use of technology to improve sourcing and candidate quality and volumes.
This includes social media strategies, with omni-channel sourcing bringing together a number of different platforms and methods of sourcing candidates to create a single strategy that ensures the best talent is always being found, helping to overcome challenges associated with next-gen talent acquisition.
IGNITE also enables organizations to build talent networks in their strategy, meaning they always have an avenue for contacting and engaging with potential hires through multiple, mobile-optimized channels; a vital tool in a world where social media has become so prominent.
Social media has made it easier than ever for brands and candidates to find each other and communicate, but this in itself has created challenges in sourcing the right people. However, effective permanent workforce solutions and the right technology can help overcome this.

To find out more about how RPO can help your brand better engage with candidates, visit our

RPO page

.