So you've realigned your company values - now what?
September 29, 2014

By Jessi Guenther
Corporate Social Responsibility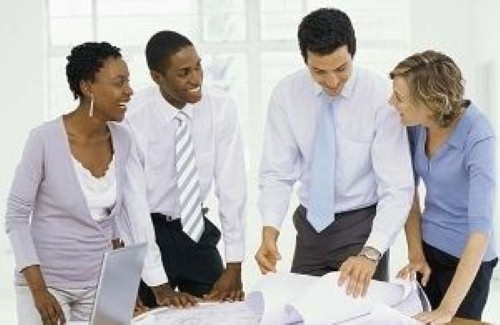 Earlier this year, I discussed the importance of values and the need for organisations to reconsider their key principles to ensure they are aligned with their core aims.
This is vital if values are to avoid being generic stock statements and actually mean something to an organisation and its employees. But what is the next step once this has been achieved? After you've realigned your values how do you ensure the change delivers tangible benefits?
The answer to this question is engagement. A shiny set of new values is all well and good, but if your workforce is disengaged and unwilling to build their working lives around these values the change will have little impact.
Values should serve as the foundation upon which engagement is built. The process of realigning your values will have ideally taken onboard the opinions of employees to ensure the views of the organisation are in line with those of its people.
This is a major step on the road towards an engaged workforce as staff are far more likely to resonate with their organisation's values if they feel their voice was listened to when creating them. Engagement means happier, more motivated employees and this means increased productivity, better performance and, ultimately, a more successful business. Clear and strong organisational values are the first step to engaging a workforce, but how else can this be improved?
In essence, it is about employers providing value for the people who work for them. The modern employee is being increasingly likened to a consumer - they choose a place of work based on the strength of an organisation's brand and its ability to provide an environment where they can fulfil their potential.
Engagement can be contagious and having a motivated workforce will go a long way to attracting top talent to an organisation. What's more, this can boost engagement further, as people will naturally be much happier when working alongside talented colleagues.
This can be achieved by listening to employees and providing them with what they want as much as possible - be it the opportunity for flexible and remote working, the chance to use their own mobile devices for work and being able to complete foreign assignments.
Engagement is not a physical resource that can be easily measured on spreadsheets and this can make it tempting for some business leaders to dismiss it as a secondary concern that has no direct impact on the bottom line.
The reality could not be more different. According to the US Bureau of National Affairs, employee turnover costs businesses $11 billion annually and disengagement is one of the main reasons people choose to leave an organisation.
An engaged workforce is key to sustainable business success; after all an organisation's greatest asset will always be its people. When combined with a strong and clear set of values this creates a positive environment in which people can work, and in the age of the consumer-like employee this is crucial.