RPO series: 5 signs your organization may have a talent acquisition problem
February 20, 2017

By Robert Guardiola, Ph.D., PMP.
Talent Acquisition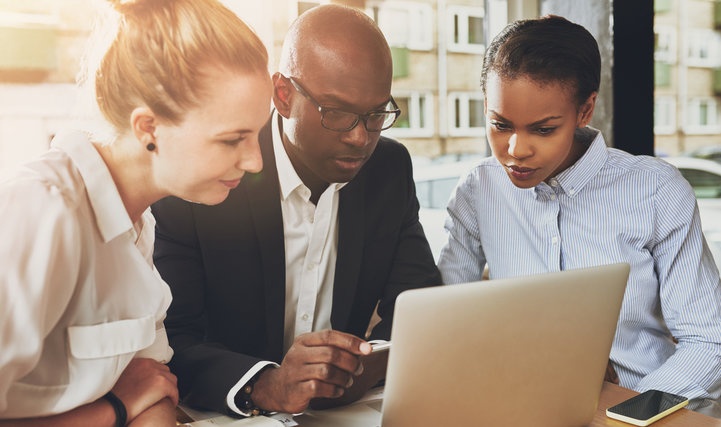 This blog is the first installment of a series on the RPO lifecycle.
Are you starting to have a suspicion that your talent acquisition group is having some problems? Are you happy with your organization's current talent acquisition solution? Is it generating the results that you need?
If not, then you need to assess your strategy. Here are five red flags to look for:
1. Your time-to-fill is lagging
Time to fill is a tremendously important metric in talent acquisition, and is usually a great indicator of the recruitment functions overall health. If it's taking increasingly longer to fill a role, amongst the obvious lack of production, and stress this prolonged period puts on those trying to cover the work, you are also wasting time, money, and resources. First, you need to understand why your recruitment strategy isn't delivering; is it because your hiring managers aren't engaged with the recruitment team? Is it due to a lack of candidates? There are a myriad of causes that result in increased time-to-fill, and knowing is half the battle. Outside of the controllable factors (hiring manager engagement, internal processes, salary bands, technology configuration, etc.), your target time-to-fill is influenced by the job market you're hiring in, the role you need to fill, the unemployment rate, the economy, and your employer branding, to name a few. Establishing reporting for this metric is critical to identify trends and hone in on where attention needs to be paid.
2. Your team is unmotivated
An unmotivated, unhappy, and/or uninformed team can be a key reason why your current talent acquisition solution isn't delivering. Do you find yourself repeatedly addressing the same performance concerns? Are questions and escalations from your hiring leaders increasing? Your talent acquisition team should be proactively addressing departmental concerns by bringing new ideas to the table – and if they're not, it's a problem. How can you re-engage your team? While open communication and incentives from leadership can significantly increase team engagement, you need to find out what truly motivates your team and each individual that makes up your team. You also need to start thinking about the tough decision as to whether your current team can turn it around!
3. You're experiencing attrition before productivity
If you're experiencing attrition before candidates reach productivity, this is a clear sign that your current talent acquisition strategy is not working. Attrition before time-to-productivity comes at a significant cost – and should never happen if the right candidates are placed. This scenario may indicate that something has failed in the recruitment process and that practices need to be improved. If this becomes a problem, it's time to get the analysts involved. There could be trends that would identify where these issues are stemming from. For example, there could be spikes in specific job markets due to new competitors, or with certain hiring managers or departments, or even down to which recruiters filled these roles. Once you've identified the root cause(s), the corresponding correction action plans can be laid out. One way to get ahead of this problem is to perform an attrition analysis (at least quarterly), to identify any potential trends that could be taking place in your business.
4. You never seem to have the right team size or structure
Do you find yourself always behind in addressing the ebbs and flows of hiring needs? Do you need more sourcing power but you are loaded with full life-cycle recruiters? Or have you decided to augment your team with contract recruiters but their rapid turnover doesn't allow you to get ahead of your organization's hiring needs? Not having the correct talent acquisition structure for your company will continue to cause pain and frustration, for both candidates and hiring managers. A close analysis of the optimal team structure can help avoid or alleviate all the symptoms mentioned in this article; not doing so will continue to exacerbate all of these issues and more.
5. Your agency fees are skyrocketing
Agency fees are a common area of overspend, again signaling that improvements could be made in the recruitment function. They typically need to be hired to help when recruiters are unable to manage their workload efficiently, and access to their services can be costly. What's more, they'll likely understand less about your business and hiring requirements than your internal teams or RPO providers, which means agencies don't always necessarily generate quality hires or improve your time-to-fill.
The bottom line: look at your talent acquisition function holistically. Analyze it both qualitatively and quantitatively, and it will be clear whether your strategy needs a reboot.
I'll be taking you through the stages of the recruitment process outsourcing (RPO) lifecycle in some upcoming blogs, so keep your eyes peeled over the next few weeks. In the meantime, if you want to discuss an RPO solution and the benefits in more detail, contact the AGS team or connect with me on LinkedIn.
Krystal Jeffers, Senior Manager of Business Analytics at Allegis Global Solutions (AGS), also contributed to this blog.