Rolling out globally: The nuances of operating in Japan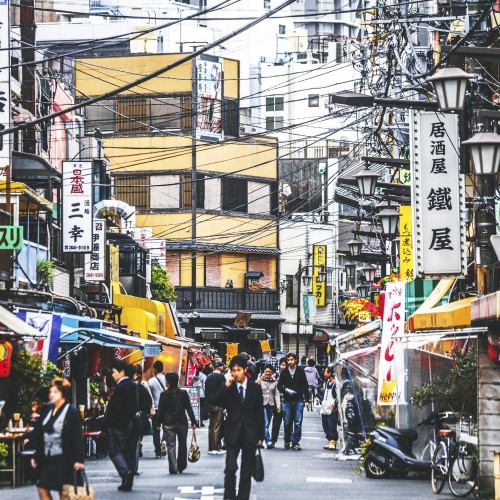 The business world is increasingly a global one. While operating across borders and continents provides plenty of opportunities for companies, it also throws up its fair share of challenges; human capital is a perfect example of this situation.
An increasing number of businesses are looking to unlock the advantages of workforce management solutions such as Recruitment Process Outsourcing (RPO) for hiring of direct employees and Managed Services Provider (MSP) for a company's contingent workforce. However, rolling out one of these solutions globally is significantly different from doing so in just one nation or even one region and requires a careful approach to be achieved successfully.
Be it cultural nuances, the legal system or tax regulations, the human capital picture can vary widely from country to country. Replicating what works in one market, such as the US, and expecting it to deliver the same results in another is simply not possible.
Legal and cultural obstacles
Japan is a perfect example of a country in which the human capital climate is markedly different from that in the US. Here, the double dispatch law prevents MSPs from contracting directly with third-party suppliers and clients from selecting candidates. As a result of these limitations, a modified MSP service needs to be implemented. Essentially, the MSP cannot help to select suppliers or hold a contract, but can play a role in the onboarding process. It's also worth noting that the concept of a specialist talent acquisition function does not really exist in Japan, with recruitment generally managed by HR generalists who can often lack the skills needed to engage hiring managers or suppliers.
When it comes to RPO, the general concept of outsourcing has not been embraced as wholeheartedly in Japan as other nations and is regarded with an element of caution. Japan is a relationship-driven market and job boards and social media platforms are not widely used. Only a very small percentage of the population use networks like LinkedIn and referrals are a very important means of talent attraction. Executive search is also of huge significance, with HR professionals relying on it as a key talent acquisition method.
Another challenge is thrown up by the fact the legal picture in Japan means that hiring is often carried out on a contract basis initially, particularly for high-volume roles. Japanese law also prevents RPO suppliers from offering the same level of scalability as in other parts of the world. For example, redundancy packages for recruiters can be up to 12 months of salary and companies that regularly hire and fire quickly gain a negative reputation. To overcome this, RPO must be presented to businesses as a strategic solution that can solve both short and medium-term recruitment challenges, rather than simply a quick fix.
The hardest market?
Another cultural factor that impacts hiring in Japan is the nation's ageing society. The country is widely regarded as the fastest ageing in the world, meaning competition for new talent is increasingly fierce. What's more, the bilingual percentage of the workforce is very small - thought to be around only five per cent - so competition is increased further when it comes to hiring multi-lingual talent.
Unlike much of Europe and the US, the concept of a job for life is still prevalent in Japan, with the percentage of the workforce that moves laterally during the peak of their employment years very small. Furthermore, many candidates accept counter offers or end up refusing job offers, as their employer will not accept their resignation.
As well as its unique cultural, social and legal nuances, businesses operating in Japan also need to acclimatize to difficult market conditions, with talent in particularly short supply at present. Talent acquisition is widely recognized as one of the key challenges for HR in the country, with businesses struggling to find the personnel needed to fulfill their recruitment needs. These difficulties mean there is a clear need for effective workforce management solutions such as RPO and MSP in Japan, but businesses must adapt to the country's unique cultural and legal climate if they are to prove effective.
The need for local knowledge
The factors discussed above, make Japan one of, if not the, most difficult country to recruit talent in the world. To be a success, those rolling out an MSP or RPO solution need to have a strong understanding of these nuances if they are to support their client's brand in what is a highly conservative market.
At Allegis Global Solutions (AGS), we have been providing recruitment services in Japan since 2007, covering a wide range of sectors and implementing large global solutions. Working alongside both multinationals and local businesses, we have developed the expertise required for best practice in this distinct market. This is achieved via a 'glocal' approach, combining global reach with specific local know-how.
You can find out more about the challenges of rolling out a global MSP or RPO solution, and how to overcome them, in my whitepaper.