Rising to the Challenge of Career Progression
April 10, 2017

By Jade Clifford
Talent Acquisition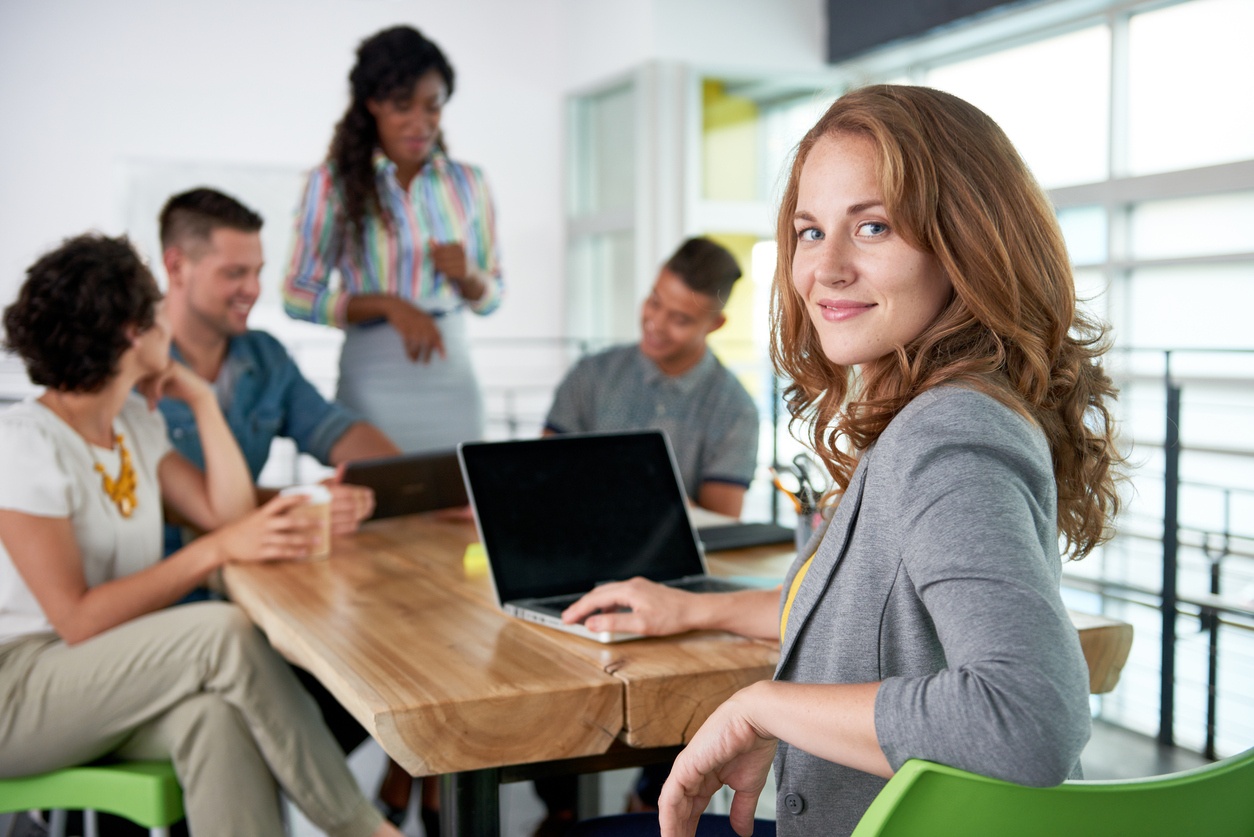 Career progression is one of the most common reasons for candidates coming to us in search of a new role, with the need to take one's career to the next level a driving force that can be extremely strong.
According to research published in 2015 by Investors in People, approximately 60 per cent of UK workers are not happy in their jobs. This means there are millions of people crying out to make a change in their career. How should you go about it, though? What can candidates do to make themselves more attractive to their perfect employer?
Answering the question of career progression
Opportunities to climb the career ladder can sometimes be difficult to come by and candidates need to remember that in many instances, they must take it upon themselves to make things happen.
What I've found throughout my career is that good things come to those who act. Indeed, candidates need to remember that ultimately they are responsible for their own development. Achieving success can be easier said than done though, and a great deal of dedication, time and commitment is required to get ahead.
Here are my top five tips for those hoping to show their worth:
Be flexible - Be open to opportunities that don't seem like 'obvious fits'; you'd be amazed at what you learn and that will ultimately advance your career development. As they say, don't look a gift horse in the mouth - your manager is trying to give you an opportunity to work on something additional or something new that will aid your development.
Be resilient/bounce back from mistakes - Be prepared to get it wrong sometimes, but make sure you can recognise what went wrong and learn from those experiences. Ask for feedback and be willing to act on it.
Speak up - If you have an idea, you should share it. What's not working as well it could? What aren't we doing that we could be? Position the idea as a solution and rephrase your conversations with your manager from 'what are you going to do for me?' to 'what can I do for you [meaning the business]?'
Do more - Whether it's providing extra information that would make a report better, to spending your own time reading/researching to aid your own learning, the effort and initiative shown will be recognised and ultimately trigger bigger and better projects, leading to progression and promotion.
Act as If - Be prepared to increase your remit before you get an official promotion. What we have to remember as employees is that our organisation may not have the immediate need to justify or pay for our promotion. However, by acting as if you are in the next role up, you are helping the organisation to grow and ultimately creating the opportunity for yourself as soon as the organisation can offer the promotion.
Finally, it's important to remember that career progression is about progression of your skills and talent, and therefore your satisfaction and purpose - you shouldn't always draw a direct line between that and a job title.
The appeal of confidence and drive
Organisations hoping to attract the best, most agile and driven employees will be keen to leverage the ambitions of those who take the initiative and drive their own career forward.
Business leaders therefore need to remember that creating that environment in which members of staff can showcase their talents and be given the opportunity to excel is itself essential in empowering workers to better themselves and rise through the ranks.
Securing progression and achieving greater fulfilment in our daily lives is one of the key drivers of talented individuals looking to take that next step in their professional development. It therefore pays to remember the lesson of one of my favourite books on this subject, 'Maximize Your Potential: Grow Your Expertise, Take Bold Risks & Build an Incredible Career' by Jocelyn K. Glei. In it, she argues that "success isn't about being the best. It's about always getting better".
If this sounds like you, why not get in touch with our expert team of recruitment professionals and find out more about the opportunities that could be out there right now? At the end of the day, those who actively pursue their dreams are the ones who will fulfil them.