Perception is reality: How can HR get the recognition it deserves?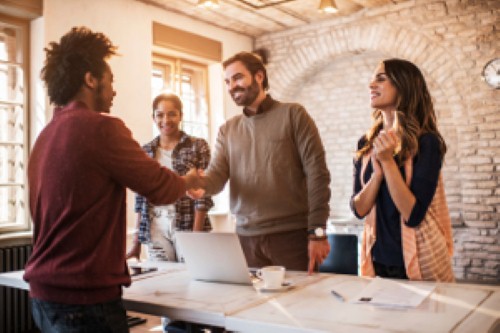 There is no doubt Human Resources (HR) has a key role to play in the evolving world of work - but is the importance of the function recognized by the people within your business?
A recent survey from the UK's Chartered Institute of Personnel and Development (CIPD) has shed light on what employees think of HR and the responses provide a number of insights that could benefit the profession in being regarded as business partners as well as people managers.
As a positive, well over half of respondents said HR is respected within their company. What is pertinent, though, is that one-quarter claimed this is not the case and the remainder were apathetic. So, what can you do to ensure your HR department is valued throughout your organization?
Becoming a strategic partner
We know that HR has a strategic role to play in the direction of any business, but the results of the survey show this perception is not shared by all. Perception, whether right or wrong, is reality, so what can HR do to ensure the vital work it is already doing is recognized? A simple avenue for achieving this could be HR's influence and drive of the recruitment process.
Respondents to the survey were also asked what they consider to be the main responsibilities of HR. Recruitment came out as the top answer, cited by 85% of respondents.
As Recruitment Process Outsourcing (RPO) specialists, Allegis Global Solutions (AGS) is very conscious of the prominent significance of HR in the talent acquisition process. We support the profession by handling the practical side of recruitment, allowing HR to focus more of its time on the strategic activities that can promote recognition within a business and shatter the false perception of HR as a largely administrative function.
We partner with HR teams to become embedded in their company culture and understand their values and business strategy, helping them hire the right talent to take advantage of career progression opportunities and reduce attrition. The CIPD survey revealed HR is perceived as having a relatively low impact in each of these areas. By working alongside the function, we help to demonstrate the reality that HR is the spearhead for these crucial areas.
Communication and collaboration
How else can HR ensure it is viewed as strategic and thus increase its standing within a business? Communication and collaboration are key. One of HR's greatest strengths is forming relationships across a company and developing strong networks. To leverage this further, the profession should look to collaborate with functions that are not necessarily within their immediate remit, ensuring more areas of the business are cognizant of the thought leadership HR can provide.
Procurement is a prime example of this, as there is growing scope for the two functions to overlap in workforce management and particularly Statement of Work (SOW). If a silo exists between HR and procurement, the former can further demonstrate its value by building the bridge that connects the functions. For example, leveraging procurement expertise where it is not normally included, such as during an RPO implementation, can help to create harmony between the departments and streamline operations - a process AGS can support.
Commonality and mirroring is important in any form of business relationship development and this means HR should ensure it aligns to the language of the business rather than the language of HR. At boardroom level, swapping HR terms for conversation in a more commercial context can make conveying a message easier. HR has a huge part to play in business strategy and by speaking the right language, it is easier for this to be recognized.
HR is a key element of any successful company, at AGS we are keen to partner with the function to drive forward its strategic goals together. Contact us if you would like to find out more.