Outsourcing series: How should you measure your quality of hire?
February 03, 2017

By Kristy Sidlar
Talent Acquisition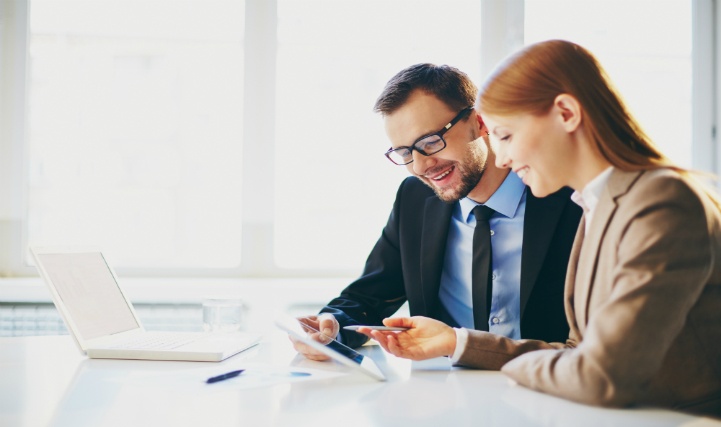 We've explored cost and time so far in this outsourcing series, but today our attention turns to arguably one of the most important aspects of recruitment for any business, quality.

Quality is often viewed as an intangible trait that can be difficult to measure as it is highly subjective. What might make a new hire stand out in a positive light for one person could easily be dismissed by another. However, there are a range of metrics that can be employed to measure the effectiveness of new hires in adding value to your business.
How can we measure quality of hire?
Integral to determining hire quality is the use of quantifiable data. It means that organizations can ensure they are receiving the best value from their investment in staff and provides reassurance that time, money and effort spent on an outsourced partnership is paying dividends.

According to Alfonso Nunez, Executive Director of Client Solutions for APAC at AGS: "Quality is subjective and therefore you either get a million and one opinions on what it could mean and how it can be measured, or alternatively you get no opinion at all - entering into the realm of 'I don't know, but I'll know it when I see it'. From a business service perspective, trying to deal with this ambiguity is impossible to cater for.

"We therefore need to acknowledge that, on the one hand, this can happen and subjective opinion will play a role in determining what new hire quality is, but also acknowledge that as an industry, we need much more of an agreed empirical/metric-based way of measuring quality."

Key metrics that can therefore shed light on the quality and value of hire include:

Direct


1. Performance measurement - Individual performance metrics can be set against position objectives, average bonus/pay for performance reward as a percentage of base salary, error rate, appraisal scores and training/assessment test scores.

2. Time-to-productivity - How long it takes for new hires to reach a predetermined level of proficiency.

3. Retention rates - Examining the percentage of new hires still working with the company after set timeframes.

Indirect


4. Manager satisfaction - Examining both manager satisfaction for competency of new hires and on-the-job performance.

5. Applicant/employee satisfaction - Recording levels of satisfaction among new hires by tracking the feedback on treatment by recruiter and the recruitment process overall.

6. Cost of hire - Examining costs required to generate a new hire, as well as starting salary and offer acceptance salary.

Each of the above metrics can provide a quantifiable set of results that businesses can then use to benchmark their hires and find out where they are receiving the best quality and value overall. In the instance of an outsourced recruitment arrangement, all measures can be set against the performance of existing staff - those hired prior to outsourcing. This provides a valuable dataset for understanding the performance of your recruitment partner.

When the figures for new hires are shown to exceed those of the existing workforce, this demonstrates a key strength and differentiator in the outsourced recruitment process.
Providing value through RPO
At Allegis Global Solutions (AGS), our Recruitment Process Outsourcing (RPO) solution makes use of exactly this kind of information to ensure your standard of recruitment does not waiver. We are able to draw upon these and other key metrics to deliver quality of process.

By making use of an RPO solution, organizations are more easily able to measure the quality and performance of staff - both for new hires and existing employees - we make use of both subjective feedback from managers and candidates alike, as well as a focus on productivity and individual performance to address the challenge of delivering new hire quality.

In the next instalment of my outsourcing series, I'll be focusing more closely on the quality of service and the measures in this instance that you should and shouldn't be paying close attention to. In the meantime, get in touch and let us know about your quality of hire programs via LinkedIn.

Alfonso Nunez, Executive Director of Client Solutions for APAC and Craig McGrory, Director of Business Development for APAC also contributed to this blog.