Nothing But A Number: Gen Z and The Next Generation of Talent Technology.
June 27, 2018

By Matt Charney
Recruitment Technology
The movement of Millennials from the demographic margins to the majority of the worldwide workforce, from abstract concept to recruiting reality, ostensibly, should have rendered generational theory – which was largely invented explicitly to delineate differences between Gen Y from their professional predecessors - more or less moot.
But take even a perfunctory look at most mainstream media or industry publications or punditry, and you'll quickly see that generational theory remains a booming business; countless column inches and conference agendas continue to be dedicated to explaining away what exactly the matter with is with kids today.
The conversation hasn't changed – the only thing that has is the generation in question. It can be construed, sadly, as some degree of progress that we seem to have somewhat moved from talking about Millennials (except as concerns adult issues like marriage and birth rates, aggregate retirement savings or avocado toast), no longer the sole scapegoat for everything that's wrong with the world today.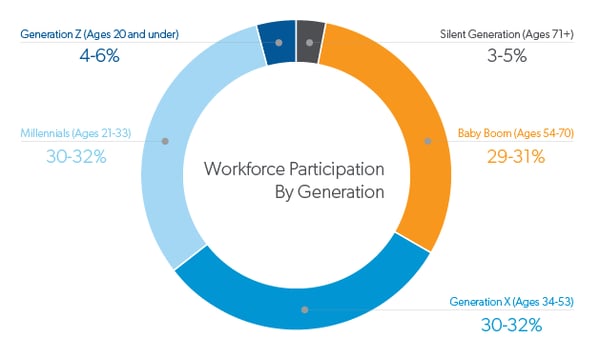 They've been largely replaced in the discourse as the simultaneous object of curiosity and scorn by "Gen Z," who, apparently, are exactly the same as Millennials were a decade or so ago: "digital natives" whose professional and personal expectations, intrinsic values and interpersonal interactions stand poised to disrupt and potentially destroy the world of work as we know it.
Think AI, the demographic, and you'll get the drift; they're basically, to quote one recent and representative work from the veritable canon of content dedicated to Gen Z related fear-mongering, "Millennials on steroids." Sigh.
If there's one persistent and pervasive characteristic that most defines Gen Z, however – that is, if you believe the manifold "thought leaders" writing more or less the same thing – it's an expectation for instant gratification and immediacy that, of course, is a completely new phenomenon when it comes to youth.
Gen Z is Already Getting Old.
This means, of course, that employers need to significantly alter their approach when it comes to talent acquisition in order to meet those expectations and convert Gen Z talent.
Turns out much like Gen X has email and Gen Y has social media, Gen Z has a cohort of technological preferences that turn out to almost perfectly align with the hottest emerging technologies in talent today. I'll leave it to you to decide whether that's the result of coincidence or content marketing.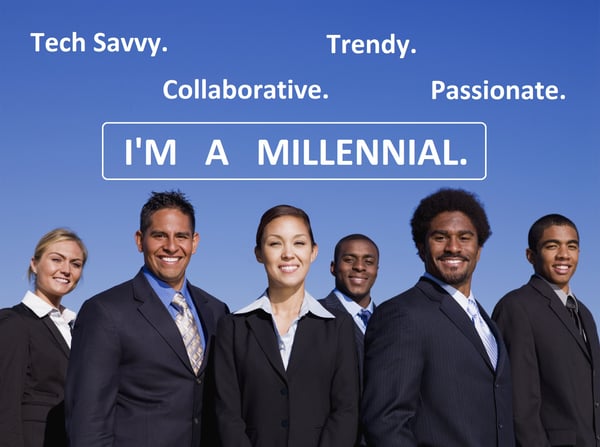 While talking about the "next generation" as a demographic construct is a bit silly and specious; talking about "next generation" from the point of view of recruiting technology, however, makes a bit more sense (and seems substantially substitutive). Maybe Gen Z really will be the end of email (this Millennial sure hopes so).
Maybe they really do have an increased desire for immediacy, personalization and relevance when it comes to communications, as well as differentiated preferences for both the mediums and the message when it comes to engaging with employers.
Maybe not.
The Next Generation of Recruiting Has Nothing To Do With Gen Z.
Either way, none of the myriad generalizations ascribed to "Gen Z candidates" in the existing content canon, at least from a technological perspective, seems to be all that different from the developing solutions and nascent categories emerging within the talent technology market today.
If you're looking for tools that are going to be more efficient and effective at attracting, engaging and converting Gen Z workers, then these talent technologies represent an essential part of your HR Tech stack.
Of course, considering that these solutions are designed to make it easier for recruiters to find and connect with prospective talent, and for candidates to connect with opportunities - and to do so in a way that's scalable, sustainable and ultimately, successful in generating real recruiting ROI – the business case extends far past just Gen Z workers.
Sending Out An SMS: Text Recruiting.
While there are a ton of solutions out there for text-based recruiting, the fact of the matter is that texting should be thought of more as a communications channel than a technological capability. And if you're not already using SMS as a core part of your candidate engagement strategy, you're probably already falling behind.
With unemployment at historical lows, industry churn at an all time high and the skills gap only continuing to increase, there are diminishing returns on almost every traditional recruiting channel, from email to InMail, due both to candidate fatigue and the ease of communication facilitated by the rise of marketing automation.
The formula isn't hard to figure out: with less candidates being bombarded with more recruiting related communications, getting your message heard is harder than ever before. The new black hole isn't your ATS; it's your candidates' inboxes. The solution, fortunately, is pretty simple, extremely cost effective and, for now, as close to a guarantee as you'll ever get when it comes to improving recruiter performance and productivity.
Consider: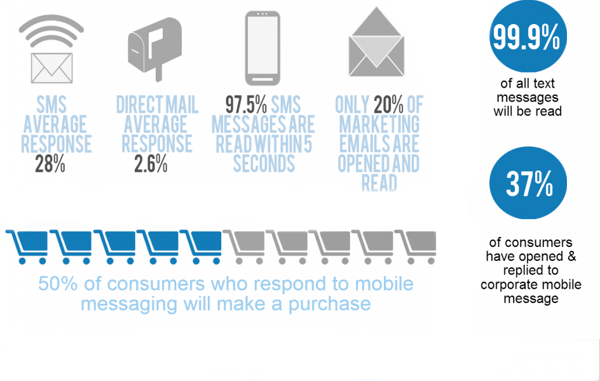 And there really is no comparison. CRM capabilities have become commoditized, which means sending recruiting related emails isn't really a huge competitive advantage, considering the widespread adoption of marketing automation within talent acquisition.
To date, only a few companies have a comprehensive strategy nor the right tools in place for text-based recruiting.
That number is growing dramatically, and new platforms and providers for SMS recruitment are popping up every day, which means that there might not be a huge long term competitive advantage for investing in texting. There's a good chance that SMS might soon be more of an afterthought than forward thinking, given the spiking adoption rates of text based recruiting recently.
This is obviously going to create diminishing returns, an inevitability for any technology. At some point, faxing was cutting edge; same goes for beepers, and even applicant tracking systems.
But for right now, it's way more effective than any other medium for getting the right message to the right candidate at the right time, all the time – Gen Z or otherwise.
Bots Are Hot.
There are a ton of bots out there already for every recruiting related use case you can likely imagine, and the proliferation of specialized solutions covering every part of the hiring process continues seemingly unabated, with the competitive landscape becoming increasingly cutthroat – and increasingly commoditized.
While bots are relatively new to talent acquisition, many of the world's biggest businesses and best employer brands have already adopted some sort of bot capability into their recruiting process. The most common applications include using bots for prescreening candidates, answering candidate questions and career related queries, and interview scheduling.
Essentially, bots already have the capability to automate the overwhelming majority of tasks that used to require a dedicated recruiting coordinator – and are already way more accurate than any human, by any objective standard, at these sorts of highly simple, highly repetitive sort of task.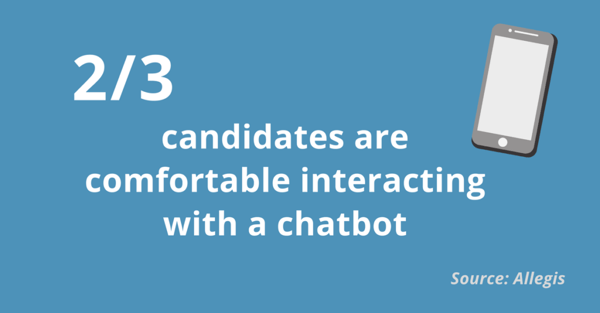 Since all bots are designed with machine learning capabilities of some sort, meaning that they become better the more they're used, what's already a pretty well-developed solution set will only become more sophisticated and more effective over the months and years to come.
The sooner your organization can start training and refining its recruiting related instance today, the better prepared your bot will be when it comes to effectively engaging with top talent of tomorrow. It's important to remember, however, that even the most sophisticated bots in the world can't replace real recruiters when it comes to candidate experience – or hiring results.
Bots should augment, rather than replace, existing recruiting processes; automation without personalization is, and always will be, pretty pointless. It's only when high tech meets high touch that recruiters (not to mention their candidates and clients) really see real results; bots enable some sort of scalability and standardization for candidate communication, and the early returns suggest that bots fulfill their promise of significant time savings for recruiters.
But it's up to recruiters to reinvest that time in driving meaningful, personal interactions with the right candidates – something no bot will ever really replace in recruiting.
Here at Allegis Global Solutions, we recently surveyed hundreds of job candidates on their perceptions on interacting with recruiting related chatbots. The results suggest that the majority of candidates are already comfortable with engaging with bots as part of the recruiting process, particularly when it comes to prescreening and interviewing:
21.17% are "extremely comfortable"
36.9% are "fairly comfortable"
23.42% are "uneasy"
18.92% are "extremely uneasy"
While we didn't explicitly segment responses by generation, we're pretty sure that if these results are representative of all job seekers, then recruitment bot technology has already come of age.


Turns out, the next generation of recruiting related technology is already here, even if the next generation of workers (statistically speaking) hasn't quite yet arrived.