Not just another working mother's advice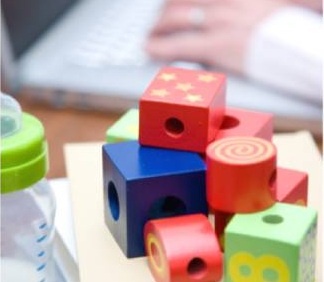 Last week, I went to a movie with 2 girlfriends who also happen to be stay at home moms. I watched the trailer for Sarah Jessica Parker's new movie I Don't Know How She Does It – the Hollywood version of a working mother who's trying to juggle kids' birthday parties and date night with power meetings and email backlog. I sat rapt with attention wishing it was this movie we were seeing rather than Hangover 2.
I'm one of millions of women in the world living this quandary- that of wife, mother and working professional intent on finding a way to "make it work". For as many working mothers as there are in the world, there is twice the amount of advice on the subject. I purposely avoided the myriad resources so you could get my own take on striving for utopia. We working mothers do not need to be reminded that it takes an army to raise a child or that supportive spouses and bosses are 'the key'. Quite frankly my balance would be easier if my mother-in-law approved but that's a blog for another day.
Here, from 36,000ft on what is my 7th international business trip in as many months, is a shortlist of my strategies:
1. Guilt is inevitable. If I'm not feeling guilty for time spent away from my family, I'm feeling guilty for taking time off. The trick is to be present and if the pull of work or home is distracting when tending to the other make a decision about where you need to be at that moment.
2. Talk to your children about what you do, even when they're young. My oldest son was just past his 3rd birthday when he started to get curious about where I was going and at 4, he asked me what I did "at my office". He doesn't get it, but he enjoys the conversation. If you travel, get a globe or a map and show them where you're going.
3. Take your family to work. For an hour, for lunch, for the day. Let the people you work with meet and interact with the people you love. Warning: your relationships with all parties might improve
4. Just say "No". Stay in control. There is no business trip, office happy hour or play date for that matter that doesn't deserve evaluation for its worth toward your goals. Need to connect with your team? Say yes to an after-hours gathering but if it can wait, let it wait. Better yet, pick a family-friendly location and see #3. The girls looking for a play date on your only free weekend? Offer to host the next one so you can pick the date.
5. Get over yourself. Sure, we deserve some credit for all that we do, but I said it earlier- there are millions of us out there. And don't forget that you can't do what you do by yourself. Thank your spouse, your significant other, your children, heck, your mother-in-law. Say it, show it, mean it.
Not surprisingly, my stay-at-home mom friends have no interest in seeing SJP's new flick. Of their own admission, it might be another reminder of what they're missing.